Diversity, inclusion are becoming more of a priority for Gwinnett County.
For decades, Gwinnett County – especially areas outside the major cities – considered itself a homogenous community. Most everyone looked relatively the same, had similar religious and political beliefs and was comfortable in the knowledge that it would remain that way.
Nothing could have been further from the truth.
In the last few years, those that didn't fit the stereotype began to find the strength and courage to voice their differences. One of the steepest hills to climb was affirmation for those who don't identify as heterosexual.
One group, Visibility Club, works to bridge the gaps that the LGBTQ+ community faces in suburban areas, according to its website.
"It is our belief that our only path to equality is representation, in other words, having a seat at every table where decisions that affect us are being made, but representation will not happen unless our community is visible, so putting the LGBTQ+ Family front and center and developing a true LGBTQ+ network in Gwinnett County is our first step," it states.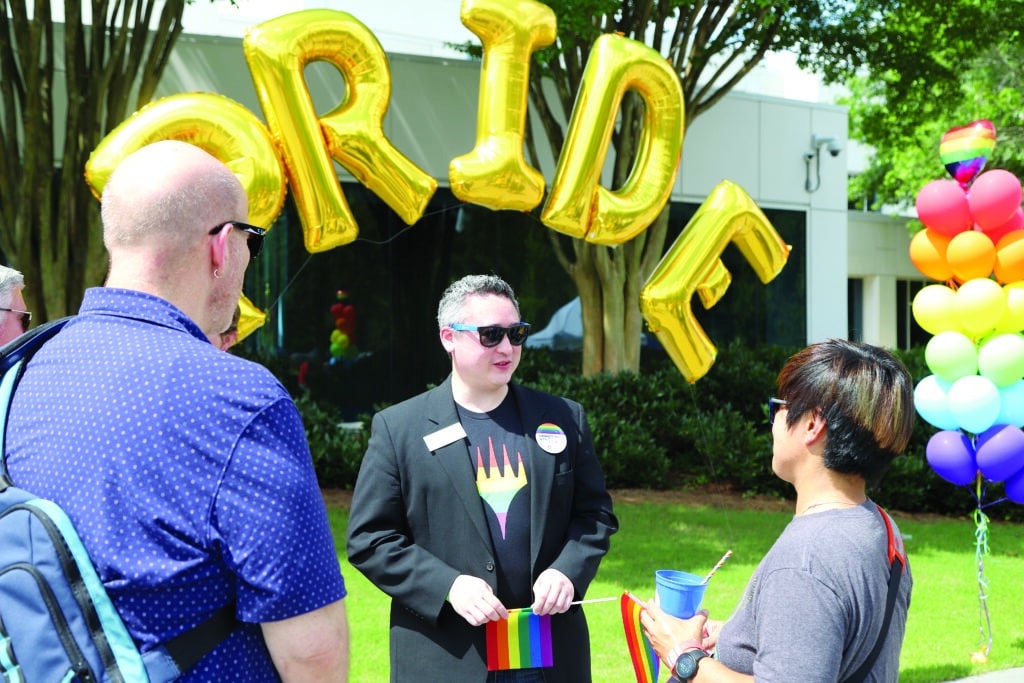 Gwinnett celebrates diversity
Last year, for the first time ever, Gwinnett County government held a Pride Month party to celebrate the county's LGBTQ community. District 2 Commissioner Ben Ku was at the forefront of that milestone. He represents Peachtree Corners, Berkeley Lake, Norcross, Tucker and Lilburn in geography, but the entire county in egalitarianism.
"Our community has seen transformative times over the last few years. Together, we've experienced several bright moments for Gwinnett's LGBTQIA-plus community," Ku said. "When I took office in 2018, I became the first openly gay person to serve on the Gwinnett Board of Commissioners. Since then, I've contributed to policymaking and behavior change that contributes to a more equitable and inclusive County government, but there's still work to do."
He went on to add that "last year, for the first time, the county hosted a Pride Party, welcoming members of the community to the grounds of the Gwinnett Justice and Administration Center to celebrate Pride Month, as we do other cultural celebrations throughout the year. As we head into Pride Month this year, I hope more members of our community and allies will join in celebrating the accomplishments, belonging and culture of the LGBTQIA-plus community."
The county is planning its second Pride celebration for 11 a.m. to 1 p.m. on Friday, June 24 at the Gwinnett Justice and Administration Center. There will be food, games, music and a proclamation from the Commission.
Anti-discrimination practices
Although recognition celebrations are fun and serve a purpose for visibility and awareness, anti-discrimination laws and government practices bring the parity that is guaranteed by the nation's founders.
According to Visibility Club, "the laws in 29 states still deny LGBTQ+ Americans basic freedoms and protections, so a landlord may refuse to rent a home to us or an employer may fire us simply because of who we love."
It went on to include, "even within a state, there are huge gaps between the community living in a big city and those of us living in suburban areas, where the values of the population tend to lean conservative and there are no resources or even a support network for members of the LGBTQ+ community. Such a combination results in many cases in a borderline hostile environment. Your ZIP code should not determine whether you have access to basic human rights."
Gwinnett County government is moving in that direction.
"While celebrating Pride Month, Gwinnett County is affirming our commitment to ensuring that all county residents, regardless of sexual orientation, race or gender, feel welcomed and are able to thrive in our vibrantly connected community," Gwinnett County Board of Commissioners Chairwoman Nicole Hendrickson said of the first Pride celebration.
In 2020, Ku led the successful charge to enact employment protections for the county's LGBTQ workers, just two weeks before the U.S. Supreme Court did the same at the federal level, Project Q Atlanta reported.
The measure adds sexual orientation, gender identity and gender expression to Gwinnett County's nondiscrimination policy, according to Commissioner Ku. It narrowly passed 3 to 2 at the commission's June 2 meeting, Project Q Atlanta reported.
"It really is a matter of clarity," Ku told Project Q Atlanta. "We had this language in six different places, and it was written six different ways. So, part of that effort was really just to get it uniform, consistent and clear. It explicitly calls out sexual orientation and gender — both expression and identity."
Open-hearted community
With laws moving the community in the right direction, hearts, minds and spirits may also need a stimulus.
David Francis, director of music at Simpsonwood United Methodist Church, said the sense of love and uprightness made him realize that he'd found a true home.
"I grew up Southern Baptist in Memphis, Tennessee," he said. "That culture is terribly hard on anyone who's different."
Although he knew he was attracted to men, he dated women and went through the motions of appearing to be straight. His sister was away at school at the University of Missouri and realized that her brother was probably gay.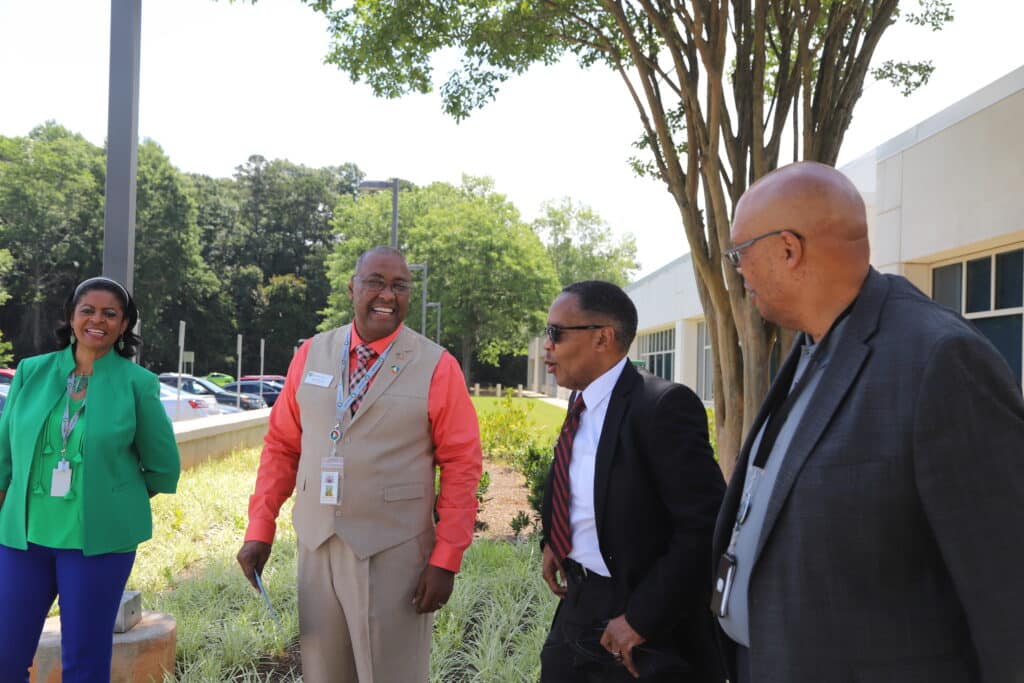 "She sent me a letter saying that she'd made a lot of friends at school that were gay and they were a lot like me. It led her to wonder if I was gay, too," Francis said.
She told him that she didn't care and would love him either way. Having recently turned 70, back then Francis was one of rarities of his generation – a gay man who came out in his 20s.
Francis moved to Los Angeles in the 80s and found a very accepting culture. He embraced activism and the fight for social change by joining groups like AIDS Coalition to Unleash Power (ACT UP).
His career as a concert pianist, recording artist, composer, arranger and accompanist kept him busy, and Francis never thought he would find himself back in a church setting.
"I hadn't worked in a church since I left Memphis," he said. "I can get along with anybody, including homophobic people as long as they aren't outright hostile."
That was how he found himself at Simpsonwood UMC.
"The motto of the Methodist church is 'Open Hearts, Open Minds, Open Doors,'" he said. "I felt the love immediately."
Francis said another aspect of the church that impressed him was that it had an adoption program for LGBTQ teens who were kicked out of their homes. "I love how it is very mission-oriented," he said.
Although there may be some within the church who frown upon his way of life, Francis said he refuses to be a victim of bigotry. I've been lucky," he said. "My experiences aren't typical, but that doesn't mean they don't have to be. Sexuality isn't something you choose. It's just part of who you are."##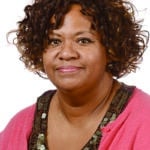 Arlinda Smith Broady
Arlinda Smith Broady is part of the Boomerang Generation of Blacks that moved back to the South after their ancestors moved North. With approximately three decades of journalism experience (she doesn't look it), she's worked in tiny, minority-based newsrooms to major metropolitans. At every endeavor she brings professionalism, passion, pluck, and the desire to spread the news to the people.