When both the varsity girls and boys soccer teams took the field for their respective state championship games, there were 11 players on the field for the Spartans. However, when you looked into the stands, you saw several former players who had established a legacy. Their hard work and successes inspired the current group of Spartan soccer players.
Greater Atlanta Christian School's (GAC) varsity boys soccer Head Coach Thom Jacquet led his program to their sixth state title this season and after the match concluded he helped attribute the team's success to the Spartans of old that came back to help provide guidance.
"The soccer program at GAC has the thread of family intertwined throughout our history. From the hundreds of players and families that have been a part of our past who still care and support us, to the present-day players and families who are leaving their legacy. Within those families, we have had multiple sets of brothers over the years and a sister or two as well! Our theme for many years has been 'One,' and if you watched our playoff games you were able to see that play out. Our great moments down the stretch were celebrated by our team in the ultimate show of unity," Jacquet said.
Jacquet's own family was an example of this as his youngest son, Beckham (GAC Class of 2022), started for the Spartans on the 2022 state championship team. Beckham attributed some of his success to his older brother, Jack Jacquet, who also played for the Spartans (GAC Class of 2019). Beckham and Jack both worked out together during the season, and Jack was able to help train with the Spartans during the postseason.
The Gomas family also celebrated a legacy of GAC Soccer this season. Senior Alex Gomas (GAC Class of 2022), who was another champion on the boys team this year, received guidance from his older brother. Max Gomas (GAC Class of 2013), was in the stands as a fan during the playoffs, but he was able to come down on the sidelines for the state title game. Max assisted the Spartans during pre-game warmups and offered encouragement to both his younger brother and the rest of the team.
Also in the stands was Alex's aunt. The Gomas family is from Ukraine and has been helping their family leave during the crisis. Alex's aunt had a harrowing journey to the United States, where she made it just in time to watch Alex play at the championship.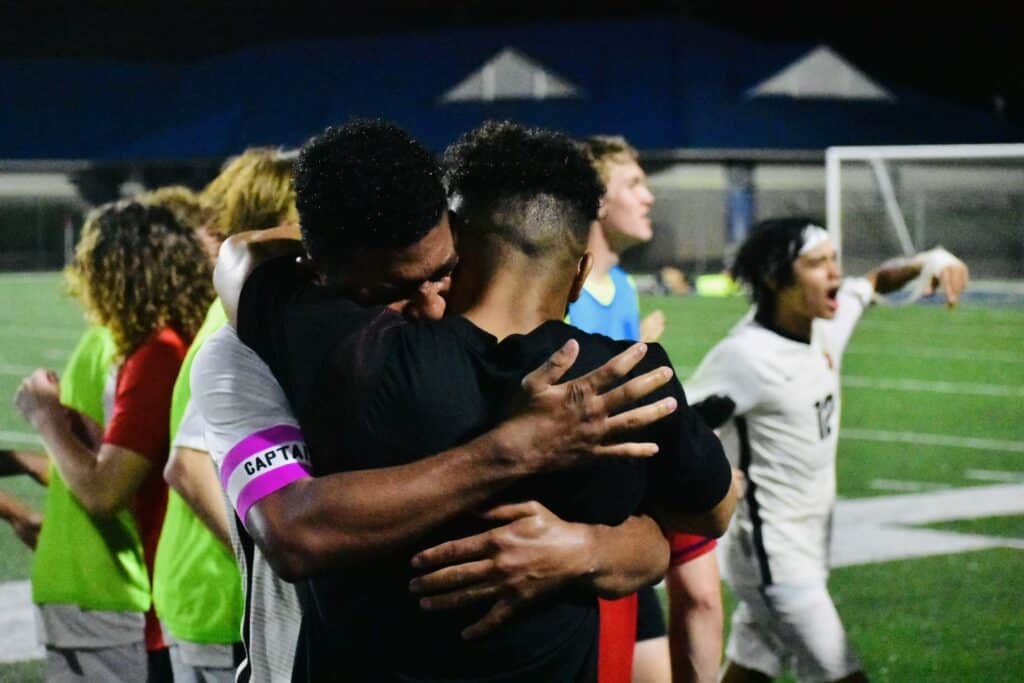 For the Wagnon family, it truly is a family affair when it comes to GAC soccer. Taylor (Wagnon) Wood (GAC Class of 2013) and her younger brother, Nash Wagnon (GAC Class of 2014), played for the GAC girls and boys soccer teams respectively. Both won state championships during their time in the GAC Soccer Program, and they were in attendance to watch their youngest sibling, senior goalkeeper Parker Wagnon, win a title.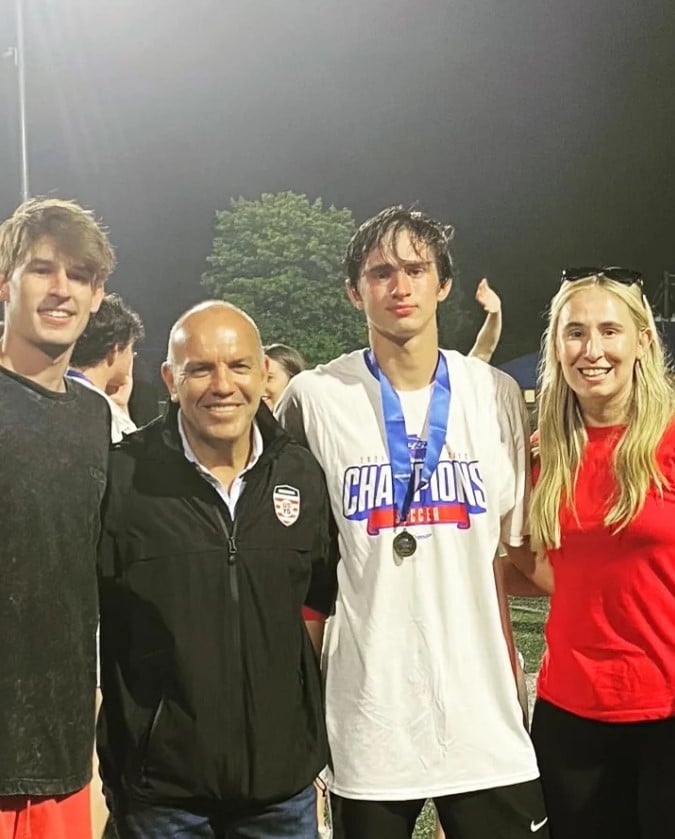 The varsity girls soccer team battled hard in the state title match, their second appearance in a row, and their success can also be attributed to continued family support within the GAC Soccer Program.
Varsity girls Head Coach Tia Graves has seen how family has helped transform her team, even before she arrived on campus. "In my time here at GAC, I have had the privilege to coach five sets of siblings," she said:
Morgan Dickinson, GAC Class of 2018 / Madison Dickinson, GAC Class of 2020
Mary Pritchard, GAC Class of 2018 / Molly Pritchard, GAC Class of 2021 / Margo Pritchard, rising freshman
Kaitlyn Williams, GAC Class of 2020 / Reagan Williams, rising senior
Payton Gulley, GAC Class of 2020 / Taylor Gulley, GAC Class of 2021
Leah Timberlake, rising senior / Ava Timberlake, rising junior
"The fact these families have been a part of the GAC community for that long makes it very special for me and this program," Graves continued. "That mindset to perform for the school that you started going to in kindergarten means so much. To wear the Spartan red and gold, to play on the Hill, to be the generation that little girls of GAC can look up to and get excited for the culture that they might one day play for–it is emotional and gives me chills. The atmosphere these girls have created and kept up is so exciting to be a part of."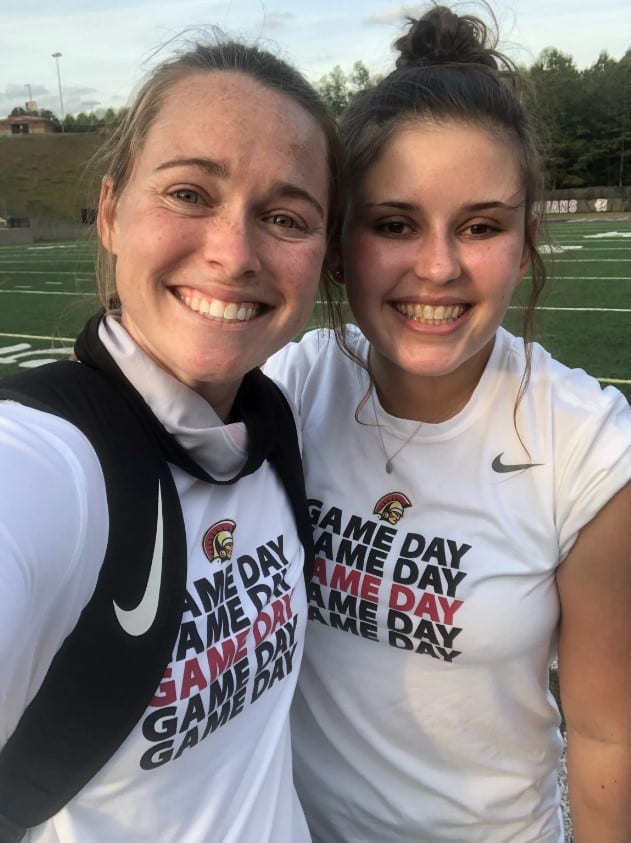 Ivy Clarke
Ivy Clarke is a nationally award-winning writer, editor, artist and aspiring literary activist currently studying English literature, creative writing and art at Mercer University. In addition to her work with Peachtree Corners Press, she writes and edits for The Mercer Cluster, The Dulcimer, Macon Magazine and Mercer University Press. She has also published poetry in Atlanta Review, Glass Mountain and The Allegheny Review.