Southwest Gwinnett breweries are growing with support from cities, customers and each other.
When Preston Smelt first opened Anderby Brewing in 2019, he wanted to provide something that didn't exist in the southwest Gwinnett area. But he wasn't the only one who realized there was a lack of breweries accessible to those who don't want to drive toward downtown Atlanta.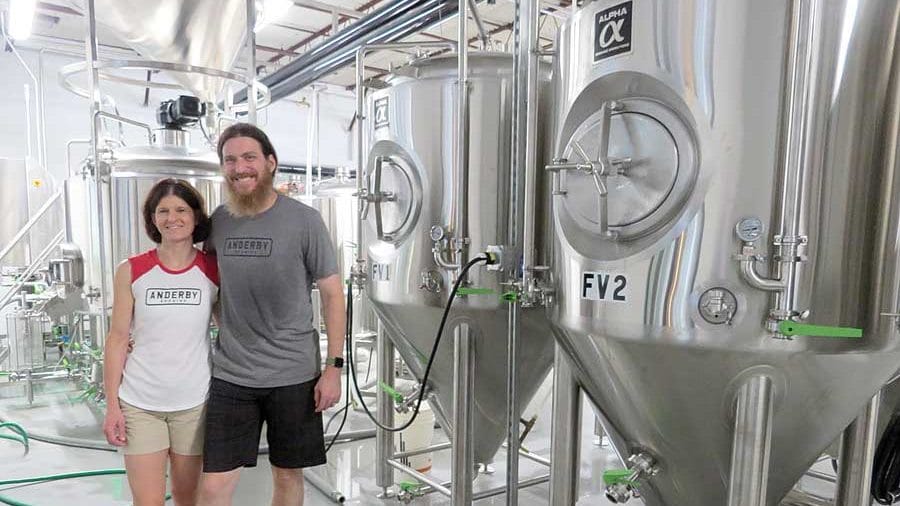 Anderby opened its doors in Peachtree Corners a year after Good Word Brewing opened in downtown Duluth, and it was quickly followed by Social Fox Brewing and Cultivation Brewing in Norcross, Kettlerock Brewing in Peachtree Corners and 6S Brewing in Duluth. Those six breweries have each opened within the past four years.
The rise of breweries in the southwest Gwinnett area has been the result of the passing of SB-85, along with the cooperation and enthusiasm the cities of Norcross, Peachtree Corners and Duluth have provided to get more breweries into high-density areas.
"All of us knew that in this area there was nothing," Smelt said. "If you were looking for a good craft beer, there was nothing around here. There was a hole in the market, and that's what I was looking for, neighborhoods where there was a hole in the market, to get in early and hope it fills in around you."
The hole is getting filled quickly, and if the growth continues, and each brewery is committed to making a great product that reverberates throughout the brewing industry, the area could one day be a beer destination that people travel to, Smelt said.
Getting there won't be easy, however. In fact, each brewery has had to deal with and overcome their own individual challenges as well as the COVID-19 pandemic. Social Fox, Kettlerock, Cultivation and 6S all opened in early 2020 when the pandemic began.
Social Fox Brewing
Before 2017, many people interested in brewing were restricted to brewing inside their homes. Georgia law did not permit breweries to sell their products directly to consumers, which means breweries could only brew their beers and distribute them to wholesalers. The passing of SB-85 in 2017 allowed breweries to sell up to 3,000 barrels of their beer to customers per year, paving the way for small breweries to start setting up shop.
Each owner of the six breweries in southwest Gwinnett had the same idea at about the same time.
"When you look at cities like Atlanta, you've got pockets of breweries that everyone wants to go to," said Kevin Keyes, co-owner of Social Fox Brewing. "The further out you get outside the perimeter, there's not much offered. Now all of a sudden, people are homebrewing, they're in clubs and things like that, and they see all these small breweries popping up and they're like, 'I can do that too.'"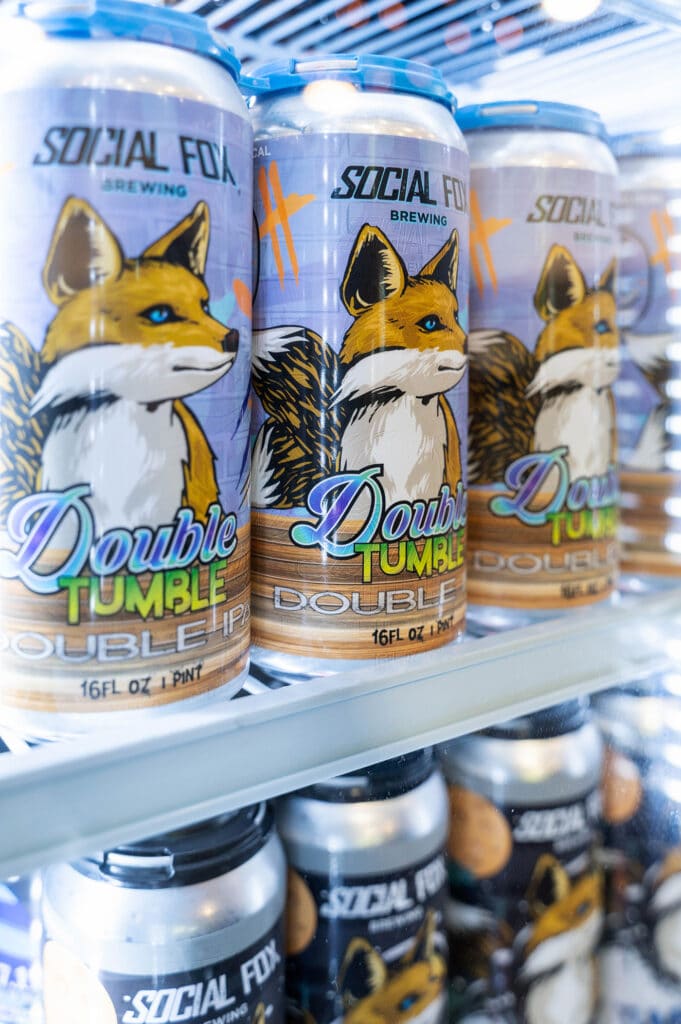 Keyes, a former private chef, was already brewing at home as early as 2015 with his friend Mike Greene, now co-owner of Social Fox, before the pair teamed with Scott Norwood, who was also homebrewing his award-winning recipes. When the group started combining their recipes, they knew they had a beer that could sell.
"When you talk about it day in and day out, seven days a week, you just start putting the puzzle together," Keyes said. "Next thing we know, we were reached out to by the planning and development of Norcross."
Keyes said Social Fox was originally called 400 North Brewing because he, Green and Norwood planned to open a brewery on Georgia State Route 400 north of Buckhead, but because Norwood had connections to the city of Norcross, the city reached out to them and asked them to consider a venue in downtown Norcross. They settled on an empty warehouse on Skin Alley that had a mural of a fox already painted on the outside wall.
Knowing they would need to change the name of their brewery because they were no longer opening on Route 400, the answer seemed obvious. Social Fox became the first brewery to open in downtown Norcross, and Keyes said he has seen a growth in business and downtown activity ever since.
"The downtown vibe and having a brewery here really sets the stage for what Norcross is," he said. "Norcross is building and getting bigger, so us being the first brewery in Norcross kind of helps build that."
Kettlerock Brewing
Kettlerock Brewing is owned by Dianna and Stephen Peet and operated by the couple and their children — Sterling, Taylor, Christa, and Devon — all Georgia Tech graduates.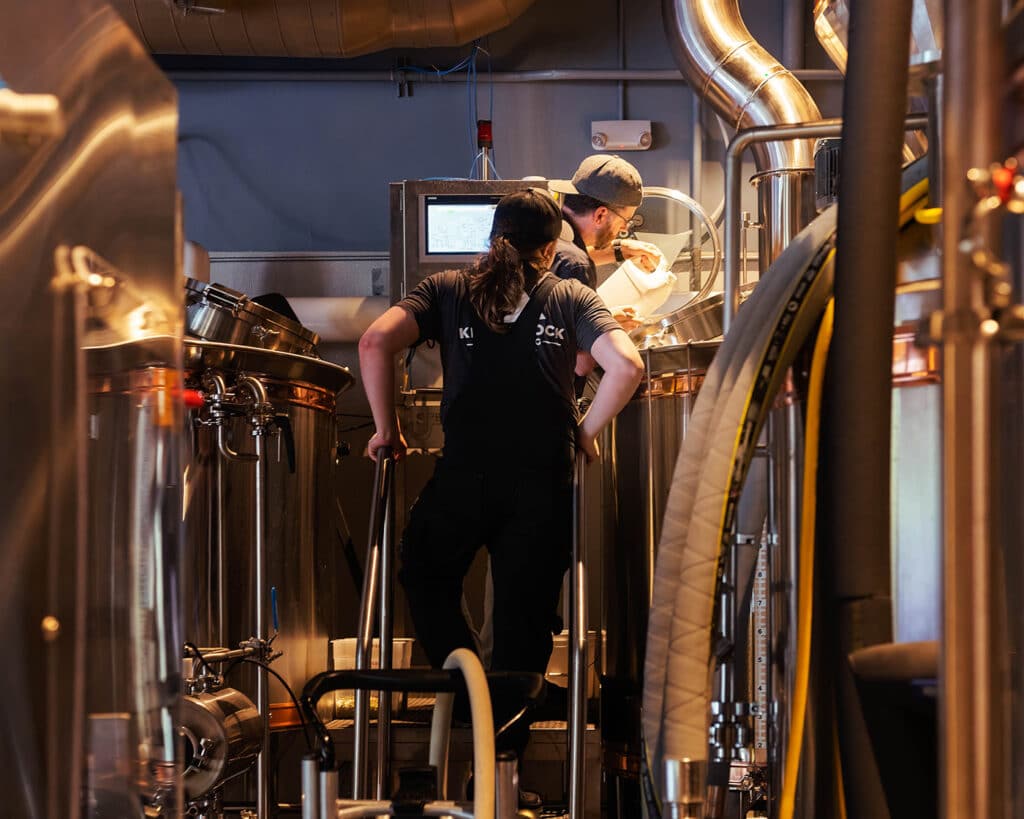 Dianna Peet said she wanted to start a family business but wasn't sure what it was until someone jokingly suggested it should be a brewery. Her oldest sons, Sterling and Taylor, started homebrewing from the basement while the two were living with their grandmother and attending Georgia Tech.
The Peet family has over a dozen degrees from Georgia Tech between them, and each member brings a wealth of knowledge to different aspects of the brewing business.
"None of them. And at the same time, all of them," Dianna Peet said when asked how many degrees have been utilized toward the brewery. "You learn a lot about how to research things, how to find out information. You need to do that a lot in any technology industry, and believe it or not, brewing has a lot of technology involved.
"We have someone who has construction experience, someone who has manufacturing experience, someone with home brewing experience, someone with business experience and my two younger kids are into user experience, which is closely aligned with marketing, so we were sitting around thinking, 'Hey maybe we really could.'"
Dianna Peet said one of her family's favorite vacation spots is the mountains near the Georgia and North Carolina border, and Kettle Rock is the name of one of the summits in Macon County, N.C. That feeling of the mountain atmosphere was perfect for the type of beer the Peets wanted to brew, she said.
"It just seemed to fit. It has that whole mountain vibe," she said. "It recalls a place that's really important to us. And you brew beer in kettles, and it'll rock your taste buds. We have leaned into the whole mountain, bear, nature side of things, and you'll see that in the names of our beers and branding of our cans."
Cultivation Brewing
A little off the beaten path, and about a mile from downtown Norcross, Cultivation Brewing isn't the typical location for a brewery. It's located on Langford Drive in the midst of a handful of industrial businesses. That's because the building is owned by Britt
Lancaster and Paul Bennett, who owned and operated a landscaping business before they converted it to a brewery.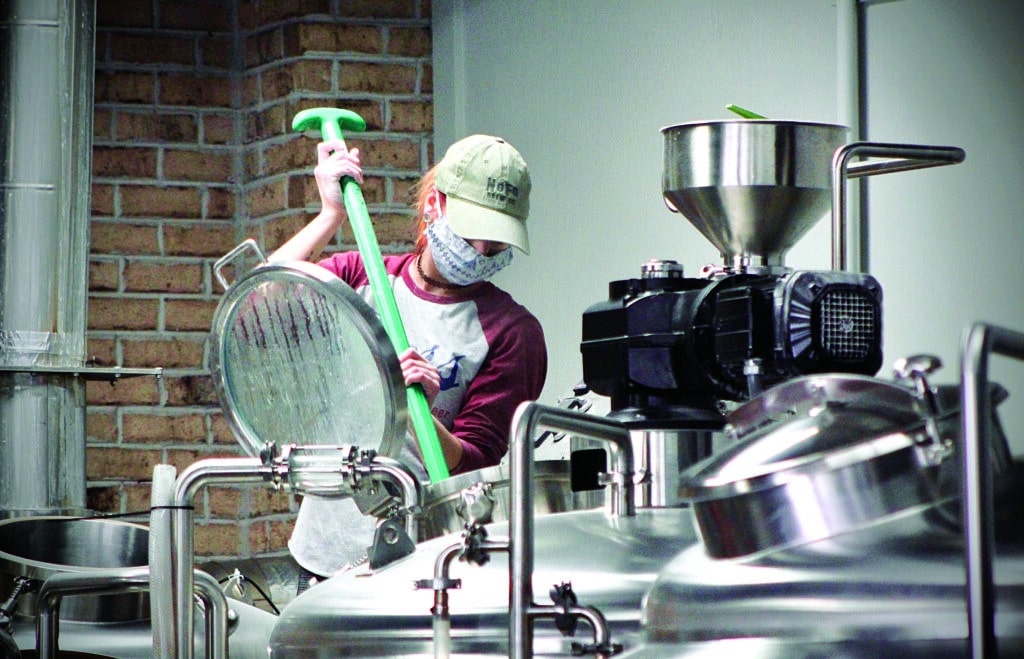 But people haven't had much trouble finding their way there, Lancaster said, and once they do, they realize it's a great place to relax and enjoy a beer.
"That was our biggest concern at first, people not being able to find us," Lancaster said. "We just really used social media, online marketing and word of mouth to get people there."
Cultivation has a secluded vibe to it and a spacious outdoor patio area where customers can bring their dogs and enjoy live music and activities such as cornhole tournaments.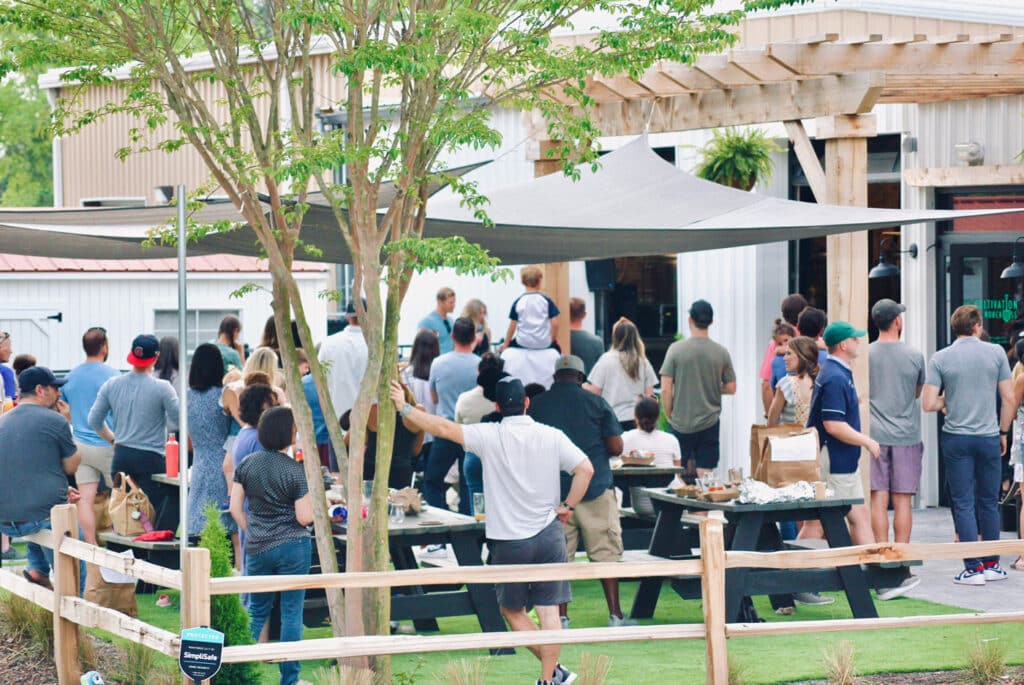 "It's definitely mysterious," Lancaster said. "You almost think of it as an adventure going back there. People feel comfortable there. People think it's a destination."
Lancaster and Bennett still run a tree service business from their location, and they partnered with co-owner Tate Clements to help run the brewery. Lancaster said he and Bennett have known each other since they were teenagers, and they started the original landscaping business together. They wanted to work that background into their brand and culture and came up with the idea of Cultivation.
"Our concept was to cultivate a community and bring people together," he said. "We're creating a new culture in the beer industry."
Good Word Brewing
Todd DiMatteo and Ryan Skinner started Good Word Brewing after branching out from the prestigious Brick Store Pub in Decatur, which has been recognized by Forbes as one of the 50 best beer bars in the U.S. DiMatteo and Skinner got their start at the Brick Store Pub and decided they wanted to start their own business together.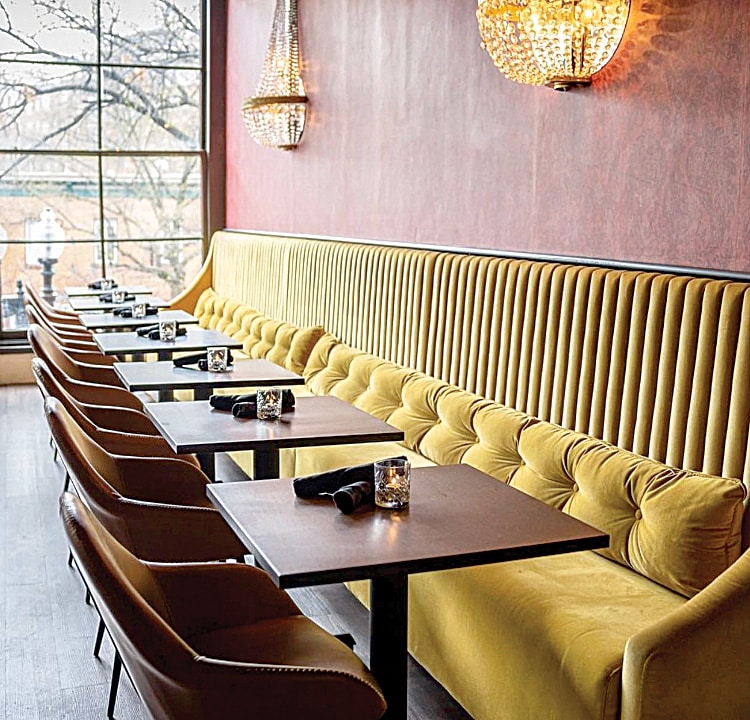 DiMatteo was set on opening their brewery somewhere inside the I-285 perimeter until he attended a concert at the Town Green in Duluth and saw the potential for a brewery and pub at the heart of a growing downtown.
While the building that hosts Good Word appears to be historic, it is only a few years old and was built by the city and given to DiMatteo and Skinner to craft their brewery and restaurant. Since Good Word opened, restaurants such as Nacho Daddy, Local on North and Sweet Octopus have flourished in the area.
"I've watched this place grow," said Allen Parker, Good Word's general manager. "Five years ago, none of this was here. Now it's a place where if you travel out here, you can make a day of it. It was a very old town. Nothing new happening. It's definitely helped the city out in a big way. We all got in here during the same surge."
The idea behind the establishment was to have a place that was built around beer, food and conversation. Though there are three televisions in the restaurant now, it originally had none.
"Our main thing was come in, put your phones down, have a beer, talk to the person you're with, enjoy the company, enjoy the food. Keep that old school interaction," Parker said.
Unlike other breweries in the area, Good Word has its own restaurant and a full bar, serving gourmet snack food and some main courses on a seasonal menu.
"That's been a huge challenge because when you look it up on Google Maps and you're looking for a restaurant, we're not the first thing to pop up," Parker explained. "But if you're looking for a brewery, we are the first thing to pop up. People who are looking for a brewery aren't necessarily looking for food; people looking for food aren't necessarily looking for a brewery. It's getting those people in here and capturing them and letting them know what we have."
6S Brewing
The youngest of the breweries in southwest Gwinnett, 6S Brewing (a play on the word "success") is getting set to celebrate its one-year anniversary in July after opening just down the street from Good Word Brewing. While owner Robb Watson has his signature beers, he wanted to bring variety to the Duluth area and already has 14 types of beer on tap along with two types of ciders.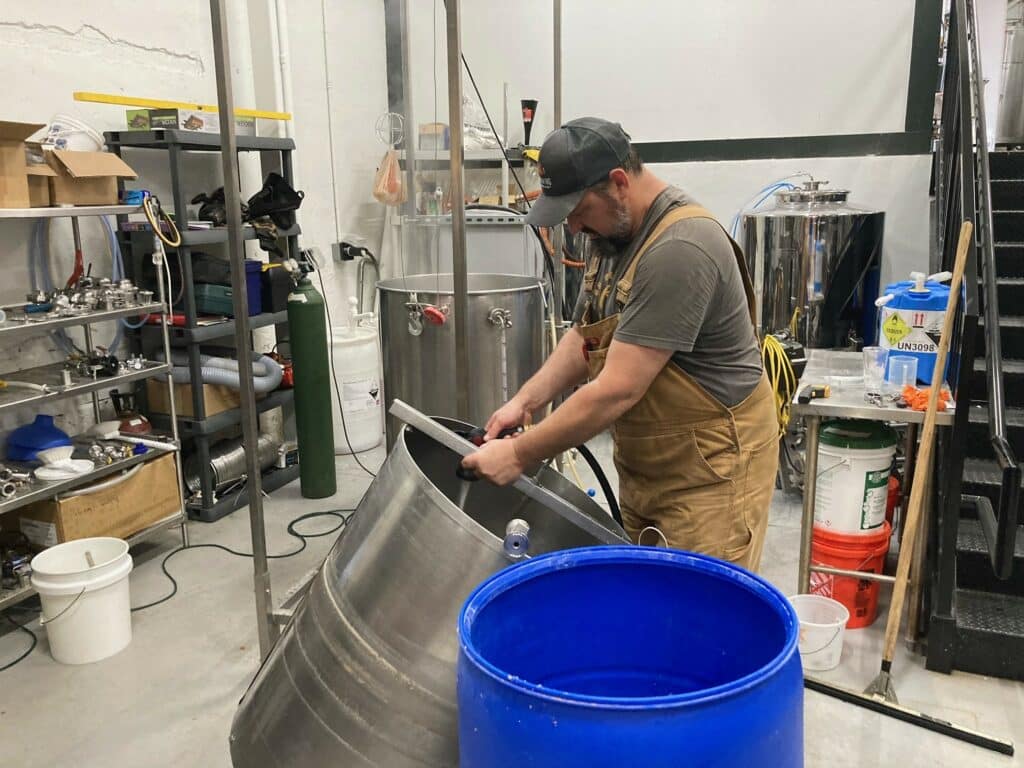 "There's such a diverse clientele in Duluth," Watson said. "The demographic is similar to Manhattan in terms of diversity. Everyone has a different taste in the kind of beer they want. We try to have at least one beer on tap for anyone who comes in here."
Watson, who had been homebrewing for 20 years, used his background as a salesman and his love for racing cars and motorcycles to build his brand. He had been looking for a place to start his business since the passing of SB-85 but finding the right location and a city that would work with him took some time.
Once he got the city of Duluth behind him, Watson set up shop in a pre-existing building in downtown Duluth, which he had to renovate to suit his needs. He tore down the back wall and built an extension for his fermentation vessels.
Then he hired Jason Ford as head brewmaster to manage them and start creating beers based on his own experience and Watson's recipes. Ford started his brewing career at Sweetwater Brewing Company, the 11th largest craft brewery in the U.S.
"It took a little more work, but the end result was what we were looking for," Watson said.
A supportive community
Watson may be the newest person to start a brewery in the area, but the rapidly growing brewing community hopes he won't be the last. And anyone who decides to open a brewery won't be met with any hostility from their competitors. Each brewery is working to produce the best-tasting beer in the area, but each also understands that more breweries means more customers and more business for everyone.
It's a micro-industry that fosters cooperation and support from competing entities, said Devon Peet of Kettlerock Brewing.
"Eighty percent of the beer market is dominated by big beer," Peet said. "When you think about competition, we're not competing with any other craft brewery for your dollars. This a whole beer community.
"I haven't found many people who don't believe in this ethos of cooperation instead of competition. Anytime something goes wrong at the brewery, there's a Georgia brewery email list and it's easy for anyone to send out, 'Hey, we got way too much of these hops or too little of these hops.' Anderby ran out of nitrogen, so we ran ours over to them. Those types of situations happen all the time."
"The brewery community is phenomenal," added Keyes. "Everybody supports each other. You can have a brewery right next door, and you end up working together. Cultivation, right down the street, we help each other out whenever we can."
Challenges met and overcome
That support proved to be even more valuable after the COVID-19 pandemic began, and each brewery had to face its own unique challenges.
Smelt strategically opened his brewery at the Peachtree Corners Technology Park with the idea that he was in a prime place to attract customers who were getting off work from the numerous companies located there.
"When we moved in, we were very excited about the location," Smelt said. "This was a high-traffic area. We knew we hit a good spot. About six months after we opened, COVID hit, and everybody went to work from home — and the vast majority of companies in Tech Park still work from home.
"We were forced to re-shift our focus. We're nothing if not flexible in this industry."
With entire barrels full of beer and no one to sell it to, Smelt immediately ramped up the distribution side of his business.
"Our goal was to always become a distribution-focused brewery, but we didn't expect to shift to pure distribution as fast as we had to," he said.
He's also explored other ways of creating revenue, such as allowing businesses to hold meetings inside his brewery, which has led him to incorporate a distillery so he can cater to customers who don't drink beer.
He knows early on he'll be limited to spirits that can be served unaged, such as vodka and some tequilas; whiskeys, bourbons and rums will have to be barrelled for years before he can sell them. It's a long-term project that he's committed to because he believes remote work isn't going anywhere, and he doesn't expect things to be the way they were when he first opened.
"We think the distilled spirits are going to add a new element to the taproom," he said. "I always had an interest. I didn't originally plan on doing it myself and doing it here, but circumstances kind of forced us into it.
"Recipe creation on the spirits side, in some ways it's a lot easier, and in some ways it's a lot harder. We're in this for the long haul and not doing this on a whim. Outside of vodka, nothing's fast," he added.
For Kettlerock, the Peets had to delay opening by six months because the bank they relied on for a loan dropped them because of the shutdown.
"Everything was ready to go, and our funding was gone," Dianna Peet said. "The bank we ended up with specializes in breweries, so they knew our business. We were able to open in May and it was awesome. It was right when everyone was starting to open again."
Using plastic to-go cups, Social Fox, Good Word and 6S all utilized their surrounding outdoor space to serve beer to customers while keeping their doors locked. As people were walking in downtown Norcross and Duluth — both cities permit open-container alcohol — they could stop by the breweries and take a beer to go. Watson even utilized a window in the back of its building that faces the Town Green, handing beer to customers as they passed by.
Social Fox is facing its most recent challenge after Norwood, 56, suddenly passed away in May after suffering a brain aneurysm. Keyes said that led to him quitting his job as a private chef and working at the brewery full time to help fill the void, but Norwood operated the vessels and was the head brewer behind many of the recipes. Keyes has since hired Jamie Parker to be the head brewer.
"We didn't have to hire anybody for that," Keyes said about losing Norwood as the brewer. "A lot of businesses would have to hire someone. With Jamie being on board, he's got that extensive knowledge of how to recover the system if it goes down. We just have to adjust as we go."
Building a destination
With more people going outside and COVID restrictions lifting, business is growing for each of the breweries, and they appear to have made it through the worst of the pandemic, even if their businesses have had to change in the process.
Lancaster said what has encouraged him is that for anybody thinking about starting a brewery in a post-COVID-19 world, the six breweries in southwest Gwinnett have shown that it can be done.
"Those [days] were very challenging," Lancaster said. "We saw Social Fox open and how they dealt with it. We watched how other breweries dealt with it. We saw breweries adapt and that was a ray of shimmering light. We just have to be smart about what we do and provide a safe environment for people to enjoy."
And the more breweries that come to the area, the more likely it will be a destination that beer connoisseurs start flocking to.
"It's becoming a brewery destination in my mind," Lancaster said. "That's part of the culture nowadays. People want to go and experience as many breweries as they can. I think with our breweries, we're all getting some residuals." ##