As Peachtree Corners' reputation as a smart technology hub grows, so does the need for staff trained in those fields. One of the most in-demand career titles is Web Developer. It seems that tech companies can't hire them fast enough.
To help facilitate the fulfillment of that need, Peachtree Corners has partnered with Georgia Institute of Technology to offer a professional certification program that allows successful candidates to be job-ready in just a few months.
Georgia Tech Coding Boot Camp
Curiosity Lab, located in Atlanta Technology Park in Peachtree Corners, is where the Georgia Tech Coding Boot Camp takes place. With the fast-tracked class schedule, students can become a certified Web Developer in 24 weeks.
The program equips learners with the market-driven skills needed for careers as Full Stack Web Developers. Students participate in engaging classes — just like any other Georgia Tech class — and master the fundamental technologies behind front end and back-end development.
The next session begins Oct. 17. Like similar classes, it offers in-demand skills such as learning HTML5, CSS3, JavaScript, jQuery, C#, ASP.Net, Bootstrap, Express.js, React.js, Node.js, Database Theory, MongoDB, MySQL, Command Line and Git.
The beauty of the program is that students are allowed the flexibility of a part-time schedule. By attending weeknight classes — three hours per class, three times a week — they can continue working while preparing for the next professional move.
Of course, hands-on learning is a major part of instruction. Students can team up with classmates to get real-world experience, collaborate on complex projects and build applications that demonstrate the knowledge gained.
Additional benefits of the program allow students to:
Build an impressive portfolio of web applications to showcase technical proficiency and problem-solving skills.
Access a network of more than 250 employers who are seeking candidates with strong full stack coding experience.
Partner with Georgia Tech's Career Services team for personalized resume support, portfolio reviews and one-on-one career coaching.
Receive a Certificate of Completion from Georgia Tech Professional Education.
Great relationship keeps growing
Although the program has just been renewed this year, Peachtree Corners City Manager Brian Johnson said it was quite successful before the pandemic hit.
"Georgia Tech teaching some tech-oriented classes and giving certifications in a couple of areas isn't new for us. …Some of our partnerships with Georgia Tech predate the creation of Curiosity Lab [the three-year-old technology incubator]," he said.
"And by pre-date, I mean, the city created an incubator about six years ago. We actually called it 'Prototype Prime' at the time, and now we still have the incubator. It's just part of Curiosity Lab. We were then — and are now — an affiliate of ATDC, the advanced technology department, or Development Center, that's run by Georgia Tech," Johnson explained.
From a vision 60 years ago, Peachtree Corners has maintained that partnership with Georgia Tech to ensure the greatest minds of the state can remain here and Georgia can grow the support staff that it needs.
Having in-person classes outside of Midtown offers an opportunity for people who want the education, but don't want the commute.
"We started a pilot program and the first coding class filled up in a hot second," said Johnson.
So Georgia Tech offered another one; the second one filled to capacity just as quickly.
"Before that second one even finished, they said, 'Can we do a second coding class on off days?' We were like, 'Sure!" said Johnson.
At one point, Georgia Tech had coding classes running six out of seven days at Curiosity Lab. Eventually, it became so popular that a meeting room in the new City Hall building was opened for digital analytics classes as well.
"I believe …there are only three places — the main campus, in Savannah and Curiosity Lab's Innovation Center — where you can get this professional level class taught by Georgia Tech professors," Johnson said.
Students find new jobs and better positions
As students near graduation, Georgia Tech's Professional Education Department holds a job fair of sorts and invites companies in the area that need for web developers. Local companies who've hired from that pool of graduates include Siemens, Carmax and Soliant Health. Other students use the certification to move up in companies where they're already employed.
Although there aren't any plans on the books at this time, Johnson said Peachtree Corners would be receptive to becoming a satellite campus for the powerhouse institution that has won countless technology, engineering and innovation awards over the decades.
Georgia Tech officials neither confirmed nor denied plans for that type of expansion, but they did say they've worked well with Peachtree Corners and plan to continue the current relationship.
"The Bureau of Labor Statistics projects double the national average job growth for web designers and significant growth for software developers over the next several years," said Dr. Stephen M. Ruffin, associate Dean of Academic Affairs for Georgia Tech Professional Education. "Because of this high demand, those who train and retool in these areas can increase their marketability across the span of a career. Successful web developers are resilient problem solvers and capable communicators. These traits are consistently in demand across all industries."
For more information on the Georgia Tech Coding Boot Camp classes at Curiosity Lab in Peachtree Corners, visit bootcamp.pe.gatech.edu/coding.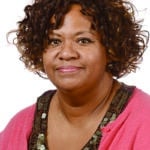 Arlinda Smith Broady
Arlinda Smith Broady is part of the Boomerang Generation of Blacks that moved back to the South after their ancestors moved North. With approximately three decades of journalism experience (she doesn't look it), she's worked in tiny, minority-based newsrooms to major metropolitans. At every endeavor she brings professionalism, passion, pluck, and the desire to spread the news to the people.