2021 was a banner year for the state of Georgia's film and production industry. According to the Georgia Department of Economic Development (GDEcD) the state saw a record-breaking $4 billion — yes, that's billion with a B — in direct spending for film and television production.
Looking closer, certain communities in the state have been at the forefront with productions taking place at local homes, businesses, greenspaces and even on major thoroughfares.
Of the major film and production hubs throughout the state, Gwinnett has risen the ranks to become the most film-friendly county. Gwinnett is the home to OFS Studios and Eagle Rock TV Studios, and has been the setting for many recognizable productions including the infamous "Stranger Things" Starcourt Mall scenes, which were filmed at Gwinnett Place Mall.
Camera Ready
"About eight or nine years ago, the state Georgia Film Office — the mothership — created a program called the Camera Ready Program," explained Lisa Anders, Executive Director of Explore Gwinnett County Tourism + Film. "It's pretty innovative. It was to meet the demands of all the filming coming into Georgia because of the tax incentive. They really needed people on the ground, point people who knew their county specifically so that a location manager could call one person and ask for A, B, C and D location. It needed to be someone who knew the area, knew the process and knew the people who could help make it happen."
In Gwinnett, that person is Anders. She is the Camera Ready representative for Gwinnett and is the point person for all productions that happen in the area. Her responsibilities include facilitating location scouts, managing the county's database of rental locations, answering any conceivable questions that arise during the process and relying upon her connections to connect production crews with relevant local authorities for permitting and other logistics.
Anders works with a staff of 10 who handle tourism and events for the county. They help to facilitate sporting events, food tours, beer festivals and other special events. Running a county-wide calendar and collaborating with local businesses and organizations to schedule and promote events sets the office up to be a hub of information that is immensely useful when productions come to town. As opposed to circumstances wherein a location scout might need to make numerous phone calls and track down the owners of properties on their own, Anders and her office offer a one-stop shop for productions in need of locations to film.
Notable productions that have filmed in Gwinnett include some Marvel films, "Ozark," "Stranger Things," the "Wonder Years" reboot, "Cobra Kai," "I, Tonya," "Jerry and Marge Go Large," and "Samaritan."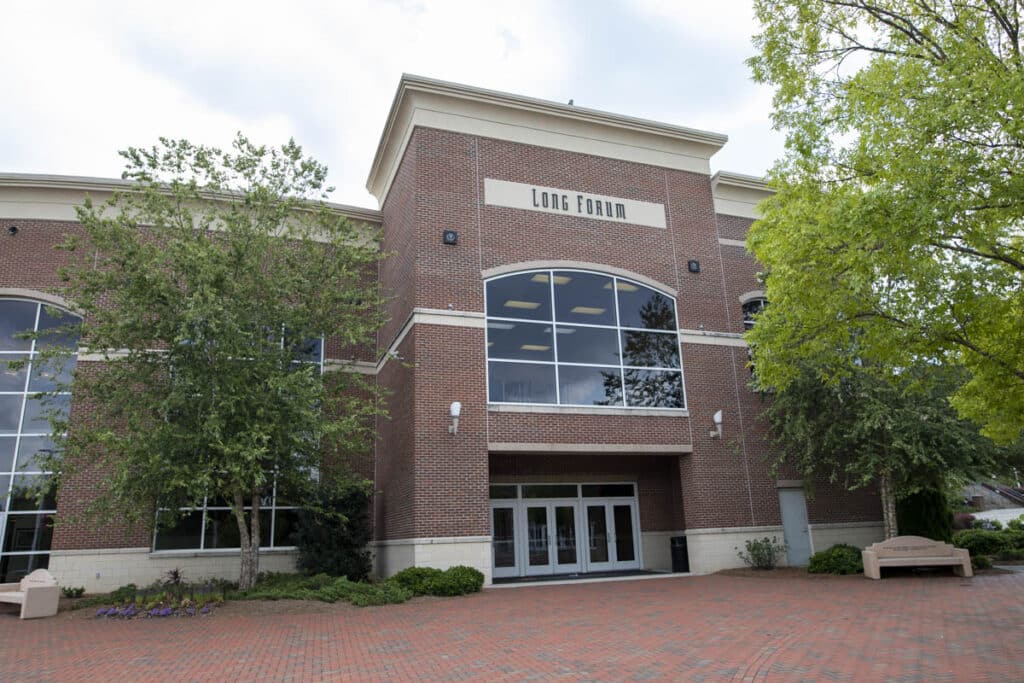 Local economy benefits
The Gwinnett office processes about 150 permits for about 50 individual productions each year. When asked about the benefit to the community beyond the rental rate itself, Anders pointed out that every large-scale production comes with a cast and crew that spend time in the community, shopping and patronizing local businesses for the duration of their shoot.
"Film and production crews are some of the biggest proponents of 'buy local' that I've ever seen. They are much more likely to shop local," continued Anders. "I don't think that people realize that in Gwinnett there is the largest TV production studio under one roof in the United States, Eagle Rock. OFS is one of the biggest hubs for film, and there are more than 300 companies that are involved in TV entertainment and production.
"It's a small business industry in Gwinnett; it's how a lot of people are making their living. Catering, even stuff people don't think about," she continued.
Anders mentioned that Lightning Rentals, one of the country's leading trailer rental companies, is located in the area. And while the industry is booming, it is often somewhat hidden as these shows and movies have strict non-disclosure clauses and require secrecy during production.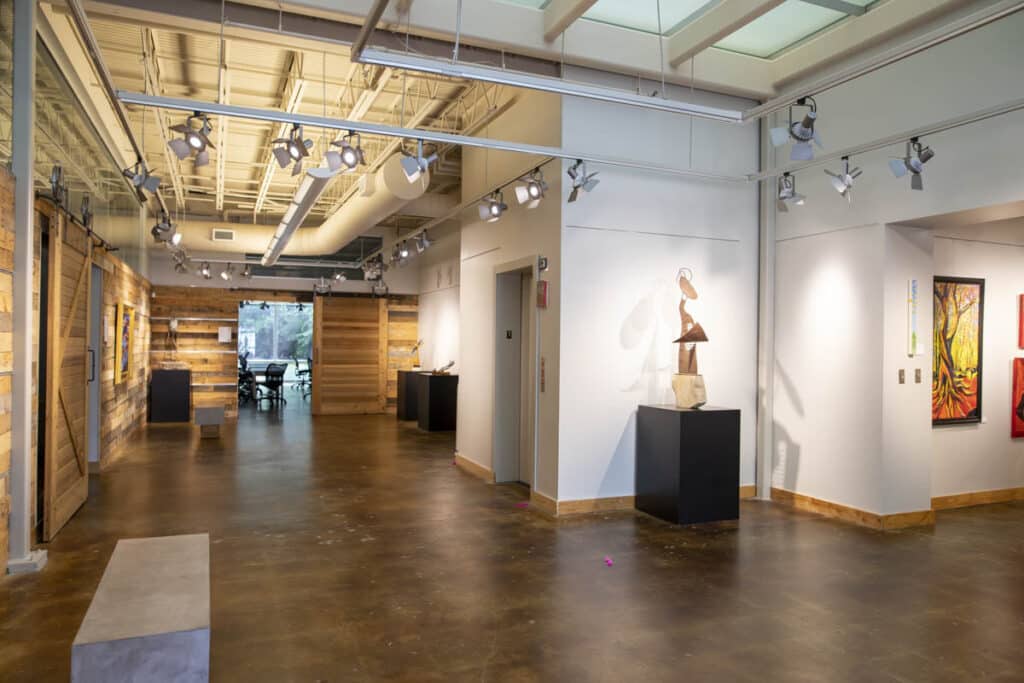 Local restaurant sets the scene
One local business, JR's Log House Restaurant, was featured in some iconic scenes in the hit show "Ozark." Owner Tim Shaw shared his perspective of the process, noting that while he did not set out to become a location for productions, he was ultimately able to negotiate a price that suited both parties.
"Right from the start they were adamant they wanted our building," said Shaw. "So, in June of 2019, they bought us out for a day and a half. They came back this past October and bought us out for two days to film an addendum to the first scene."
Shaw recalled that the cast and crew, a team of over 100 people, were expeditious and responsible with the use of the restaurant. They bought out use of the restaurant for a day and a half and were able to meet their promise to vacate before the next shift.
Initially, Shaw was conflicted about the concept of closing the restaurant, even for such a short amount of time, due to the impact this decision would have on the venue's regulars. "This is what I struggled with the most. We have customers who eat here once or twice a day, every day during the week. The thought of them being inconvenienced — or worse, finding another place for breakfast — was a struggle! So I actually asked many of them their thoughts and they all encouraged me to do it."
In the show, one of the characters had their last meal at the restaurant, and the booth where they sat has a plaque on display to commemorate the iconic scene. Shaw says that seeing so many people posing with the plaque has reaffirmed his decision to rent the restaurant for the production.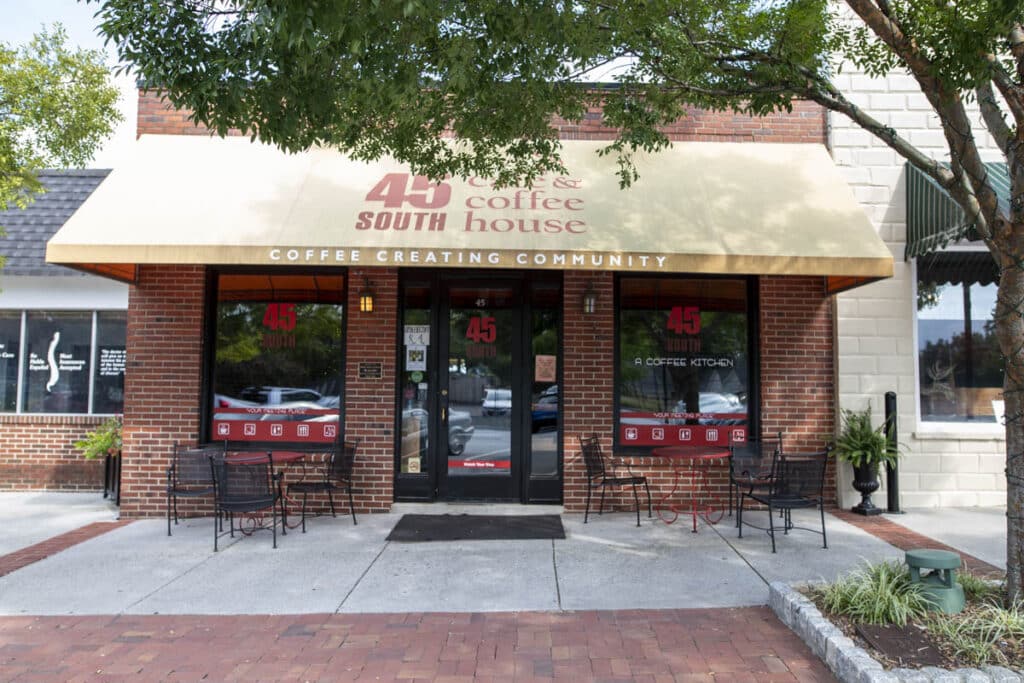 GAC featured in film and TV
Also in the area, the Greater Atlanta Christian School (GAC) has been one of the most active locations for productions in recent years. The campus boasts 90 acres and 35 separate facilities and has been the setting for around 20 regional and national commercials and film productions. Notable productions taking place there throughout the years include a Capital One March Madness commercial featuring Spike Lee, Samuel L. Jones and Charles Barkley, an episode of "The Game," plus "Fantasy Football" and "On the Come Up" which are in production now.
Margie Asef, the Director of Community Relations for GAC, explained the various considerations and coordination that goes into renting out parts of a school to productions. "It's a delicate balance — and our students always come first. Our executive committee is involved with approving the Community Relations Team's recommendations to ensure it aligns with our school's values and doesn't distract from our students' learning environment."
Asef showed me around the campus, pointing out locations where filming had taken place and illustrating how some of the buildings had been transformed into airports, college campuses and more. Because the school has activities from dawn to dusk, Asef and her team have to be creative in booking out spaces during alternative times that will allow the students to still use the spaces without negative impacts due to production.
"Our team manages the site visits, contract details, insurance, GAC staffing, outside staffing (like extra officers on campus), coordination of base camp and vehicles on campus, identification of equipment size, weight [and] placement — the list goes on and on," Asef explained. "Communication with all parties is essential and a lot happens 24/7 because that is how the film industry works, and we want to accommodate their pace."
And while there are plenty of logistics that have to be considered and worked around, Asef says that the benefits greatly outweigh the cost.
"The earned location fees benefit our school programs, which often provide the 'extras' for our students' benefit," she continued. "We began renting our facilities in 2010 after we opened our largest facility, the Jesse and Marilyn Long Forum." The multipurpose arena seats between 2,800 to 3,400 and has been used for concerts, speakers and conferences.
When the Georgia tax credit hit and the team at GAC realized the potential, they began working hand in hand with Explore Gwinnett and the Georgia Film Commission. "We've worked very hard earning our reputation with the location managers and other film professionals, and they honor us when they return with a new project," said Asef, taking a moment to gush over just how wonderful it is to work with Anders and her team at Explore Gwinnett.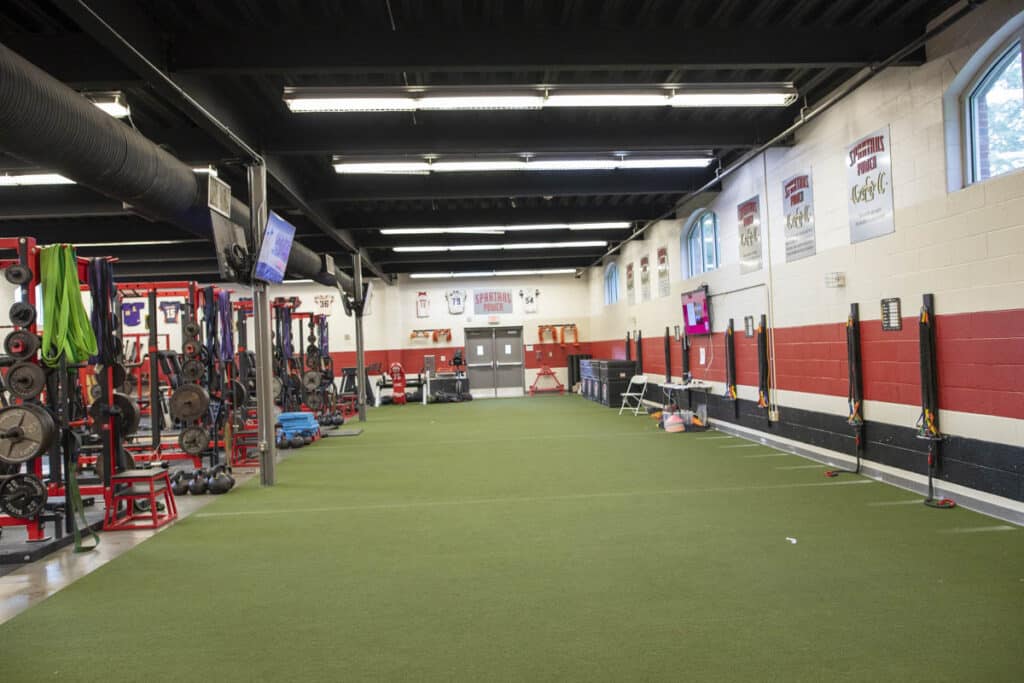 Film industry gives back to students
"GAC always considers how to offer our students exposure to authentic, real-world educational experiences," she added. "Film professionals have provided 'master classes' for our video production class, as well as allowing students to see the production set and explain the nuances of the equipment."
GAC President Dr. Scott Harsh also spoke to the impact of having productions take place on campus. "We strive to equip our students with the spiritual, creative and executive functioning skills to give them the edge in emerging fields. These first-hand exposures to one of Georgia's most significant industries are essential to that process. We're grateful for the film industry's expansion and the new opportunities it is providing our students."
In talking to Anders, Shaw, Harsh and Asef, one thing is clear: when done correctly, working with films can be incredibly beneficial both to the community and to individual businesses and organizations. And it is no doubt due to the positive relationships that have been established between Gwinnett's tourism office, the Georgia Film Office and county departments, such as the department of transportation, fire and police departments and local businesses.
"Honestly, we could have world peace if everyone worked together like people do here," said Anders with a laugh. She says her job is made possible by the helpful and invested people working together to make productions happen both at a local and regional level. "It's not astonishing to me because that's kind of what makes working in Gwinnett different, to me at least. Everyone kind of realizes it's for a greater good."
Gwinnett certainly seems to have earned itself a place among the nation's top filming locations for the foreseeable future, with homeowners, business owners and city officials alike committed to hosting productions in the area. Their spaces are transformed into settings for heartwarming dramas, action scenes, romances, commercials and otherworldly adventures.
For Anders, that's the magic of being in the movie business. "Knowing that everything can be something else," she mused. "That's sort of the beauty of it; all things are not as they seem. Anywhere can be anything with enough creativity."