During the weekend of Sept. 24-25, Downtown Duluth will host its annual Duluth Fall Festival. The very first Duluth festival goes back to 1962, and it was a five-week spring festival. It has evolved in the years since to what we've now come to know, love and celebrate nearly every year.
Between the annual 5K Road Race, parade, community worship service, full entertainment lineup and over 300 food, arts, crafts and sponsor booths, this festival is a lot of fun — and it requires a lot of planning! Planning for this two-day festival is a yearlong process to be exact.
The festival's successful run is accomplished again and again by a cohort numbering over 300 volunteers, making this festival the largest volunteer-run in the Southeast, among its numerous other recognitions. Continually bringing in upwards of 100,000 attendees, the festival's success cannot be overlooked.
Volunteers, festivalgoers and sponsors of the Duluth Fall Festival are united by their pride in their city. And, to the community that they love so much, they always give back. Over the years, more than $3 million in festival donations have gone to beautifying and improving Downtown Duluth.
Projects have included building the Festival Center, acquiring and constructing an amazing entrance for Taylor Park and funding an Eastern Continental Divide monument, in addition to other landscaping, art objects and renovations throughout downtown.
Are you a regular festivalgoer? A new Duluth resident? A longtime, proud citizen of this city? Read on to learn about this year's festival.
Parade
The highly anticipated kick-off of the Duluth Fall Festival is the Festival Parade, beginning at 10 a.m. on Saturday, Sept. 24. With over 3000 participants, it is the largest in Gwinnett County — and one of the most exciting. Parade members will include musicians, classic cars, firetrucks, Boy and Girl Scouts, athletes, students, local government officials and church leaders, sponsors, businesses, clowns, entertainers, animals — oh my!
Join the parade on Main Street, near Coleman Middle School. From there, it will march south through the streets of Downtown Duluth and end at Truist Bank on Buford Highway.
After the parade, head on over to the Duluth Festival Center for the Opening Ceremony. There, sponsors will be recognized for their great contributions to the festival. Local dignitaries will also be honored, including the Parade Grand Marshal and Honorary Grand Marshal.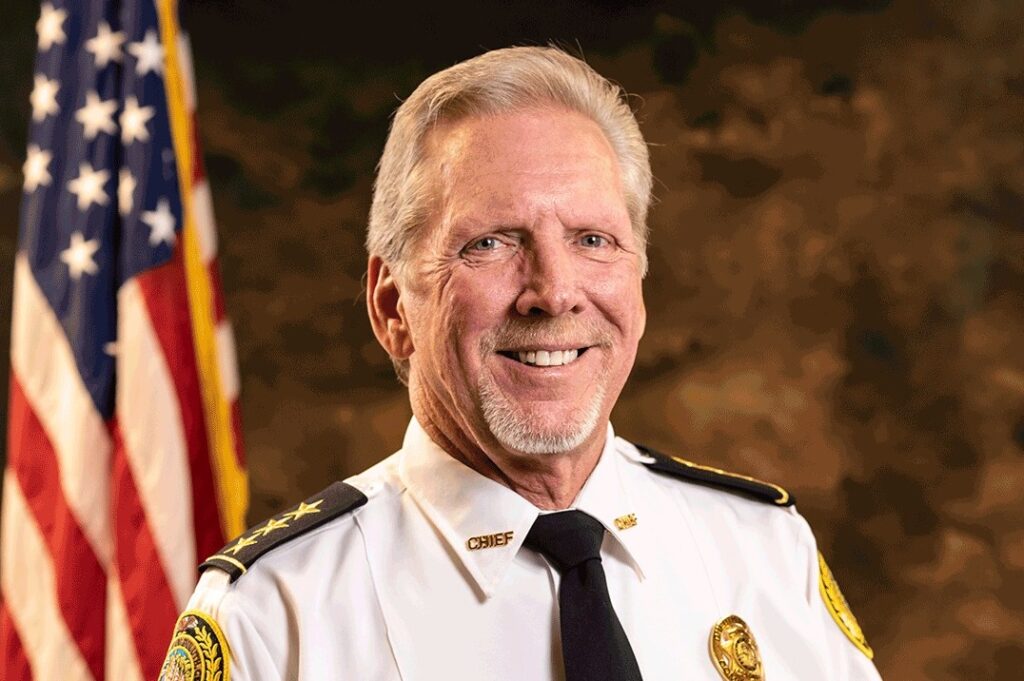 This year's Grand Marshal is Randy Belcher, recently retired police chief of Duluth and 2017 recipient of the Gwinnett Chamber Leadership Award for excellence in community-oriented engagement.
Belcher has earned the parade's honorable title on account of his impressive 46 years of service that included growing Gwinnett's police department more than five times its original size when he joined the staff in 1984, recognition as the youngest serving Police Chief in Georgia, graduation from the prestigious FBI National Academy and his efforts towards various uplifting city programs and technological approaches to fighting crime.
For parade details, contact Debbie Bush.
Duluth Donut Dash 5K
Ready? Set…Do-nut!
This year's festival 5K road race will take off at 8 a.m. on Sunday, Sept. 25. Check-in will occur on the Duluth Town Green 7 a.m.-7:40 a.m. Early arrivers will get to warm-up with their fellow racers Zumba-style! Beginning at 8 a.m., racers will walk or run through the streets of Downtown Duluth, finishing at the Duluth Festival Center.
Registration will be available through the morning of the race, but will steadily increase in price after Sept. 15, so early registration is encouraged. Until Sept. 15, you can register for this race on the Duluth 5K Donut Dash's website for $30.
Upon completing the race, you will not only receive personal satisfaction, a donut and coffee — provided by race sponsor Dunkin Donuts — and a commemorative long sleeved t-shirt, but also the goodwill of giving back to your community. Proceeds from the race will be given to Wellroot Family Services, which assists children in foster care and families living in transitional housing and works to break cycles of trauma in young lives.
Interested in racing? Want to know more? Reach out to Greg Whitlock.
Worship on the Town Green
Ring in Sunday morning with a community of faith. At 10 a.m. on Sept. 25, Duluth First United Methodist Church's members, musicians and staff will lead a community worship service on the Duluth Town Green. All are welcome to partake in this peaceful activity.
Entertainment
Over the festival weekend, over 20 acts will provide nonstop, high energy, local entertainment on two stages. Main Center Stage has a full weekend lineup planned with acts scheduled from noon to 7 p.m. on Saturday and noon to 5 p.m. on Sunday.
Plan to enjoy rock, blues and jazz bands as well as Asian, Irish and Mexican dance groups both days, and make plans Sunday to kick off your afternoon with the returning, highly lauded Elvis. Acts are 45 minutes each, giving you plenty of time to learn about and fall in love with each of them.
Head on over to Parsons Alley to jam out to rock, Irish and folk bands and duos. The stage will pulse from noon to 5 p.m. on Saturday and noon to 4 p.m. on Sunday. Don't miss special performances by a Korean act and a young group from the Phoenix School of Irish Arts!
While stage performers raise the roofs of their respective venues, street performers and puppeteers will pop out all over festival grounds. Be sure to snap a picture with the festival's scarecrow mascot — and tag us so we can see all the fun you're having!
Laura Godfrey is your go-to contact if you have questions regarding festival entertainment.
Vendors
Over 160 vendors will participate in this year's festival, selling handmade and hand-decorated products from home decor and jewelry to art and pastries. When you shop at the Duluth Fall Festival, you're directly supporting artists and artisans. And with all the variety, you're sure to find something you like!
Seeking further information on the shopping available at this year's festival? Reach out to Beth Parmer.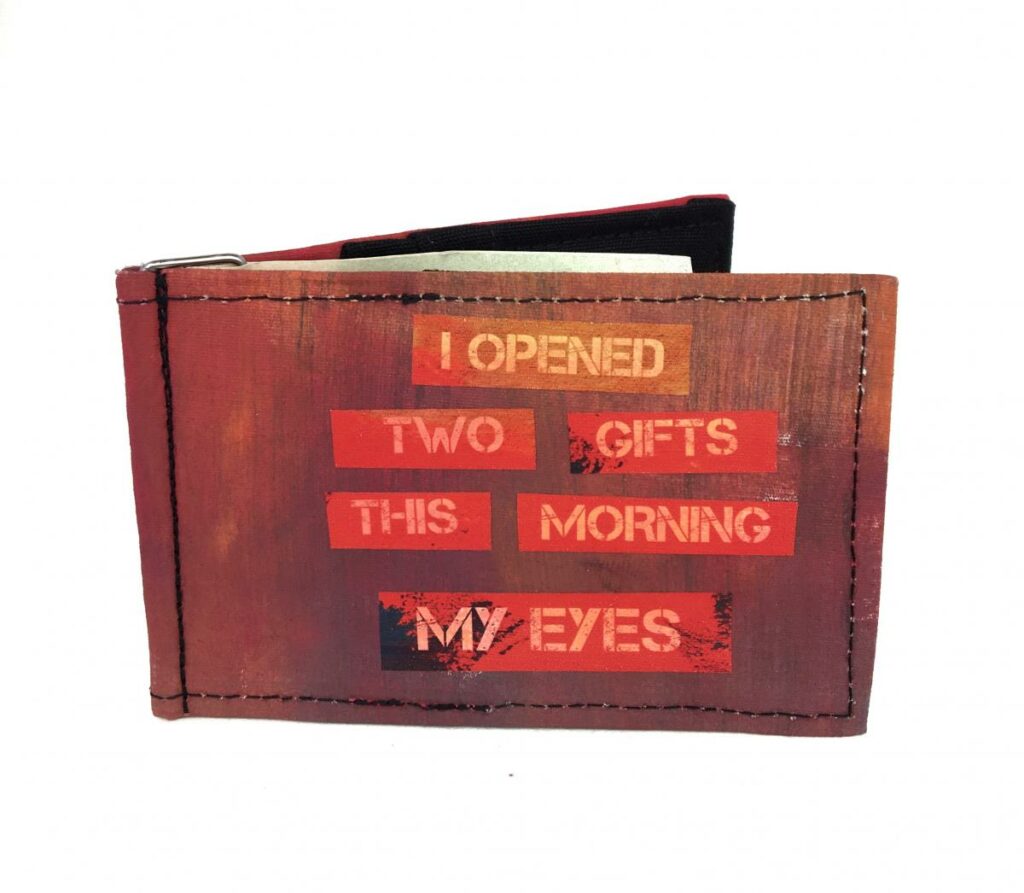 Food and Drink
Although the longtime festival-classic hot dog stand was retired last year, after 30 years of serving hungry festivalgoers, stomachs will still be happily filled with this year's new and returning food vendors.
Old favorites making a comeback include Aw Shucks's corn — on and off the cob, Bird's Concession loaded up with snacks, Bonez & Gristles's mouthwatering barbecue, authentic homemade ice cream from Country Cabin Sweets & Treats and Sweet Chimney Bakery's delectable Hungarian pastries. Mangos will also be available for a refreshing treat, or you can feast on jalapeño corn dogs to spice up your weekend.
Take the opportunity to branch out, treat your palette and show some love to the new food vendors, too! Sip on nostalgia over at Old West Soda, dig into Island Jerk's true Jamaican cuisine (offering vegan and gluten-free options as well as traditional dishes) and enjoy a crisp apple, courtesy of Jaemor Farms.
This year, you'll find the food court behind the Mathias building in the lower parking lot near the train tracks. Annette Mcintosh can be contacted for further food-related inquiries.
More Information
Find the official schedule of events, sponsors and more information about the mission of the Duluth Fall Festival on their website. Tag us in your posts for a chance to be featured on Southwest Gwinnett Magazine's social media platforms.
Happy festival-going!
Ivy Clarke
Ivy Clarke is a nationally award-winning writer, editor, artist and aspiring literary activist currently studying English literature, creative writing and art at Mercer University. In addition to her work with Peachtree Corners Press, she writes and edits for The Mercer Cluster, The Dulcimer, Macon Magazine and Mercer University Press. She has also published poetry in Atlanta Review, Glass Mountain and The Allegheny Review.