International Charter Academy of Georgia readies students for a diverse international community.
With more than 600 Japan-based businesses operating in the state and employing more than 40,000 residents, it's important for Georgia to keep ties open to the country with the third largest world economy.
In early October, the Consulate General of Japan in Atlanta visited a hidden gem in the Peachtree Corners community — The International Charter Academy of Georgia (ICAG), a dual language immersion school based on Japanese language and culture. The purpose of the visit was to tour the facility and to hear about the school. The consulate general conducts these tours throughout the state to stay informed about education programs that involve Japan.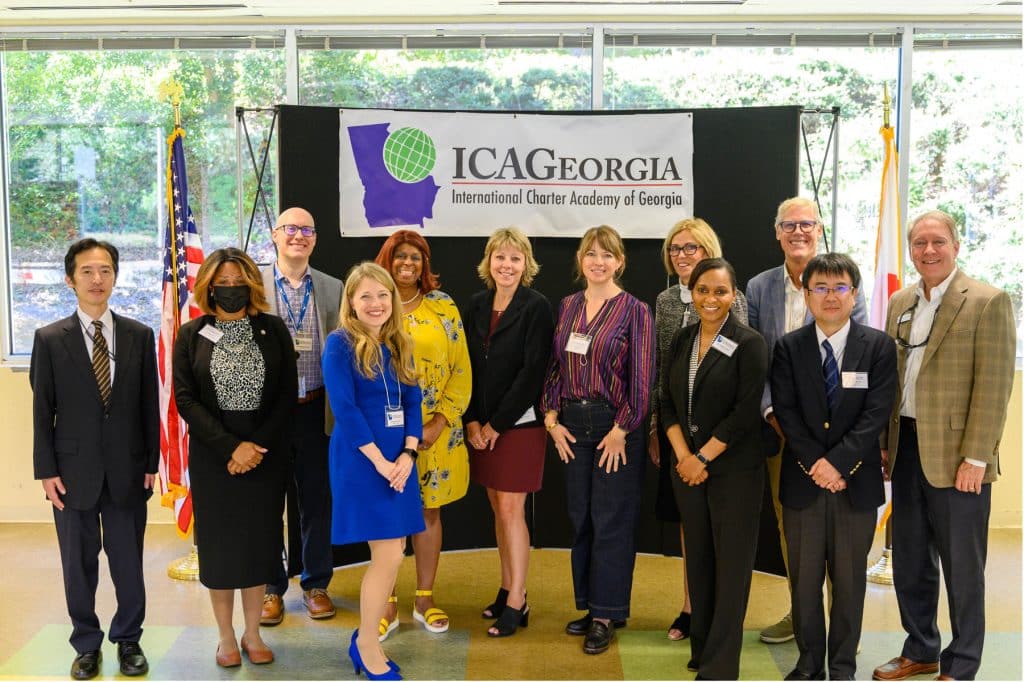 Immersed in languages and empathy
Jessica Cork, a secretary on the school's governing board, has been a part of ICAG since its founding. She has four children, ages 11 through 18, who are current or former students of Japanese/English dual language immersion schools.
"We're excited to show you why we think this school is such a special place," she said. "You might think that the primary purpose of a dual language immersion program is to educate children in another language. And of course, you know, that's true."
"But having witnessed it firsthand, over the many years, I think the real value, above and beyond language acquisition, is really the different perspective and the sense of empathy that kids gain from being in a school like ICAG," Cork said.
The student body is comprised of both native and non-native Japanese speakers. Although the primary language of most non-native Japanese speakers is English, there are some kids whose native language is something else.
This may seem daunting for a child to take on, but Cork explained that, from day one, the children are made to feel comfortable. When they're in a class where they understand the language, they may see some of their other classmates struggling, so they help them.
"And then they themselves experience those same struggles when they go into a class where they can't speak the language. And then they have their fellow classmates help them out," Cork explained. "So if you watch the kids, what you're really going to notice is, first of all, the sense of empathy that they develop, but also the real desire to help each other out, help each other understand things."
Cork shared that her 18-year-old son is currently going through the college application process. In his application essay, he focused on what it was like to attend a Japanese/English dual language immersion program.
He wrote extensively about how, being enrolled in a math class that was taught according to the Japanese curriculum in the Japanese language, and then the American curriculum in English, has given him tools that will make him a better engineer.
He said it taught him really to think outside of the box and to look at problems from different perspectives.
"He actually struggled a lot at first with understanding an English math curriculum when he went into middle school because he was familiar with the Japanese curriculum," said Cork. "So even though, in my son's case, he hasn't really studied Japanese after leaving elementary school, I think those skills that he gained through the experience are the ones that are going to be the most important for his future."
ICAG fills a need and sets a tone of peace
Since the Carter Administration in the 1970s, Japan has invested billions in the Peach State and its influence continues to grow. Shortly after that, Seigakuin Atlanta International School (SAINTS) opened its doors in metro Atlanta as a US/Japan joint educational endeavor.
In 2004, the school evolved to a two-way immersion program with both Japanese and English as its core. It was among a handful of similar schools in the state to have such a program, and it was considered a pioneer in the field. The private school model wasn't sustainable with fewer Japanese natives enrolling in the program, however, and SAINTS was forced to close in 2018.
The number of accredited Japanese private schools outside of Japan once totaled as many as 17, but now are in the single digits.
The next year, ICAG came online as a state-funded charter school. But because it's not part of a county school district, it's not eligible for county taxes. The bulk of ICGA's budget comes from state funding with a small amount from federal funds. Any deficit must be filled with charitable donations.
The school is beginning its fifth year. It is now a Georgia accredited school with approximately 200 elementary age students in grades Kindergarten through five.
"Our goal is to expand over the next few years with a middle school," said Principal Felecia Tucker-Jones. "The mission of our school here is to broaden the horizons of students in Georgia to a diverse international community so that they become global citizens to promote peace around the world."
With the emphasis on Japanese language, the school culture sets the tone for world peace.
"As you see our students perform this morning and tour the beautiful campus, I hope that you have a chance to witness this firsthand," said Tucker-Jones. "Our school focuses on the uniqueness of the individual child and develops an educational plan for them to be successful."
She noted that research indicates that music and math integrated early in a child's curriculum will enhance the overall academic performance. "Right here in ICA Georgia, we teach math daily using the Japanese model, and the Georgia math curriculum."
Tucker-Jones added that, in order for the uniqueness of charter schools such as ICAG to be successful, it looks for ways to support the academic programs. She implored the state and local officials who also attended the event to become ambassadors of the program and help secure more funding.
"This will help build the capacity of our teachers, technology and leadership in order to compete in a global society," she said. "Please remember that you make decisions that directly affect the funding and support of state charter schools."
During a lunch of traditional Japanese fare, students sang in Japanese and English and performed traditional Japanese dance. The tour showed how every aspect of the learning day was truly a dual immersion. Even gym class involved learning in Japanese.
Find out more
International Charter Academy of Georgia
3705 Engineering Dr., Peachtree Corners
For additional information, visit internationalcharteracademy.org, call 770-604-0007 or email info@internationalcharteracademy.org.
https://www.internationalcharteracademy.org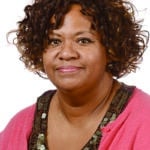 Arlinda Smith Broady
Arlinda Smith Broady is part of the Boomerang Generation of Blacks that moved back to the South after their ancestors moved North. With approximately three decades of journalism experience (she doesn't look it), she's worked in tiny, minority-based newsrooms to major metropolitans. At every endeavor she brings professionalism, passion, pluck, and the desire to spread the news to the people.