Nineteen students are featured in our annual spotlight. Photography provided by schools, parents and nominators.
In the spirit of celebrating and encouraging the early potential of our youth, we want to highlight 19 Under 19 young adults and their unique gifts, achievements and dreams.
We invited members of the community to nominate young people (under 19 years old) who show a strong spirit and determination in their chosen fields — the sciences, academics, the arts, and sports — and have proven to be good citizens.
Here are the selections, along with a list of Up and Coming students which can be viewed in their seperate page.
Alexander Glover, 12th Grade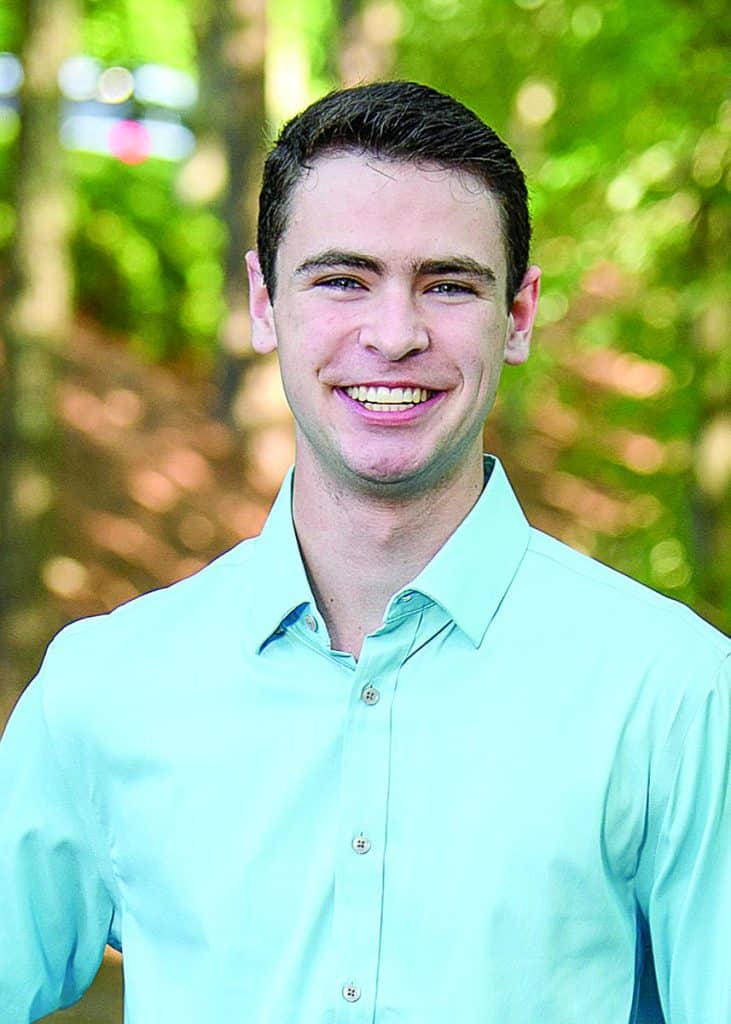 Alexander is an incredible young man with an extremely bright future. He's a Wesleyan School student who is not only dedicated to his studies but also has started two successful businesses. He established a business filming promotional videos for real estate agents who want to showcase their properties online.
In the summer months, he operates a pressure-washing company. Alexander uses the proceeds from his business ventures to put extravagant holiday light shows at his home each year—truly a must-see in Peachtree Corners.
Alexander is passionate about public service and is a graduate of Heritage Foundation's Young Leaders Program where he engaged in public policy debates and international affairs. He currently serves as Director of Constituent Outreach for the Scott Hilton for House campaign. Alexander sets his eyes toward the future as he begins his college application process and hopes to make a career for himself in politics or law. Yet as he seeks professional success, his faith remains his foremost pride and concern.
"First and foremost, I am a servant of Jesus Christ," said Alexander. "This is the most important part of my life. I seek to extend God's love to those around me in everything I do."
Ashley Kwarteng, 12th Grade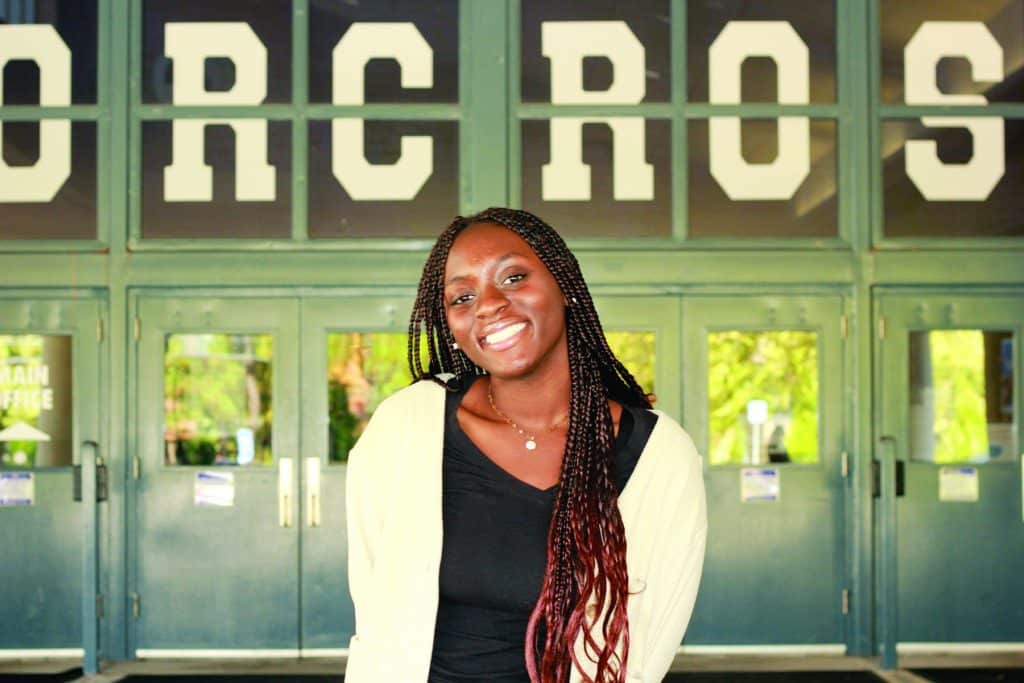 As a student at Norcross High School, Ashley has distinguished herself as a leader in many roles around her school. She is a school representative for the Gwinnett Student Leadership Team (GSLT), President of the Norcross Student Leadership Team and a decorated Student Council Member who has served as a past Class President and Executive Events planner, not to mention her work on the African American Leadership Roundtable, her charity work or her athleticism with Varsity Lacrosse.
She is a busy lady inside and outside of school, volunteering for animal shelters and for her church's Vacation Bible School.
"Being disciplined is everything. My success can primarily be attributed to the fact that I prioritize getting important things done before I relax," Ashley said. "Another facet of discipline includes being able to motivate and push yourself to go far. Your success should be for yourself and not to impress anyone else."
Ashley has some exciting dreams for the future, including a desire to visit her mother's home village in Ghana, as well as finding a pathway to one day give back to other first-generation African-American young people like herself by creating initiatives that educate them and their families on the ins and outs of the U.S educational system.
Ashwath Tirunellay, 12th Grade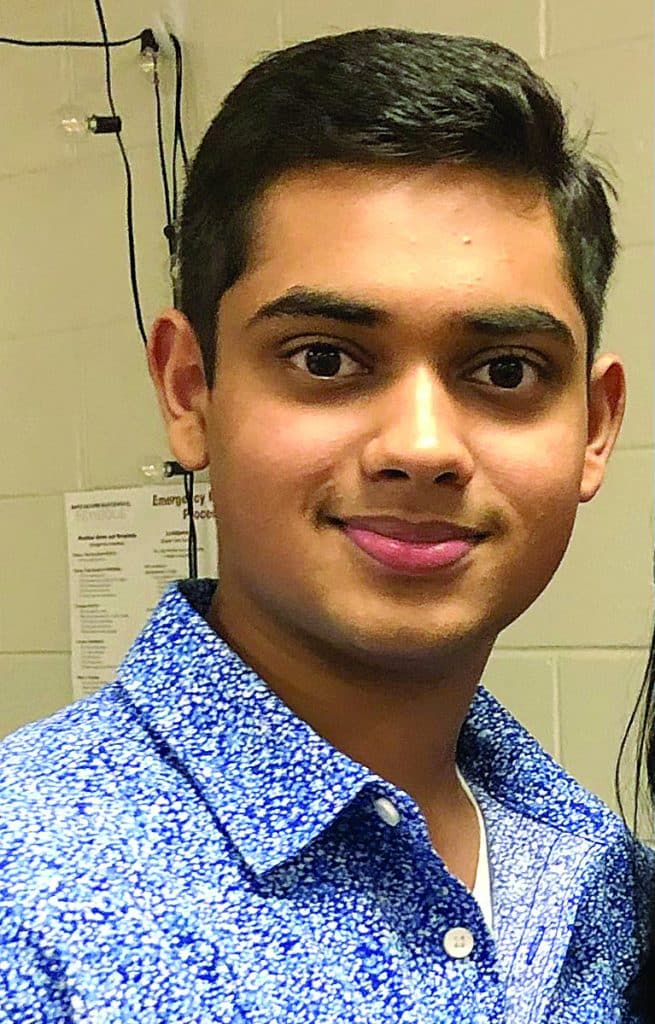 Ashwath is a Duluth High School senior heading towards graduation pretty soon. He is an award-winning member of the Duluth Mock Trial Team and a member of the National Honor Society, as well as the Science Olympiad Team. Ashwath also serves as a school representative.
"I hold myself in a very serious manner, and so many people just see that version of me. But I also have a fun-loving and witty side that many people do not get to see," he said.
Ever the well-rounded student, Ashwath is the Duluth High School Thespian Troupe President. He led the enthusiastic troupe to being honored as a Georgia Thespian Gold Level Honor Troupe this year. He has directed many shows at Duluth, including the recent play "Our Place," which is the competition piece.
"Although I could write for days about his commitment, dedication and talent in Theatre, Ashwath's goal is to enter the field of healthcare policy," noted Brandy Carter, Ashwath's teacher and nominator.
Ashwath realizes healthcare policy is all about the legislation and systems that encapsulate healthcare. His dream job is to one day become the Surgeon General, the Head of the Centers for Disease Control and Prevention (CDC) or a major leader in the Department of Health and Human Services.
"I want to continue traveling around the world. Iceland and the Pyramids are currently at the top of my bucket list," said Ashwath.
Brandon Lee, 12th Grade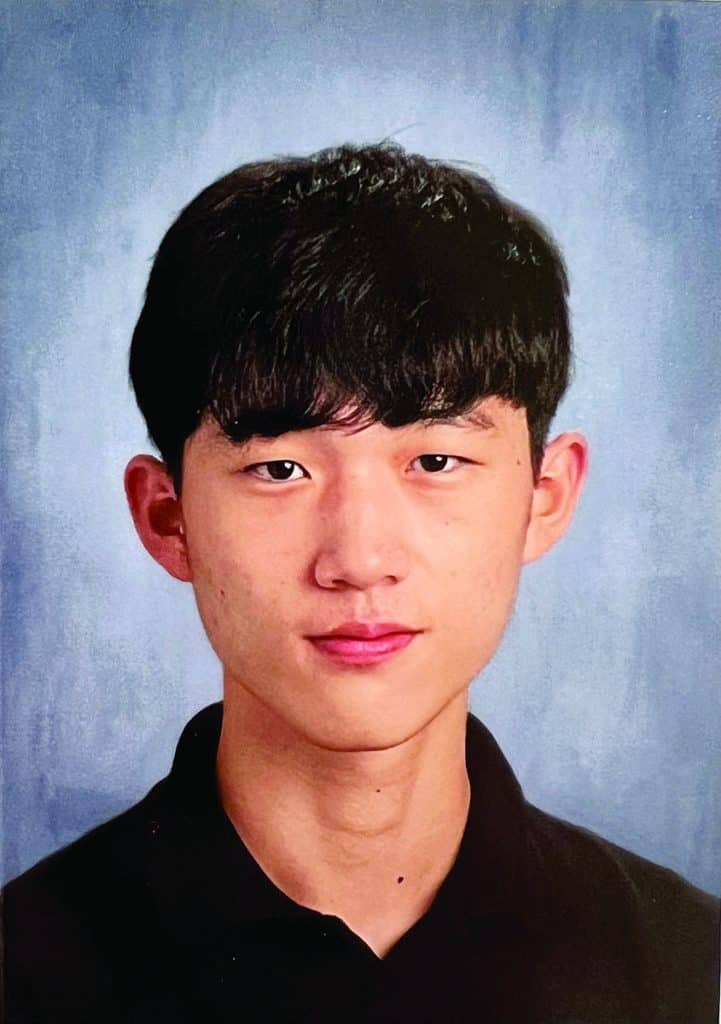 Brandon is a Greater Atlanta Christian School (GAC) student with a long list of compelling and meaningful extracurricular involvement. He is a member of the Student Medics Nonprofit Organization, which promotes shadowing and involvement of high school students within medical settings in a community where such involvement is lacking.
He is also co-president of the Beta Club. Recently, he organized the Grandparents Day event, leading fellow Beta Club members in manning their selected stations.
Brandon volunteers with the Atlanta Youth Orchestra, leading sectionals and the first violin section. As a member of the Tri-M Music Honors Society, he helps bring music to the GAC campus during chapel and in the mornings before school.
He traveled with the Casas por Cristo Mission Trip, where students cleaned up the entire Casas por Cristo campus, built furniture for their new building, helped set up the garage sale and packed hundreds of crates to be used for over a year in various Latin American countries for those in need of housing.
As if that weren't enough, Brandon is also a tutor with GAC and Do Dream Tutors. He is involved with peer tutoring all levels of mathematics and chemistry for GAC students and middle school refugee students.
His personal goals include expanding the idea of Student Medics to be far-reaching, providing students all over the country with opportunities to get involved in the medical sphere before they enter college. He also hopes to further promote classical music in our modern society.
On a grander scale, Brandon dreams to become a recognized doctor who will positively impact many people throughout his career.
Danielle Kelly, College Freshman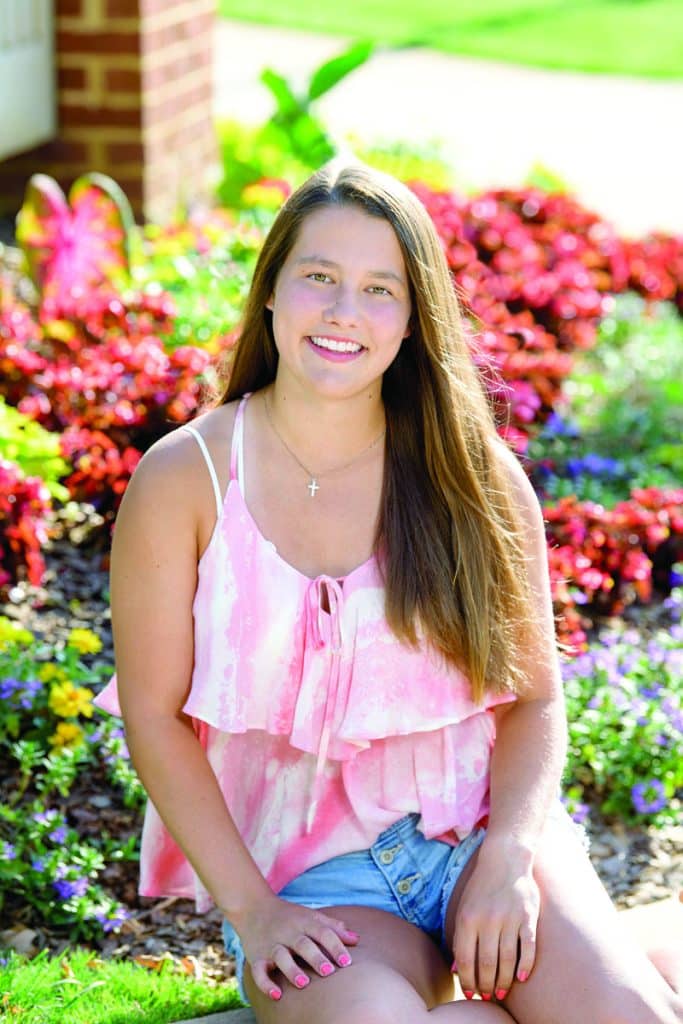 A Wesleyan School graduate and now a freshman at Georgia Tech, Danielle has accomplished many great achievements in her young life. Most notably, she came up with the idea for a non-profit organization called the Let's Do Better Movement.
Her idea was based on the simple belief that when it comes to these difficult and important subjects, we all can do better. Instead of focusing on flaws of others (real or perceived), she wondered why young adults couldn't look at their own behaviors and figure out what they personally can do better to help others.
Danielle envisioned setting up chapters of the Let's Do Better Movement at high schools and on college campuses to teach her peers, those she calls the next generation of leaders, on how to address the subjects of social justice and equality using the simple tools of Love and Education.
She and her sister Emily pitched the idea to Wesleyan's headmaster, one thing led to another, and law firm Alston & Bird came to be so enamored with the concept that they agreed to do all the legal work associated with establishing a non-profit on a pro-bono basis.
Today the Let's Do Better Movement is a fully operating non-profit organization in three states: Georgia, Delaware and California. Danielle is the youngest member of the Board of Directors, leading and participating in discussions with adult business leaders, attorneys and professors.
Danielle currently studies at Georgia Tech's School of Business. She has not yet decided on a specific major, but she is instead taking in everything to see what suit her best.
Learn more about the mission of the Let's Do Better Movement at hashtagletsdobetter.com.
Fran Procaccini, 17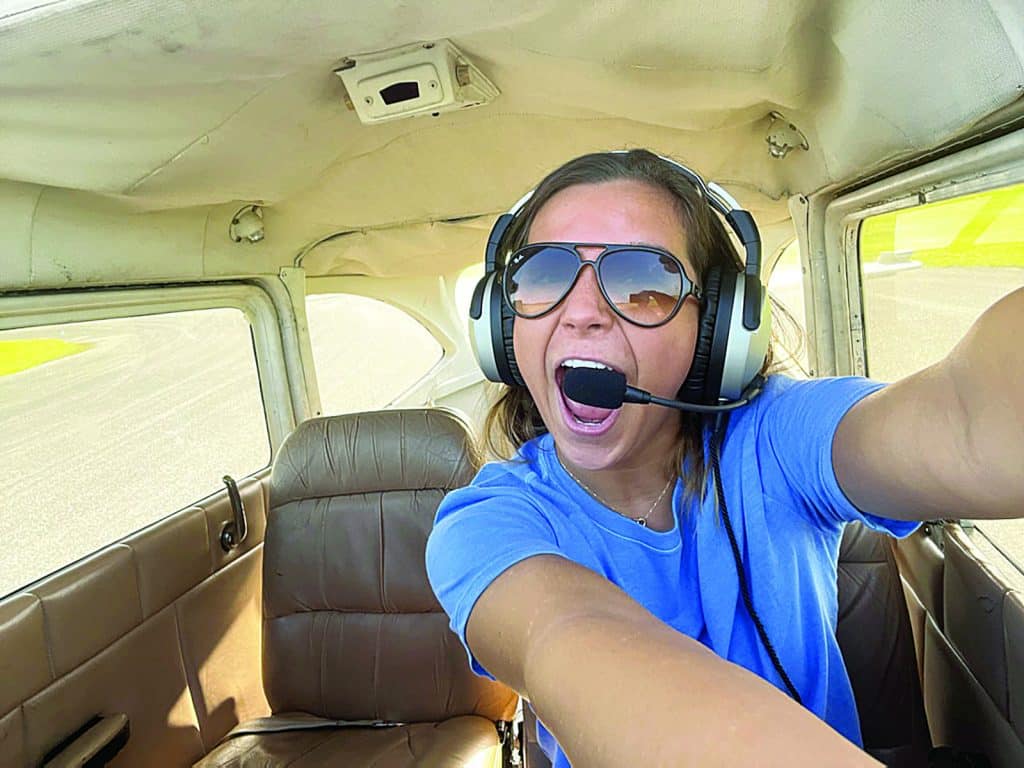 Fran has accomplished much as a young person, enough to make adults jealous. She recently graduated from Blessed Trinity with a 4.0 equivalent GPA while lettering in four sports — Soccer, Flag Football, Swimming and Track Relay Team. She is a decorated student-athlete, placing as a semi-finalist in Soccer, a quarterfinalist and MVP for Flag Football and placing third at State Finals in 4x200m relays for the Track Relay team to become part of the current school record holding team.
To stay motivated, Fran has some tricks up her sleeve. She said she likes "…having things to do. I like having a sense of accomplishment to keep me motivated, even though it requires time, energy and effort. I love the grind! Sometimes you have to hate doing something so much you like it."
This girl is destined to go to great heights in her lifetime. In fact, she obtained her private pilot's license over the summer. Her dream is to one day become a commercial airline pilot.
Fran is currently traveling with her dad, Michael Procaccini, during her gap semester to expand her horizons with European travel, and she will begin her college studies soon after. She has expressed a desire to be able to say she has "friends from all over."
Henry Sapough, College Freshman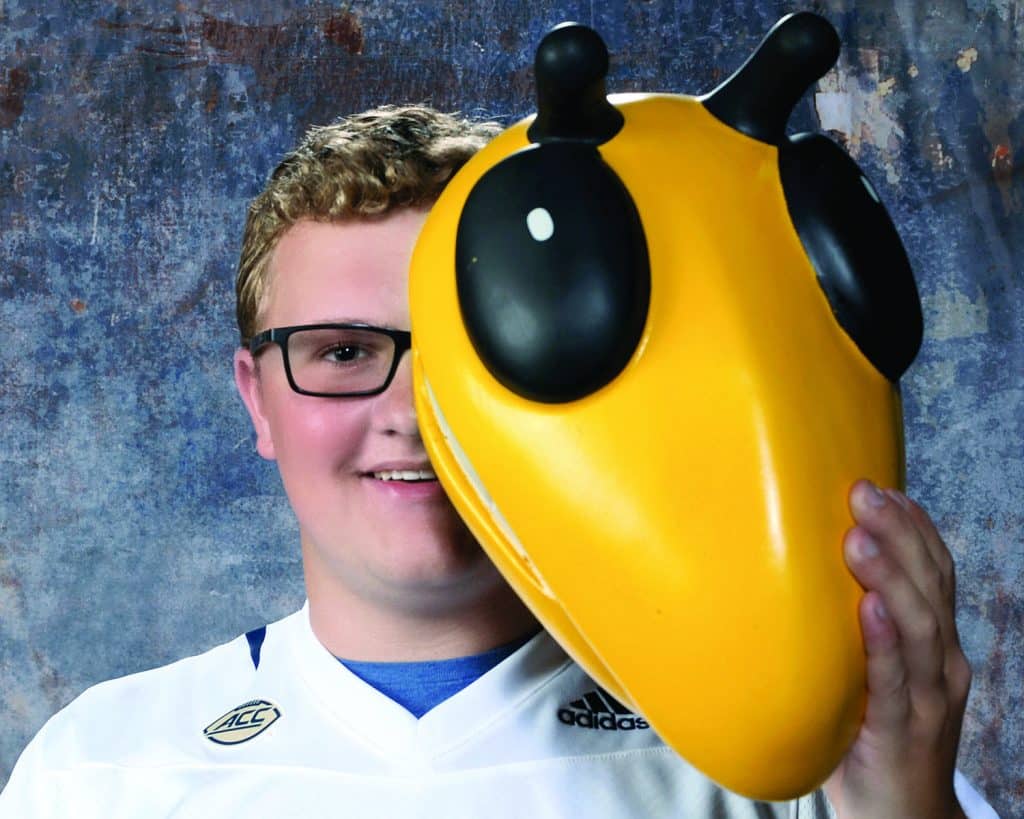 Henry, an alum of Norcross High School (NHS), is currently in his first year at Georgia Tech. He earned an International Baccalaureate diploma while at Norcross, excelling not only in his academics but also as a student athlete competing in three sports: Tennis, the Swim and Dive Team, and Water Polo.
Additionally, Henry marched for four years with the Blue Devil Marching band, serving as section leader his junior and senior years. He played in various Norcross concert bands and starred as Danny Zucko in the NHS spring rendition of Grease.
He was a proud member of Troop 525 and has been given the honor of Eagle Scout. Henry also made time to volunteer regularly at Neighborhood Cooperative Ministries throughout high school.
During the summers, Henry coaches the Peachtree Corners Waverunners, a summer league team that swims at Peachtree Corners Swim and Racquet. "Henry loves nothing more than seeing his young swimmers make it across the pool for the first time and seeing his older swimmers break a team record," said Jessica Sapough, Henry's mom.
Henry is currently majoring in mechanical engineering at Georgia Tech, and is learning to balance fun and studies in a college setting. Henry plays baritone in the Georgia Tech Yellow Jacket Marching Band, swims on the club swim team, practices with the water polo team and is on a couple of co-rec teams.
"I am enthusiastic, and I keep myself and those around me motivated by showing confidence in both my abilities and theirs so that others can see that they have similar abilities," Henry said. "Throughout my life, I have been taught by those around me that through any situation, thick and thin, hard work will help me achieve the outcome I want."
Holden Thomas, 12th grade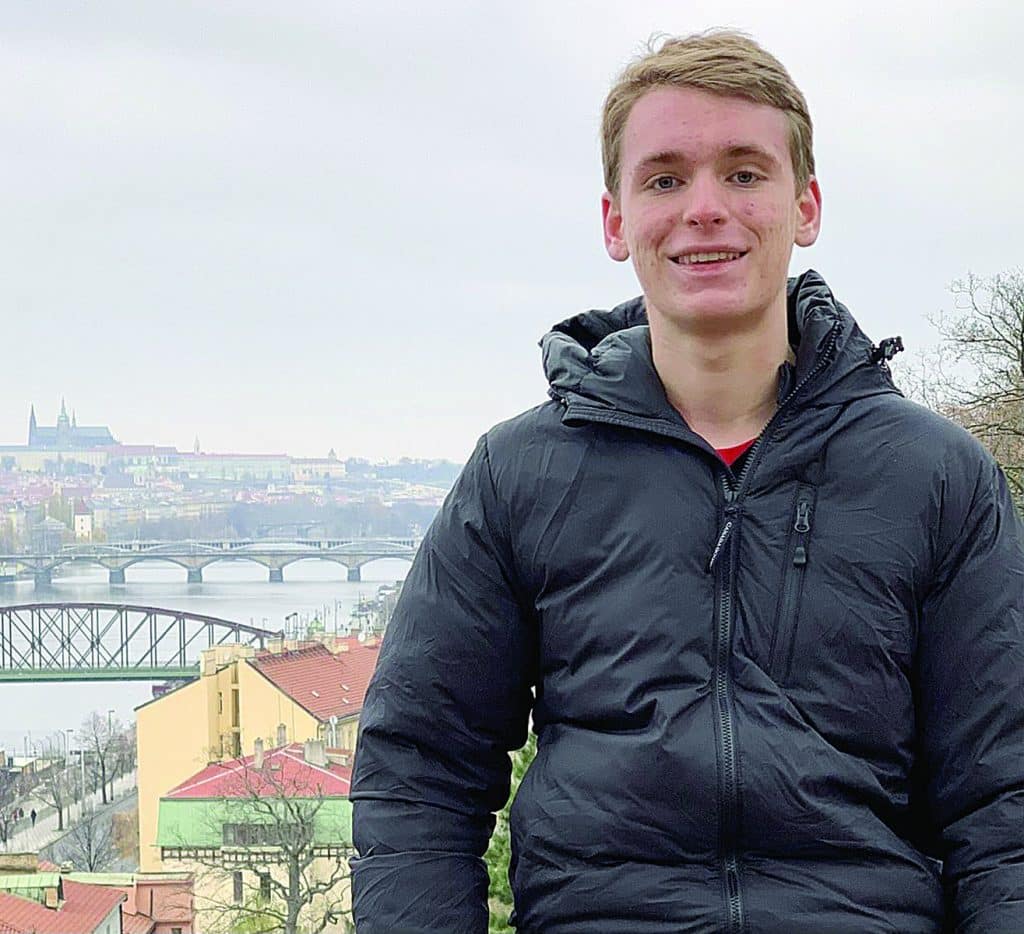 As the son of an educator, it makes sense that Holden takes his school career at Norcross High School seriously. He is gifted academically, with a 4.0 GPA and as a National Merit Scholar Semifinalist to boot, but he makes time for enriching extracurriculars as well.
Holden is the concertmaster for the Norcross High School Orchestra, 2021 section leader for the Gwinnett County Youth Symphony and a three-year member of Gwinnett County Honors and Metropolitan Youth Symphony Orchestras.
He works with middle school orchestra students and leads high school tutoring workshops for students requiring help with standardized tests.
"He is friendly and accepting to all and will be one of those people who change the world for the better," said Benjamin Rezaeinia, Holden's teacher and nominator.
Holden also loves the freedom of flying and will complete his flight training to receive his pilot's license in early 2023. Lastly, he has been a participant of the mock trial program.
Conversational in French and Spanish, Holden mentioned his affinity for travel, so hopefully he will utilize those language skills in the near future.
"Whether domestic or international, I love the chance to visit different places, meet different people and have different experiences," he said.
After college, Holden hopes to harness his passion and knowledge of technology and the law to help connect people with needed legal resources.
Jose Miguel Hernandez Nunez, 12th Grade
Jose Miguel Hernandez Nunez, known as Miguel to his friends, serves as an example of perseverance to his peers. Miguel is a senior at Paul Duke STEM High School, setting his sights on hopefully getting into Georgia Tech and then continuing his education with a Master's in Computer Science.
Miguel has come a long way since first emigrating to the United States from El Salvador in the eighth grade. He found his way in his new home while learning the English language at the same time.
Yet Miguel didn't let those challenges hold him back from success. He used Python code to remix a song for an Amazon competition and placed in the top 10 for the state of Georgia. Since then, Miguel has helped captain a team of Spanish-speaking students for CyberPatriot competitions, placed ninth in a TSA competition and doubled up in math for one school year so that he could take AP Calculus.
Miguel also gives back to the community by spending his free time volunteering at the Norcross Library and his school's technology department.
"The best advice that I could give to other kids is that even when things get difficult and when they fall or fail in something, instead of giving up they should continue their race for their life," said Miguel.
Joshua Farley, 12th Grade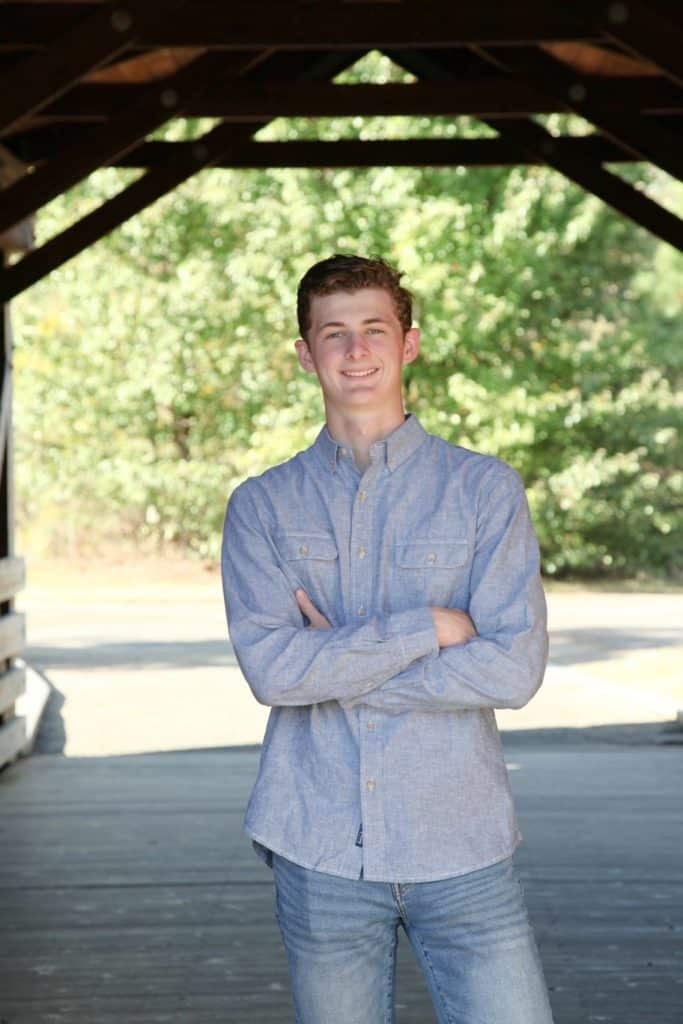 Paul Duke STEM High School student and Eagle Scout Joshua Farley claims to have a deep enjoyment of making things, which is a good thing since he appears to be a rather adept and creative maker. He earned his Eagle Scout when he was 13, building a shelving unit for FurKids rescue to organize and store extra dog crates.
At age 17, he was the Troop 525 Senior Patrol Leader, in charge of over 60 scouts, ages 12 to 17, on weekly meetings and monthly campouts.
Joshua has been involved in multiple school clubs over the course of his high school career, including the rock-climbing club, intramural basketball, the Norcross Water Polo Team, Drone club and Cyber Patriots. He took blacksmithing classes and now has his own forge at home.
Outside of school, Joshua runs the lights and sound for "Collide," the children's service at Peachtree Corners Baptist Church each Sunday. He also became an Amateur Radio Operator, earning his HAM radio license, and he is a member of the North Fulton Amateur Radio Club. He recently built his own antenna.
Joshua works part-time at Chick-Fil-A and is participating in a work-study program at Paul Duke that has him working at a metal fabrication shop.
Ever one to blaze a new trail, Joshua's dreams for the future sound particularly fun and meaningful.
"After graduating from high school, I am interested in pursuing a career around welding. I am not sure yet if that includes trade school or college. I am even looking at what it takes to become a commercial/saturation diver, which involves underwater welding," said Joshua.
Kyra Andrews, 12th Grade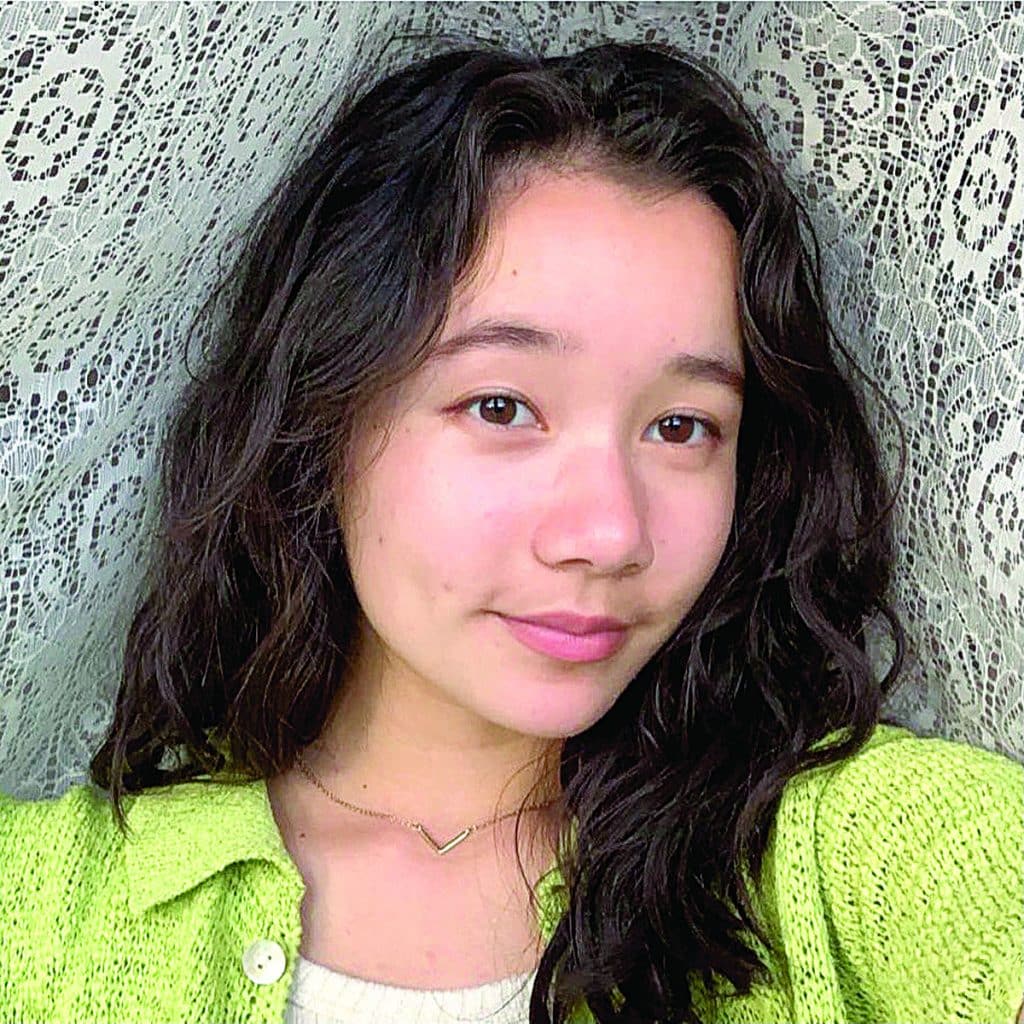 Kyra is a Norcross High School student who always seems to be in motion. Kyra is an exceptional cross-country and track runner. She attended the Governor's Honor program over the summer for her interest and skill in music, as she plays the flute and is a band leader.
She is an AP/IB student with a GPA over 4.0. Kyra is also a member of the Student Council and a leader in the community and in her school.
"What really helps me to stay disciplined when it gets difficult is my loved ones," Kyra said. "I'm extremely grateful to have such a supportive group of family and friends who have encouraged me on both the easy days and the hard, and they have really become a driving force in creating a positive place for comfort, vulnerability and growth."
No big surprise, she has absolutely no plans to slow things down any time soon.
"Over the next couple of years, I plan to attend college and continue studying towards a career in healthcare or medical research," Kyra added. "I have always been interested in medicine and wellness, and I can't see myself working in any other area.
"Additionally, now that I've finished a distance of 50 kilometers, my next goal in running is to complete a 50-mile ultra!" she said.
Mary Margaret Woods, 12th Grade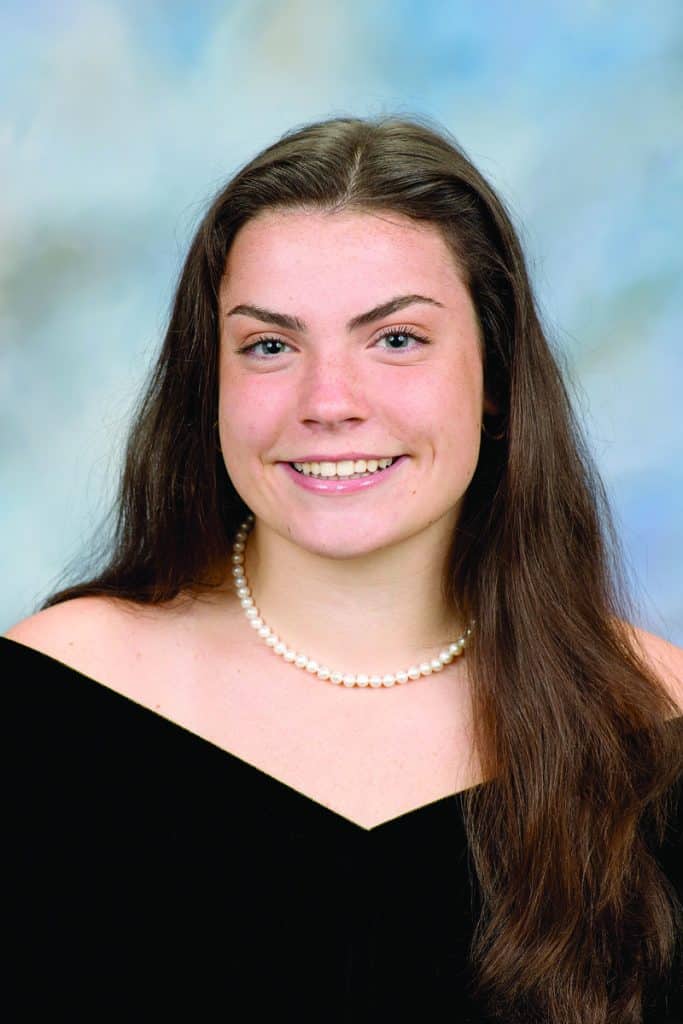 As a Wesleyan School student, Mary Margaret keeps active in her school and in the community. She spends her summers coaching young children in swimming.
Mary Margaret also serves in a variety of capacities on campus at Wesleyan, including the Let's Do Better Movement and Chapel band. She is a member of Wesleyan's Varsity Swim Team and the Lacrosse team, and she received the Service Award by the middle school faculty in the 8th grade.
Proud to come from "a legacy of strong women," Mary Margaret is inspired by her grandmother Rosemary because her grandmother earned a bachelor's and a master's degree in Mathematics while also raising a family. Rosemary also battled cancer on three separate occasions, exemplifying the courage and determination that Mary Margaret hopes to carry into her own life story.
Faith is a major part of Mary Margaret's story and identity, as well.
"Every Sunday I sing at the 5 p.m. Teen Mass. I love it because I have established a firm community within my church, and I get to use my gift of singing to worship the Lord," Mary Margaret said. "I also lead bi-weekly small groups as a Core Leader at my church to help 9th and 10th graders in their confirmation process. I love it because I not only help them in their faith, but it also helps me solidify my journey."
As Mary Margaret looks at what might come next after high school, she knows she has her community cheering her on.
Maya Ballerstedt, Recently Graduated Senior
Maya has a creative, artistic mind and developed her talents and determination while attending Norcross High School (NHS). She recently completed her Gold Award project for Girl Scouts, which centered around promoting diversity in K-5 art education.
In the research phase of the project, Maya learned from speaking with 10 elementary art teachers that there is a lack of diversity in their art curriculums, despite an increasingly diverse student body. In hopes of working to begin to address this issue, Maya developed K-5 art education lessons focusing on people of color, which teachers can incorporate into their current curriculum.
Her age-appropriate lessons include backgrounds of the artists, samples of their work, fun creative activities, discussion questions and more.
Currently, more than 150 students have completed lessons with six elementary teachers using or planning to use the lessons. The National Art Honor Society at Norcross is now running the program for Maya.
Maya noted that she is incredibly grateful for the support of her advisor Michelle Hudson-Honda and her IB Art teacher, Ms. Colleen Nikoupour.
In addition to her Gold Award, Maya won the AJC Cup award for NHS, was selected as a Gwinnett Student Leadership Team (GSLT) representative, played four years of Varsity Volleyball and received her IB Diploma, along with other graduation honors.
Rawa Esrawee, 12th Grade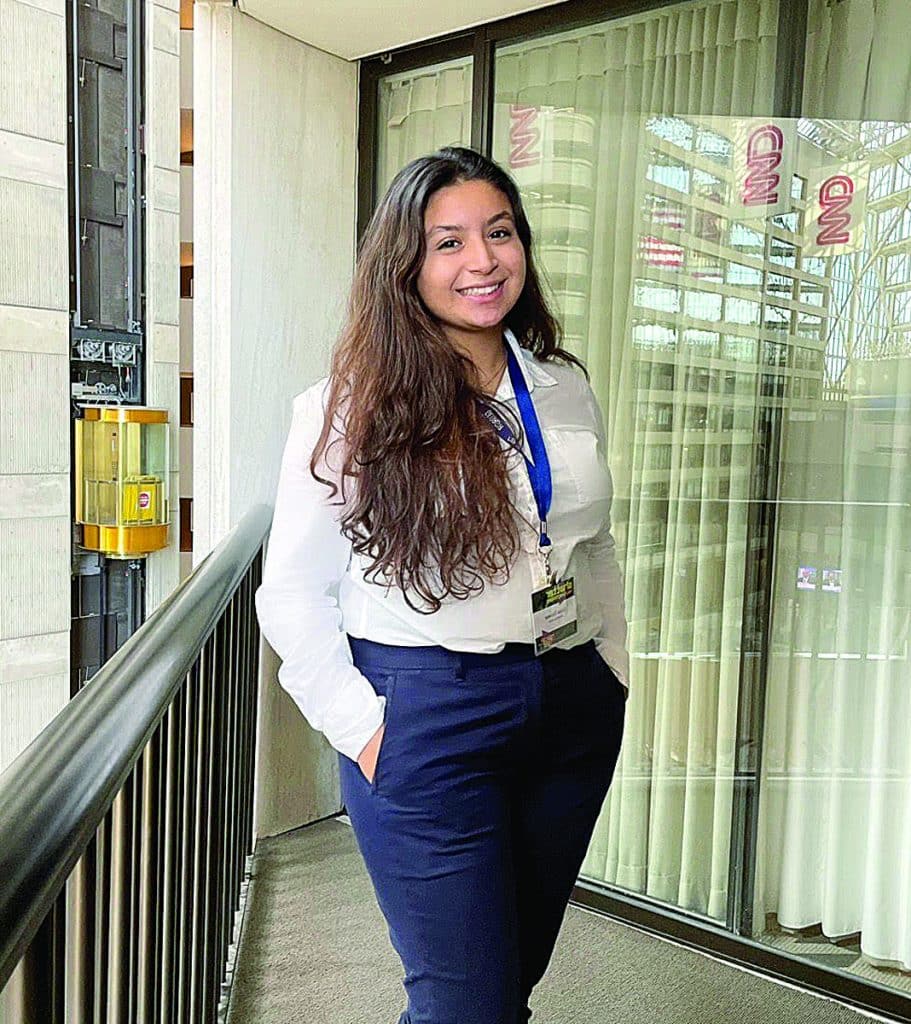 Rawa is a busy Duluth High School student who is active in a number of student organizations. She has held executive offices in the Muslim Student Association, GirlUP! Club and Future Health Professionals (HOSA). She is also an active member of the Student Council and the National Honors Society.
In addition, Rama was chosen to be a part of a selective group of high school students in the U.S. that comprise the Gwinnett Student Leadership Team (GSLT). Rama also has worked closely with an organization called CareerBump that helps low-income, first-generation women grow in their career skills.
Rama has recently founded a new organization that directly impacts the Gwinnett community called Leasion. In her own words, "Leasion is an organization that provides underrepresented and underprivileged groups with vital leadership lessons at no cost."
"I have enjoyed watching Rama grow into the wonderful, capable and promising young woman that she is today," said Kelly Lamelas, Rama's teacher and nominator. "Rama is someone that I believe embodies the spirit of all Gwinnett County has to offer."
Rama admitted that staying motivated is difficult, "but I find that keeping my end goals in mind helps me to focus on my purpose and effectively fulfill my responsibilities," she said.
Reagan Maxwell, 11th Grade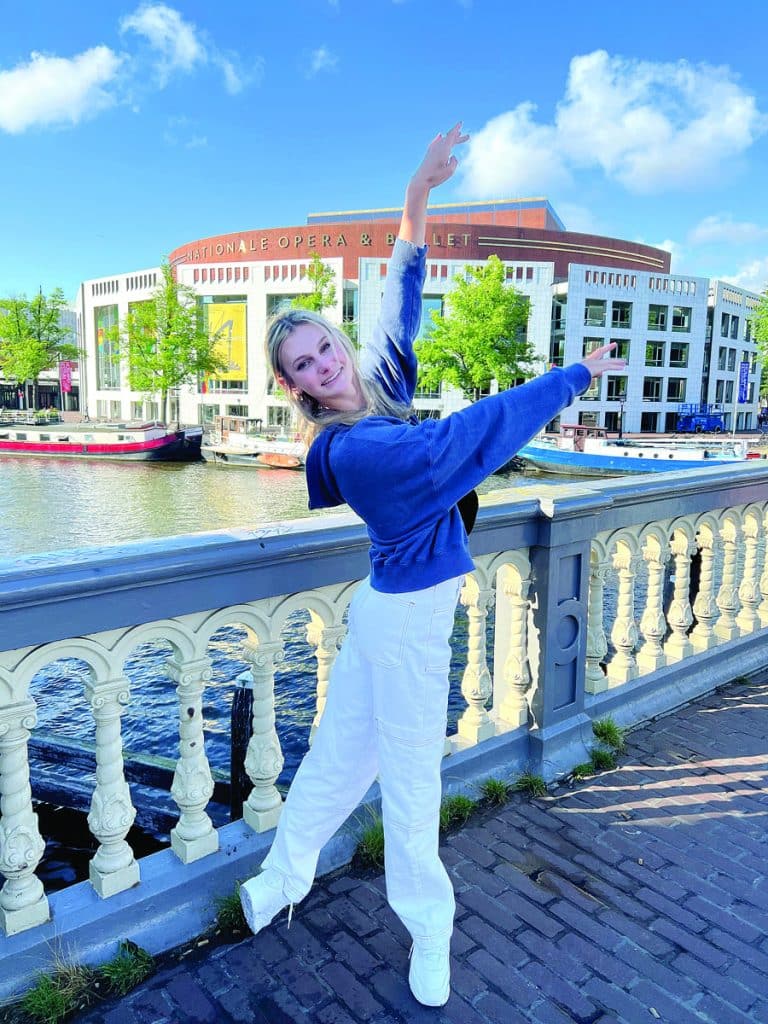 Reagan is an active 11th grader at the Wesleyan School who maintains over a 4.0 GPA, taking several AP and Honors courses. Whether it be academics, school activities, or the arts, Reagan leads by example and takes pride in always pouring her heart and soul into her commitments.
When it comes to the arts, Reagan dances over 20 hours a week of classical and contemporary ballet with Terminus Ballet School's Professional Training Program. Because she has trained for over 12 years, she has been able to dance at Boston Ballet and the Dutch National Ballet in Amsterdam.
These local and international opportunities allowed Reagan to dance with a diverse company of dancers which fueled her passion to serve children by introducing ballet to them and showing them another way to express themselves.
In her spare time, she is a Varsity Basketball Cheerleader and a Governor's Honors Program nominee in Chemistry.
"Within the next 12-18 months, I want to make my local community even better by launching an after school introductory ballet class targeted to elementary school kids so that they can experience the joy of dance," said Reagan.
While I see this program starting locally, I can see it expanding throughout all of Gwinnett County and maybe even throughout Georgia! My longer-term goals include pursuing an engineering degree and then going into medicine so that I can help," she said.
Rida Hoque, 12th Grade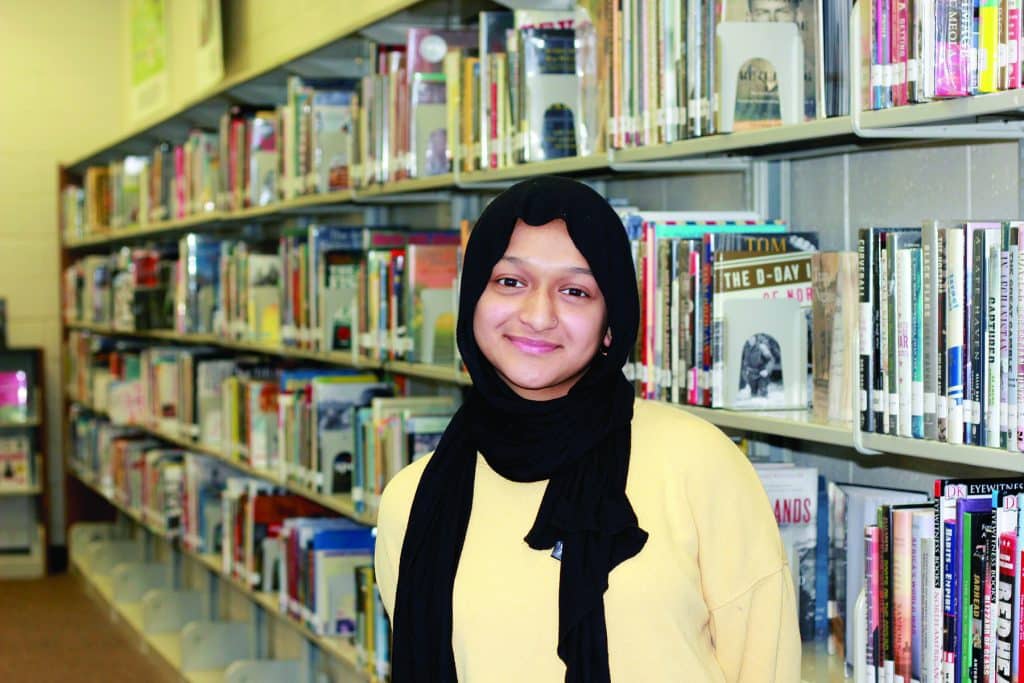 Rida's four years at Norcross High School have been busy, that's for sure. Inside the school, she holds several leadership positions, including President of Future Business Leaders of America (where she is a three-time regional contest winner), President of the Muslim Student Association and Vice President of Health Occupations Services Association, a club designed for students interested in future careers in the healthcare profession.
She is also a Varsity Lacrosse team member.
Outside of school, Rida serves her local community as Regional Chair for Muslim Youth of North America, Camp Committee Director (for kids 12 to 19) for Muslim Youth of North America and a Youth Ambassador for the Georgia Muslim Voter Project.
She assists in canvassing for the Georgia Muslim Voter Project, as well as serving as an organizer and teacher at her Mosque's Sunday School. Finally, she is a member of ICNA RELIEF and volunteers in the Feed the Hungry Program. Rida is getting a jumpstart on her career and is currently working as a Hospice Provider and a certified Nursing Assistant.
Sha'Kwan McKnight, 12th Grade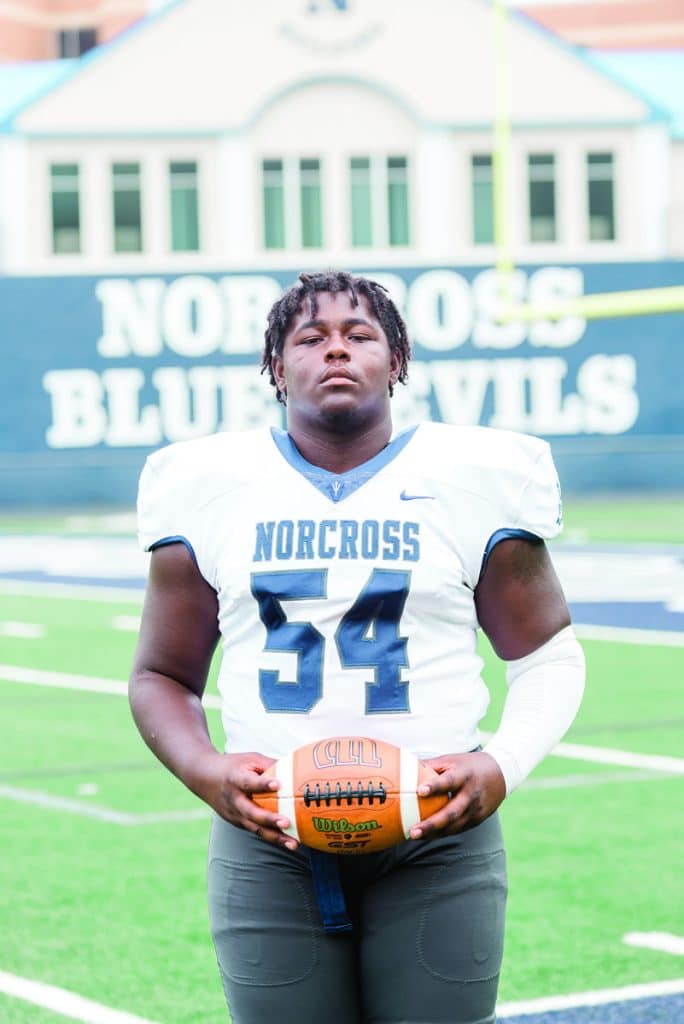 As a student athlete at Norcross High School, Sha'Kwan knows the importance of discipline.
"I am the oldest of three, therefore my whole life I've had someone watching me. I want my little siblings to grow and excel at their talents just as I have. Therefore, I always have to be an example for them and make my mother proud," said Sha'Kwan.
He is ranked Top 5 in Georgia at his position in football. He is also a two-time region champ in wrestling, not to mention an excellent student. Sha'Kwan has received several offers to play football in college at institutions like Morehouse and Reinhardt.
He gives back to his community by volunteering in several organizations, like the Peachtree Elementary Reading Program. He has pushed himself to take on other challenges, such as working as a camera assistant in a movie, as a graphic designer and even getting a children's book published.
Sha'Kwan has exciting future plans, "to major in Graphics and Digital Media, earning a degree in only four years."
But even as his dreams of gridiron glory and collegiate studies grow, he keeps his eye on what is most important.
"I am very family oriented," Sha'Kwan said. "I believe that your support system is a huge part in determining your future. My family is very important to me, and always will be."
Sophia Nguyen, 12th Grade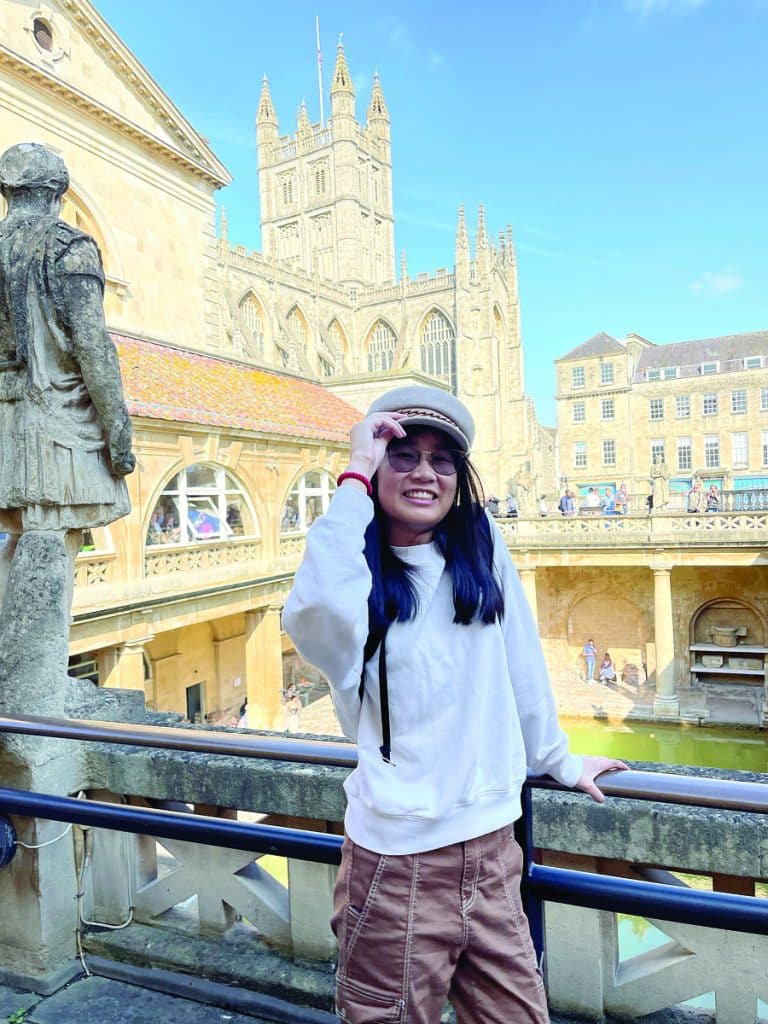 Sophia is a service-minded student at Greater Atlanta Christian School (GAC), lending her time and talents to the Southeastern Brain Tumor Foundation, Books for Africa and Feed My Starving Children, as well as tutoring ESL students at Corners Outreach and GAC's Peer Tutoring Program as an English tutor for Middle and High School students.
She is intrigued by the intricacies of language and knows a good portion of a number of languages, including English, Spanish, German and even a little Welsh. She enjoys learning about other cultures through their native tongues.
Sophia, in fact, has many varied interests, including a deep love for history and the arts, and "a genuine concern for political science and international law." In the near future, she hopes "to bolster the school's literary magazine so that others can share similar writing passions."
On a personal note, Sophia is trying her hand at game design and hopes to fully finish a game this year.
"As I am, likewise, passionate in the visual arts, the construction of the characters in the game is both through words (dialogue, personalities, worldbuilding) and through designing (clothes, physical build, etc.)," said Sophia.
Will Tucker, 12th Grade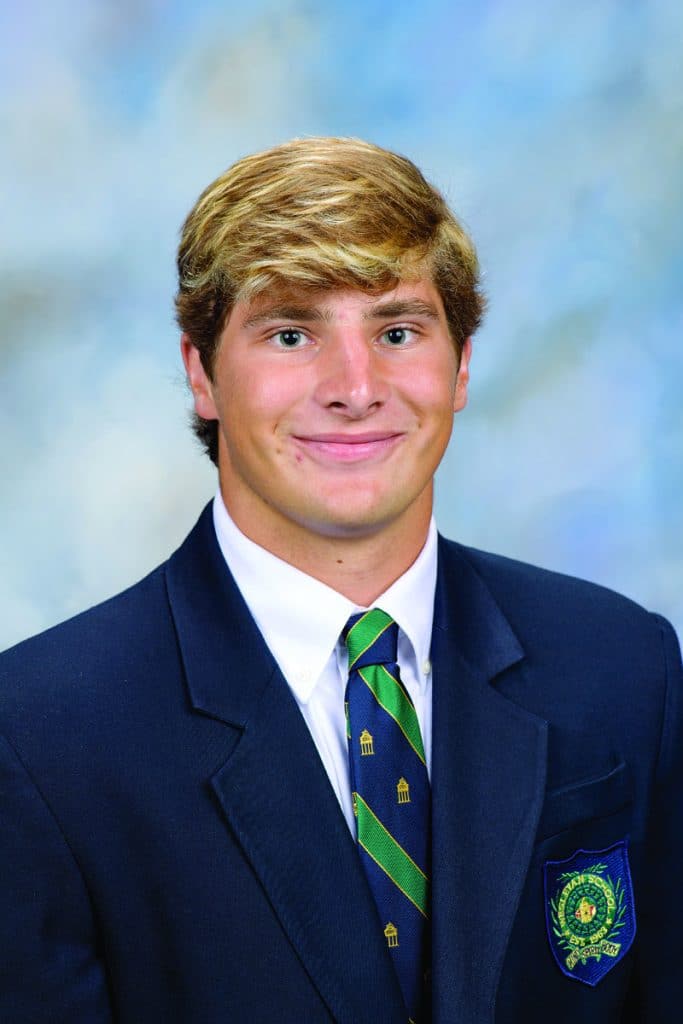 Will Tucker is well-known throughout the halls of Wesleyan School. He is a member of Wesleyan's Varsity Football team and Varsity Baseball team. Additionally, he is involved in the Young Men's Service League and plays travel baseball.
But there is more to Will than sports. He also loves reading, alternating between fictional and non-fictional works as the mood strikes him.
Will has some simple advice for his peers to help them succeed. "I would tell other kids to be present in the current moment. There are so many things going on in life, and if you let yourself, you will get overwhelmed. However, you should find importance in the present moment, and brick by brick, you will achieve your goals," said Will.
The future looks bright for Will, and we wish him the best of luck.
"I plan to go to college and pursue a degree in Accounting," he said. "After college, I want to become a successful businessman who stays active in the community."