Featured image- Carol Gaffey, Gena Spears, Sarah Gaut, Adi Berrigan, Joanie Guthrie, Lynn Kuhn
The Assistance League of Atlanta supports local children with various programs. Photos by George Hunter.
Some charities tug at your heart. The little-known, women-led Assistance League of Atlanta (ALA), based in Peachtree Corners, will do just that once you know a little more about them.
Through eight different programs, ALA volunteers address the needs of low-income children lacking proper school clothing, displaced families living in shelters, cars or nearby motels, as well as indigent new mothers, children traumatized by life's cruelest situations, patients recovering from devastating injuries and promising students who lack the resources to pursue higher education.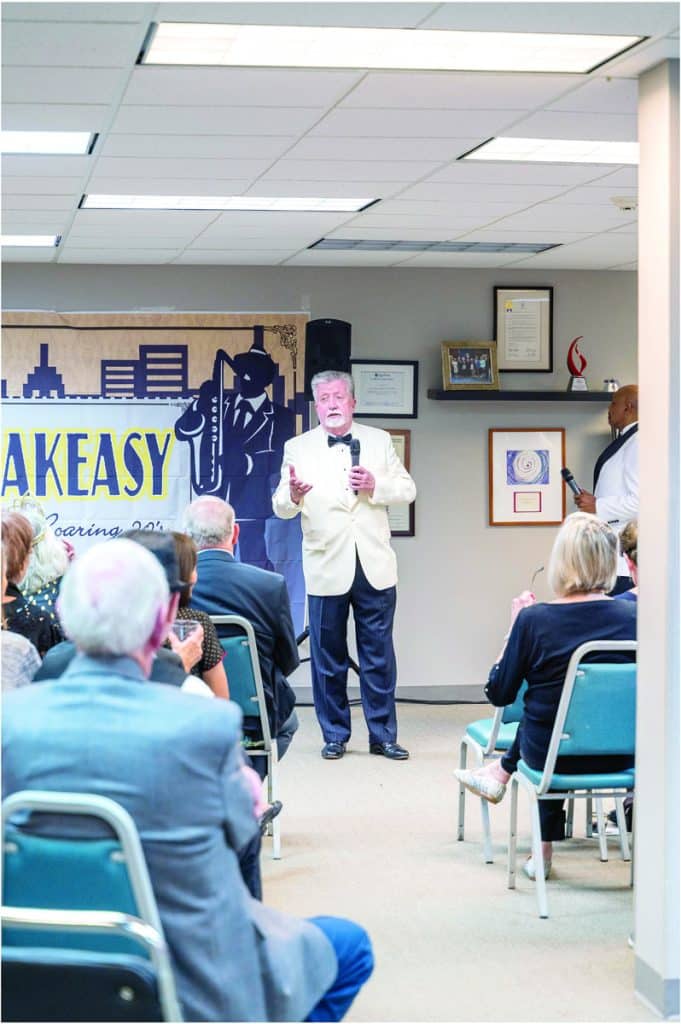 Comforting and feeding children
Bears for Children provides new, child-safe cuddly teddy bears to comfort frightened children during crisis situations and hospital stays.
According to city liaison and special projects volunteer Jim Gaffey, "We make sure first responders and children's hospitals have enough bears to give to a child who is coming into one of those situations from some form of trauma — either an accident, a stay at Children's Healthcare of Atlanta or in fact a fire, drug raid or an abusive situation."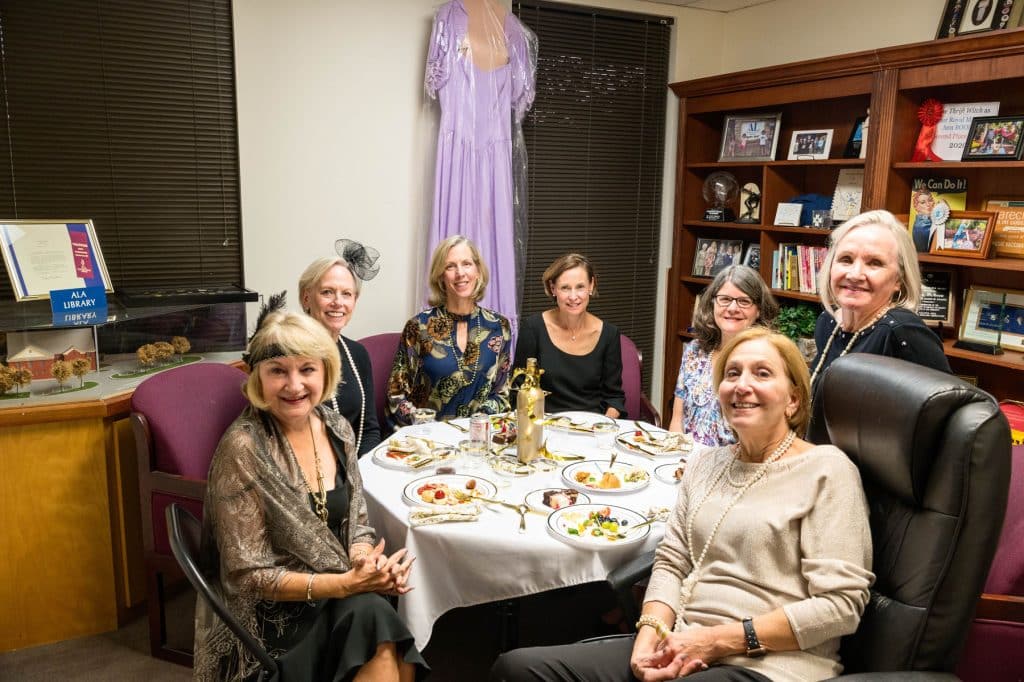 During the most recent fiscal year ending May 31, 2022, ALA comforted 1,920 traumatized children through area hospitals and emergency services with teddy bears.
ALA works closely with three school systems: Fulton County Public Schools, Dekalb County Public Schools and Atlanta Public Schools. ALA volunteers coordinate with social workers within the schools to help address the needs of students and families who are struggling.
Through Backpack Buddies, ALA provides food for students who might otherwise lack meals over the weekend. Children who have been identified at risk take home a backpack full of healthy meals and snacks from school on Friday so they can return to the classroom on Monday fed and ready to learn.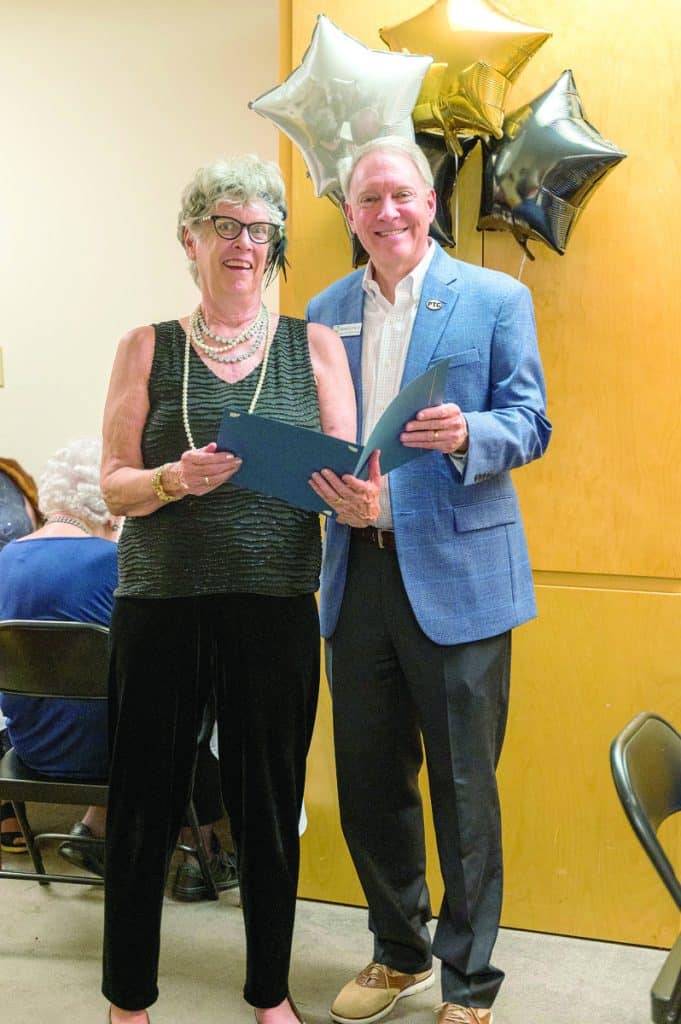 During the 2021-2022 school year, Assistance League provided 50 bags of food each week to Dresden Elementary in DeKalb County. The program continues to grow each year.
From food assistance to clothing
One of the programs ALA is most proud of is Operation School Bell. From ALA's Philanthropic Center at 6264 Crooked Creek Road in Peachtree Corners, volunteers led by Bette Swilley and Brenda McDonald package individual boxes of clothing for children who might not otherwise have what they need to attend school.
By carefully coordinating with school social workers, a child will receive exactly what they need for one week of school in the correct size.
If a child's school requires a uniform, ALA purchases the shirts and pants they need, plus extra clothing to wear outside the classroom. A typical box might include two pairs of pants, t-shirts, jeans, a collared shirt and nice pants, four short sleeve polo shirts, a six-pack of underwear and six-pack of socks, jacket, hat, gloves, shoes and a hygiene kit.
If the child is homeless, they will receive additional clothing.
The numbers are staggering. Last year, Operation School Bell provided a week's worth of clothing to about 5,000 children. But through their painstaking partnership with the school systems, a total of 13,000 students a year receive some kind of support. Some students just need a winter coat, a school uniform shirt or shoes.
According to Swilley and McDonald, 30% of the children ALA assists each year are from homeless families.
"There is an expression we've picked up from the social workers… Zipper Kids," said Gaffey. "The Zipper Kid does not want to take off their little jacket or sweater because their classmates will see that they're wearing the same clothes every day."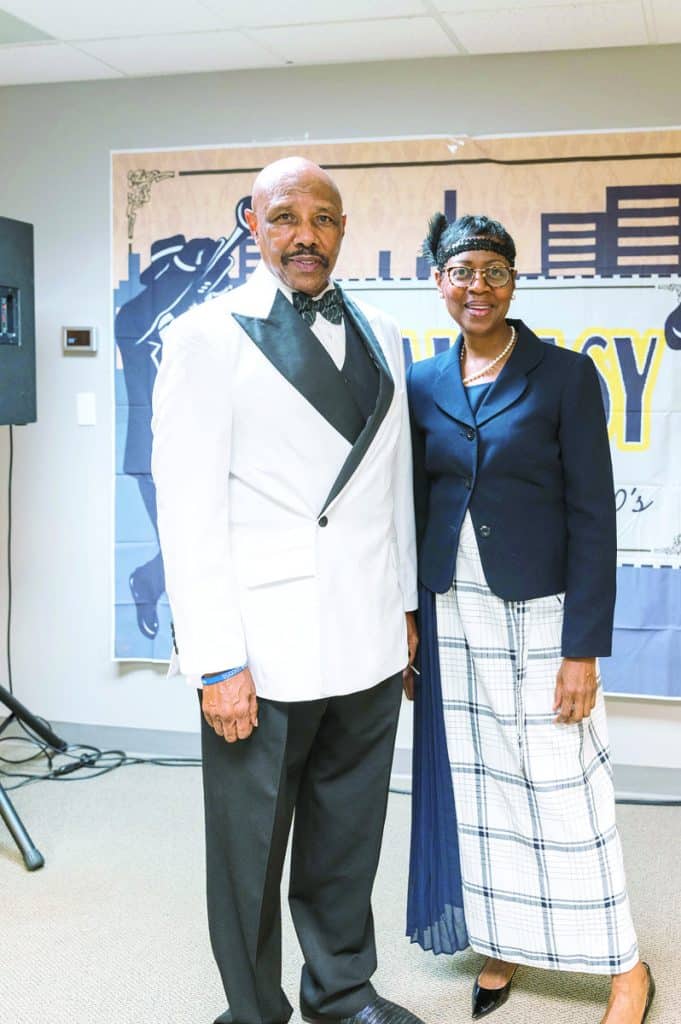 The situations range in severity. "We have all kinds of situations that are extremely sad, "said McDonald.
"We had children who were evicted and had their clothes stolen off of their front yard," lamented Swilley. "Their clothes were put on the street. They came home from school and all they had was what was on their backs."
An organization with a long history
ALA is one of 120 chapters of the Assistance League, which was officially founded in 1935. But the nonprofit dates back to the mid-1890s where it took root in southern California.
It expanded after the 1906 San Francisco earthquake to help the thousands who lost everything, all led by two women, Anne Banning and Ada Edwards Laughlin. They are credited with helping establish the nonprofit model used by many organizations today.
A small group of women in the Atlanta area learned about the organization and its mission to help people in need in 1982. In 1987, the small, but determined group became the 74th chapter of the National Assistance League.
ALA's approximately 260 volunteers, most of whom are retired or semi-retired, celebrated their 40th anniversary recently with a Roaring '20s-style Speakeasy event at the Philanthropic Center in Peachtree Corners. Entertainment and food were donated.
The organization remains dominated by women, but as Gaffey notes, there are about 10 men who do the heavy lifting and make some of the deliveries.
Swilley and McDonald have been volunteering with ALA for around 11 years, bringing their backgrounds in education and technology to the organization. They keep meticulous records, not only of how many children are being helped and what they've received, but of the vendors who work hand-in-hand with the organization to provide clothing at wholesale prices.
"When I retired from teaching in '09, I thought I would become a substitute and drive to Gwinnett and substitute teach," said McDonald. "Several women in my neighborhood were members of the Assistance League and once I saw what they did, I realized that was a way I could serve children."
Swilley notes that, as a retiree, "…I don't sit at home real well. For me, I think volunteers always look for a purpose and nothing — nothing — touched my heart like serving children."
They give credit back to one of ALA's founding members, Lucy Smith, who frequently used a quote attributed to Muhammad Ali to inspire, "The service you do for others is the rent you pay for your room here on earth."
How to help
ALA funds their programs with donations, grants and proceeds generated through their Attic Treasures Thrift Shop at 3534 Broad St. in Chamblee.
Volunteers, monetary gifts and donations to the thrift shop are always needed.
Get details at assistanceleague.org/atlanta/.
Or reach out to ALA Board President Janis Miller at president@assistanceleagueatl.org or 770-458-2038.