By Kathy Dean.
The end of the year is full of celebration, but the holidays are also a time for reflection and giving back. Southwest Gwinnett area churches, city and county governments, community organizations and businesses have set up a variety of events that provide opportunities to connect with the season and each other.
Giving thanks and giving back
The month of November is about remembrance and thankfulness. Part of that is showing gratitude to the men and women who've served in the U.S. armed forces.
On Nov. 11, there will be two local ceremonies to honor military veterans. One is at Veterans Park in Norcross from 10-10:30 a.m., and the other is at Town Green in Peachtree Corners from 11 a.m.-12 p.m. See the calendars at norcrossga.net and peachtreecornersga.gov for details.
Oakland Cemetery, in downtown Atlanta, has a special tour, Veterans of Oakland, scheduled for 11 a.m.-12:30 p.m. on Nov. 11. Tickets are $12 for adults, and $6 for children (5-18) and seniors (65+). Go to oaklandcemetery.com for more info and tickets.
The Georgia Veterans Day Parade and Observance Ceremony will take place Nov. 12, 11 a.m.-3 p.m., at The Battery Atlanta, beside Truist Park in Atlanta. Additional info is at georgiaveteransday.org/parade.
Drop in at Duluth First United Methodist Church's "Bundle Up for Buffalo" Bake & Craft Sale on Nov. 13, 9:30-11 a.m. and 12-1:30 p.m. Delicious baked goods and homemade crafts will be available for sale, and proceeds go to Seneca Street UMC in Buffalo, N.Y. to help keep the heat on through the winter. Learn more at duluthumc.org.
One Heart Church in Norcross will provide fried turkeys for a Fall Family Turkey Fry on Nov. 13, 5-7 p.m. Admission is free, but families should plan to bring a side dish or dessert and RSVP by Nov. 9 to kassie@oneheartchurch.org. Additional info and more events are at oneheartchurch.org.
Here's a fun way to get together with friends and give back to others. On Nov. 19, Gwinnett County hosts It's the Thought that Counts at Shorty Howell Park in Duluth. Individuals, families and groups are invited to help assemble baskets for families in need. The GwinnettParks.com calendar has details.
Enjoy the holiday lights and make a food donation. During the Holiday Gift Away on Dec. 17, 6:30-8:30 p.m., everyone is invited to drive through Lucky Shoals Lane in Norcross to take in the festive lights and attractions. Donate a non-perishable food item for a local food bank, and the kids will receive a gift from the Good Neighbor Teen Club Elves. Admission is free for ages 5-17. Interested volunteers should visit VolunteerGwinnett.net. The calendar at GwinnettParks.com has more info.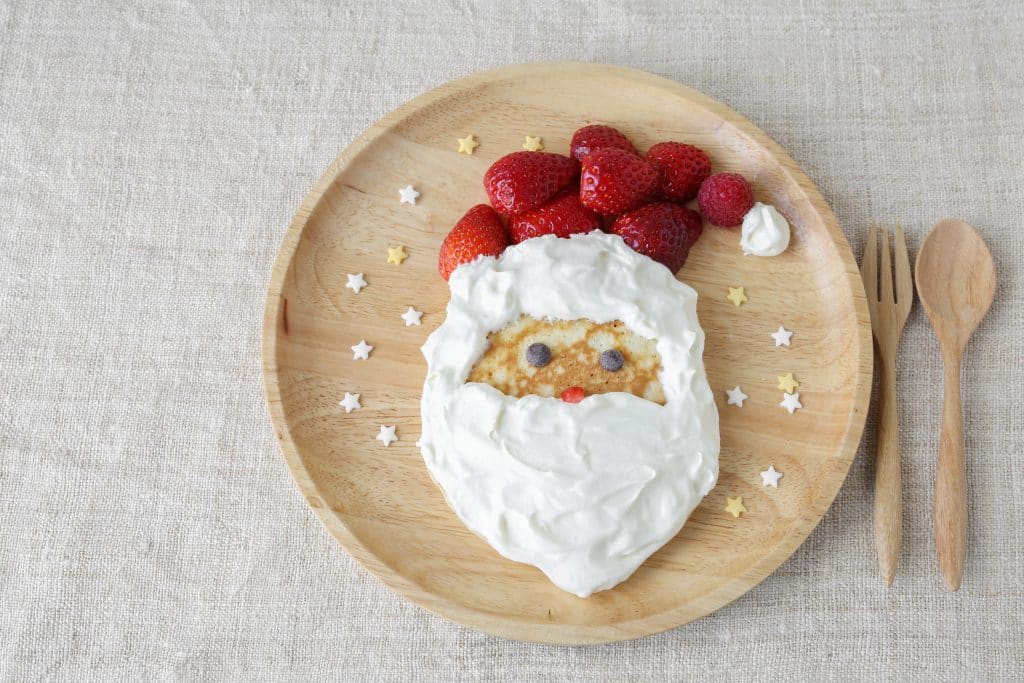 Holiday traditions
From a recreation of Bethlehem to hot cocoa and snowball fights, Southwest Gwinnett is home to all the traditional trappings of the holidays.
The annual Norcross Holiday Open House on Nov. 12 gives shoppers the opportunity to find gifts for everyone on their list. Downtown shops will be decorated and ready with door prizes, sales, new merchandise and refreshments. The norcrossga.net calendar has additional info, including merchant specials.
From Dec. 2 though Dec. 4, Historic Norcross Christmas Village streets will be filled with costumed characters, street vendors, face-painters, a petting zoo and holiday specials. It's old-fashioned fun for the whole family. The norcrossga.net calendar has more info.
What better way is there to warm up than Candy Canes and Cocoa? On Dec. 9, 7-9 p.m., Shorty Howell Park in Duluth will have games, crafts and a lighted Candy Cane trail around the pond. The evening is topped off with delicious cocoa and a family photo to go. For further info, visit GwinnettParks.com.
This year's annual Walk Through Bethlehem, presented by Simpsonwood UMC, runs Dec. 9-11 at Simpsonwood Park in Peachtree Corners. It's a free magical, candle-lit experience that immerses families in the village of Bethlehem at the time of Jesus' birth. In addition to the nativity scene, there are shops, live animals and characters that include shepherds, wise men, angels and Roman guards. Please bring canned food donations for Neighborhood Cooperative Ministry. Details are at simpsonwoodumc.org.
Mark your calendar for the Family Snow Day on the evening of Dec. 16 at Pinckneyville Park Community Recreation Center in Norcross. It's a fun winter event for the whole family, with games, contests, a hot chocolate/popcorn bar and a unique 'snow' ball fight. Admission is $6 per person, and everyone is encouraged to wear their favorite holiday pajamas. Go to the GwinnettParks.com calendar for more info.
The Gwinnett County Public Library will host a free Holiday Recipe Swap at the Peachtree Corners Branch on Dec. 17. Adults should plan to share their favorite holiday recipes and pick a new one to take home and try. The gwinnettpl.org has additional info.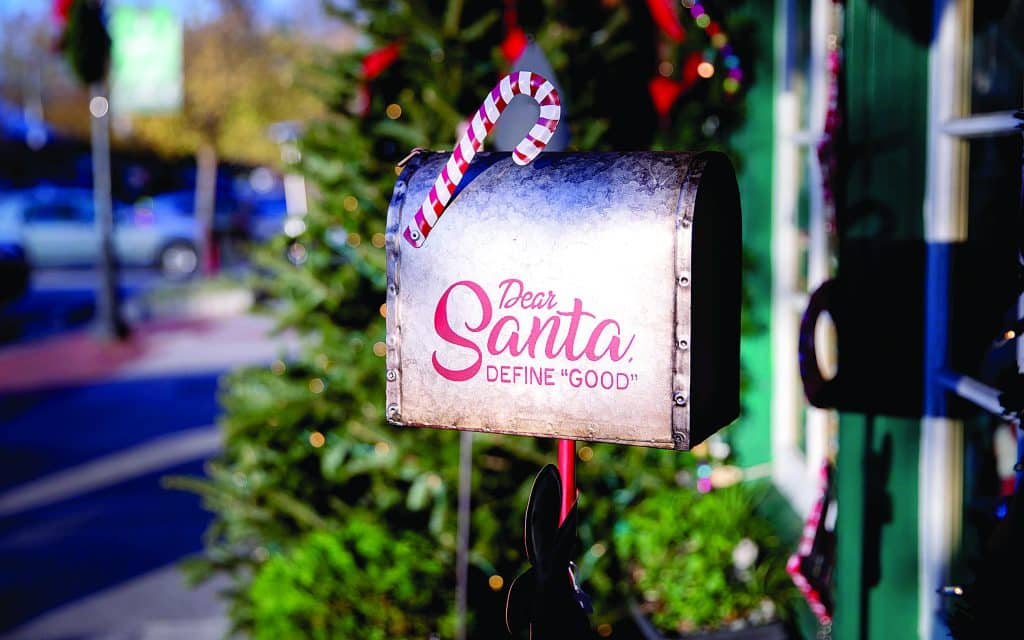 Turn on the lights!
It'll brighten your mood to see those holiday lights blazing. Check out the many events to light up Menorahs and Christmas trees that kick-off the festive season.
The Forum in Peachtree Corners will have Christmas action starting with a Tree Lighting event on Nov. 18, that includes carolers and a live DJ, face painting and crafts. Admission is free and details are on the Events page at theforumonpeachtree.com.
Peachtree Corners Town Green will shimmer during the Holiday Glow on Dec. 1, starting at 6 p.m. The free holiday event kicks off with a concert, holiday decorations and the lightings of a Menorah and Christmas. Watch for updates on the calendar at peachtreecornersga.gov.
On Dec. 2, the City of Norcross holds its free Sparkle! Celebration and Tree Lighting, 5:30-8:30 p.m., at Thrasher Park. The city is once again honored to have Norcross resident Steven Howington on hand to light the Christmas tree. Find more at the norcrossga.net calendar.
Downtown Duluth kicks off the holiday season with its free Deck the Hall on Dec. 3, 2-7 p.m. In addition to holiday light installations and a traditional tree lighting, there will be live entertainment and a real snow playground and snow slide. Santa will be on hand for photos, too. Find out more by visiting duluthga.net/community/deckthehall.php.
Perimeter Church in Johns Creek will hold its second annual Winterfest and Tree Lighting on Dec. 4, 2-7 p.m. Go to perimeter.org to get details.
In partnership with Chabad of Gwinnett, The Forum in Peachtree Corners hosts a free Hannukah Celebration on Dec. 18. The evening features a Menorah lighting ceremony, family-friendly activities and live entertainment. Find out more at theforumpeachtree.com.
Jolly St. Nick
What would any winter wonderland be without Santa Claus? The big man in red will be making appearances all season long.
Southeastern Railway Museum has scheduled some special events. On Nov. 13, there'll be Holiday Decorating from 1-5 p.m. Then Santa Arrives at the Train Museum on Nov. 19, the same day that the Festival of Trees opens at the museum. Plan to get advance tickets at train-museum.org.
Santa will be in town for some special events at The Forum in Peachtree Corners. On Dec. 1 and Dec. 15, children are invited to enjoy a special treat at Cookies & Milk with Santa. Every Friday in December, Santa will share a tale at Storytime with Santa. Kids get a chance to be creative with Santa's help at Christmas Crafts with Santa, on Dec. 8 and Dec. 22. These events require tickets, $12 per child + 1 adult.
Also at The Forum, on Dec. 10, Pancakes with Santa is the perfect way to start the day, enjoying breakfast with Jolly St. Nick. Tickets are $15 per child + 1 adult. Get further information at Experiences with Santa on the Events page at theforumonpeachtree.com.
Little ones get a last chance to tell Santa their Christmas wishes on Dec. 22 at Cookies & Cocoa with Santa. Arts and crafts will be available, and children can bring letters to Santa to take back to the North Pole. A photographer will be there, or you can snap your own. Final details are coming, so watch the duluthga.net calendar for more.
Holiday shows and special presentations
There's jingling music in the air and traditional tales to be told. Get into the spirit by attending a holiday concert, ballet or show.
Eddie Owens Presents: Christmas Back Home with Scott Thompson at the Red Clay Music Foundry in Duluth on Nov. 26. Scott Thompson performs original songs and adds a delightful twist to classic holiday tunes. For info and tickets, visit eddieowenspresents.com.
On Dec. 2, the sounds of the season will ring through the evening air during the First Friday Concert: Holiday Edition at the Norcross Cultural Arts and Community Center. Admission is free, but an RSVP is required. The norcrossga.net calendar is the place to find details.
Have a "Holly Jolly Christmas" with Rudolph the Red-Nosed Reindeer, presented Dec. 2-3, at the Duluth Wildcat Theatre. This is a musical adaptation of the beloved Christmas TV special. Go to duluththeatre.weebly.com for tickets and more information.
Greater Atlanta Christian School King's Gate Theatre in Norcross presents the GAC School of Ballet's performance of Nativity Ballet on Dec. 3 at 6 p.m. For tickets and more info, visit greateratlantachristian.org.
▲Duluth's Red Clay Music Foundry will be swinging with the music of Eddie Owens Presents: The Hot Toddies on Dec. 3. The group is known for its renditions of holiday classics that range from toe tappers to sweet ballads. Find tickets, info and more holiday events at eddieowenspresents.com.
◄A Christmas classic, The Nutcracker is a magical ballet that brings together dance and imagination when Clara accompanies her toy nutcracker, come to life, to the Land of Sweets. The Gwinnett Ballet Theatre will perform the show Dec. 3-18 at Gas South Arena in Duluth. For tickets and additional info, click on gassouthdistrict.com.
On Dec. 8, Greater Atlanta Christian High School students take to the stage at the King's Gate Theatre in Norcross for their Christmas program, Christmas at GAC: Lessons & Carols. There are details at greateratlantachristian.org.
The Lion in Winter centers around the Plantagenet family's story as they compete with one another to inherit a kingdom. Looking for a holiday connection? Queen Eleanor of Aquitaine, kept in prison for raising an army against her husband the king, is let out for the holidays. The show runs Dec. 8-19 at Lionheart Theatre in Norcross. Tickets and details can be found at lionhearttheatre.org.
The Duluth Middle School Orchestra Concert will showcase everything from classics to holiday favorites during this free musical event. Plan to attend at the Duluth Branch of the Gwinnett County Public Library on Dec. 10. If you want more info, go to the gwinnettpl.org calendar.
On Dec. 14, the Gwinnett County Public Library brings professional ballroom instructors from "Dancing Like a Star" to the Duluth Branch during the free Shall We Dance? event. They'll perform and teach participants some basic moves; separate sessions will be held for children and adults simultaneously. Go to the gwinnettpl.org calendar for all the info.
The Father's House Church in Peachtree Corners welcomes everyone to enjoy the spirit of the season at Christmas: Then, Now and Forever!, a free celebration that includes songs, dances, poetry and live music. The presentation will be held Dec. 17 and 18. Go to thefathershouseatl.org to learn more.
A Christmas Carol will be presented at Gas South Arena in Duluth Dec. 20-21. The live theater performance of the classic tale of Ebenezer Scrooge and the three ghosts that visit him is presented by STORYBOOK Theater. The show features music that will move and stimulate the soul. Details and tickets are at gassouthdistrict.com.