Gwinnett Chamber President Nick Masino cited diverse population, quality workforce, desirable quality of life as factors that attract businesses.
Although Nick Masino, president and CEO of The Gwinnett Chamber of Commerce, isn't shy about being a graduate of The Ohio State University, he's proven many times over that Georgia stays on his mind — especially Gwinnett County.
His role in the Chamber has helped Gwinnett achieve five-star accreditation from the US Chamber. This achievement is bestowed upon organizations that rank among the top 1% nationwide for best business practices.
That means that Masino and the Chamber are good at their job of touting the outstanding economic development opportunities in the state and the county. Masino never tires of explaining why Gwinnett County is expected to double its population in the next 20 years.
He also shares how area leaders are working to make sure the growth is beneficial to those who live here now and those who will eventually call this part of the world their home.
Masino spoke at the Southwest Gwinnett Chamber of Commerce's First Friday breakfast in December to give an overview of the successes already taking place in the region and a forward look at the developments on the horizon.
Path to community service
Masino kind of fell into community development 25 years ago when he got a notice that a rezoning plan was being discussed for property across from his home in Suwanee. He attended the meeting and realized how important resident voices are in the building of a neighborhood — and an entire city. Instead of just showing up for controversial topics of discussion, he began attending every meeting to learn more about his community.
"I didn't have an axe to grind, and I was interested in running for office," Masino said. "When they realized that, they asked me to apply for a position on the Planning and Zoning Board of Appeals.
That led to a stint as the youngest mayor in the state's history — the record has since been broken — and his circuitous route to his current position heading the largest individual civil service organization in the country.
"I just got engaged in the community. I loved my time serving as mayor of the city of Suwanee. I did it for eight years," Masino said. I'm proud we had 15 acres of parkland when I started, and we had 350 when I left. There was no identifiable downtown and we built one in the town center."
When asked about future trends for 2023 and beyond that will impact Southwest Gwinnett, he mentioned the Intuitive Surgical headquarters move to Peachtree Corners. "It's going to affect this area; it's going to flow over into Sandy Springs and Dunwoody. It's a big deal," he said.
Award recognizes government efforts
Masino added that in November, Intuitive, Gwinnett County Government, City of Peachtree Corners and Partnership Gwinnett received the Large Community Deal of the Year Award at the Georgia Economic Developers Association Annual Awards.
The Deal of the Year Awards recognizes outstanding achievements in new business expansion or relocation that have significant community support and meet economic development goals.
Intuitive, a global technology leader in minimally invasive care and a pioneer of robotic-assisted surgery, announced in 2021 that its expansion in the city of Peachtree Corners would include a $500 million capital investment and 1,200 new jobs. The company expects the campus expansion, which includes new construction and renovations with engineering, manufacturing, office and training space totaling more than 750,000 square feet, will finish in the next few years, according to a press release.
"This project has a meaningful impact on our community," said Gwinnett County Board of Commissioners Chairwoman Nicole Love Hendrickson in a written statement. "It positively benefits and supports our diverse residents and educational institutions, as well as fosters innovation that changes the world."
Intuitive currently employs approximately 180 professionals and plans to hire for a variety of high-paying jobs, as well as collaborate with local elementary, secondary and tertiary educational institutions to support curriculum in artificial intelligence and science, technology, engineering and math (STEM).
Partnership Gwinnett managed the project in collaboration with the Georgia Department of Economic Development, Metro Atlanta Chamber, Gwinnett County Government, City of Peachtree Corners and Georgia Power.
Partnership Gwinnett, a public/private initiative, drives economic prosperity by attracting, expanding and retaining quality businesses; aligning and developing diverse talent while contributing to the exceptional quality of life in Gwinnett County. Since 2007, the organization has contributed to more than 32,000 new jobs and $3.7 billion in capital investment.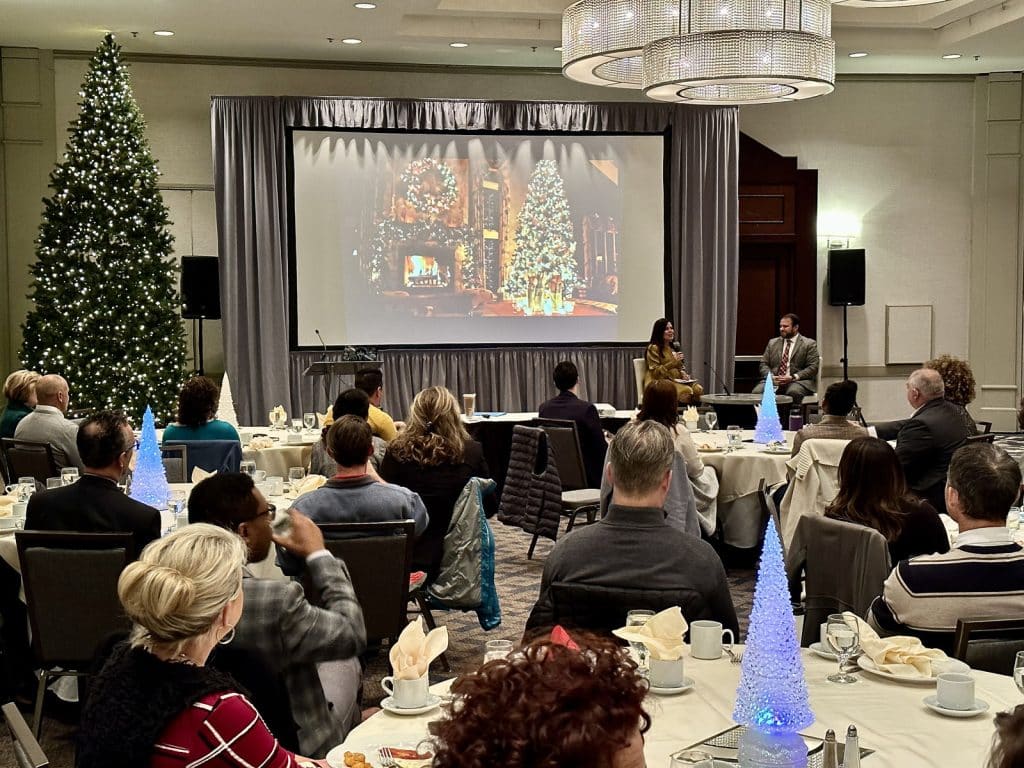 Southwest Gwinnett benefits businesses
"Why did they choose Peachtree Corners?" Masino put the question to the audience.
He pointed out two major factors that keep businesses coming to Southwest Gwinnett:
The area already had proven successful for Intuitive for about a decade. Great relationships with local and state government, a compatible work force and a robust community with good schools and an exceptional quality of life demonstrated how expanding the operation would be a wise decision.
The area has diversity. "We are in the Census estimates of this year as the fifth most diverse county in the United States," said Masino. Although the population isn't quite at a million people, it's a mix of many races and ethnicities.
"When we go to recruit, retain and expand businesses outside of Gwinnett, outside of the region, outside the state and outside of the country, we say if you bring your business here, or if you want to try a new division, you want to hire at a new product or service and you want to test it here, we're what the rest of the United States will be in 20 years. And if you're successful today, you have a chance to be relevant the next 20 years."
With about a quarter of the residents having been born outside the U.S., Gwinnett has many languages, customs and points of view that are compatible with an international outlook.
Although he didn't bring a crystal ball with him, Masino predicted that Southwest Gwinnett will continue to prosper and set an economic example for the rest of the region as well as the rest of the country.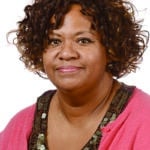 Arlinda Smith Broady
Arlinda Smith Broady is part of the Boomerang Generation of Blacks that moved back to the South after their ancestors moved North. With approximately three decades of journalism experience (she doesn't look it), she's worked in tiny, minority-based newsrooms to major metropolitans. At every endeavor she brings professionalism, passion, pluck, and the desire to spread the news to the people.