Building on the buzz from his Smyrna location, Chef Jae Choi furthers his dream of unveiling a new style of cuisine.
Even though Chef Jae Choi isn't a fan of the term "fusion," when it comes to the cuisine at his restaurant, Jinbei West, he admits that the term fits his style of cooking.
"Some of the items on the menu are just stuff that I enjoy eating. It just stems from my background, my travels or just being from a southern area of Korea, where we have a lot of Japanese influences," he said. "My grandmother speaks Japanese and so we had a lot of Japanese culture incorporated in our cuisine growing up."
So, calling Jinbei West a Korean Japanese fusion restaurant isn't wrong. But Choi doesn't want people to think the end product is a trendy food hack.
In his home growing up, sushi was a big staple.
"There's Korean type of sushi and there's Japanese type of sushi, or it's all these different raw fish …that different cultures eat. I'm just kind of marrying some of those together," said Choi.
Photography of Chef Jae Choi at Jinbei West by George Hunter
Yakitori Jinbei and Jinbei West
Although the restaurant is new to the offerings at Town Center, this isn't Choi's first foray into the food service world. He gained foodie fame with an appearance at his first place, Yakitori Jinbei in Smyrna, on Food Network's "Diners, Drive-Ins and Dives."
The tiny hole-in-the-wall eatery was put on the food map, just at a time when Choi was wondering whether selling his optometry practice and pursuing his love of cooking had been a mistake.
The publicity came as the COVID-19 pandemic was gearing up and diners were abandoning sit-down eateries. Choi took advantage of the easy way his menu fit into the take-out culture and weathered the storm that drove many of his fellow restaurateurs out of business.
Choi partnered with celebrity chef G. Garvin, whose restaurants include LowCountry Steak in Midtown and LowCountry Restaurants in Hartsfield-Jackson International Airport. They opened the 2,000-square-foot space in Peachtree Corners with an eight-seat sushi bar, main dining room with seating for 40 and an enclosed patio that accommodates about 20.
The new spot maintains most of the dishes on the Yakitori Jinbei menu, including okonomiyaki, Korean fried chicken and ramen. With the income demographics supporting a higher price point, Jinbei West is an elevated version of its sister.
"In the first location, really, it was more like I purchased it just to test things out and try different things," said Choi.
Before the national TV spotlight, Choi had considered rebranding. But once the concept and the flavors caught on, he decided to take his vision to the next level.
Personal journey to success
"Ever since I was a child, I wanted to go to culinary school. Coming from an immigrant background, that was not acceptable to my parents," said Choi.
His family moved to the U.S. when he was five. He lived in Chicago, which didn't have much of an Asian influence at the time, much less anything Korean. So, meals were shared with a large extended family. The togetherness of making dumplings or preparing meals was a slice of the old country in the new.
"I had kind of reached a certain point in my career where I thought it was a good time to transition and do something else," said Choi.
The end result is quality Korean cuisine with Japanese influences and other favorite flavors thrown in.
With food costs, staffing, supplies and other issues plaguing the restaurant industry, Choi has vowed to stay true to his flavors and quality.
"It's been very challenging," he said. "We work with all our vendors. And we pay a hefty price to try to keep a consistent flavor and consistency in our ramen broth. Even with rising prices, we aren't going to cut corners."
Choi knows it will take time to establish a following in the new location, but he enjoys the challenge.
"For patrons who are looking for an experience, I'd tell them that dining here is never going to be the same twice, in the sense that …we're experimenting and we're evolving," he said.
"But when you get right down to it, this is a homey place. Bring your kids. Let them experience something different," Choi added. "I'd say we have elevated comfort food. Who says you can't have hamburger and caviar at the same time?"
Jinbei West
5170 Town Center Blvd., Peachtree Corners
678-587-5323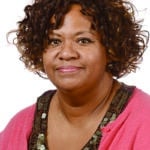 Arlinda Smith Broady
Arlinda Smith Broady is part of the Boomerang Generation of Blacks that moved back to the South after their ancestors moved North. With approximately three decades of journalism experience (she doesn't look it), she's worked in tiny, minority-based newsrooms to major metropolitans. At every endeavor she brings professionalism, passion, pluck, and the desire to spread the news to the people.