Several housing developments at multiple price points will spur retail and commercial expansion.
By now, just about everyone in Gwinnett County has heard that the county population is expected to double in the next 20 years. By U.S. Census estimates, it is pretty much at one million people right now.
What many don't take into account is that the cities within the county are growing, too. Norcross is expected to grow at a rate 4.49% each year. So, if you take the Census count of 17,692 for 2021 and calculate that expansion rate for every year, there will be about another 5,000 people in the city in just five years.
Plans to accommodate a range of residents
It's a long process to develop residential properties, and Norcross is working to prepare for its future growth. With the surge in mind, it began planning years ago for housing needs. Like nearly every other city in the country, officials are doing their best to keep up with the demand.
William Corbin, Norcross Economic Development Director, said he sees housing as an integral part of creating a community.
"Here in Norcross, we strive to have a variety of housing types and price points. That's part of what leads to a healthy community," he said. "You don't want everything to be too expensive or everything to be at the lower end. You want a variety, because there are a variety of people and you have a variety of jobs and a variety of wages."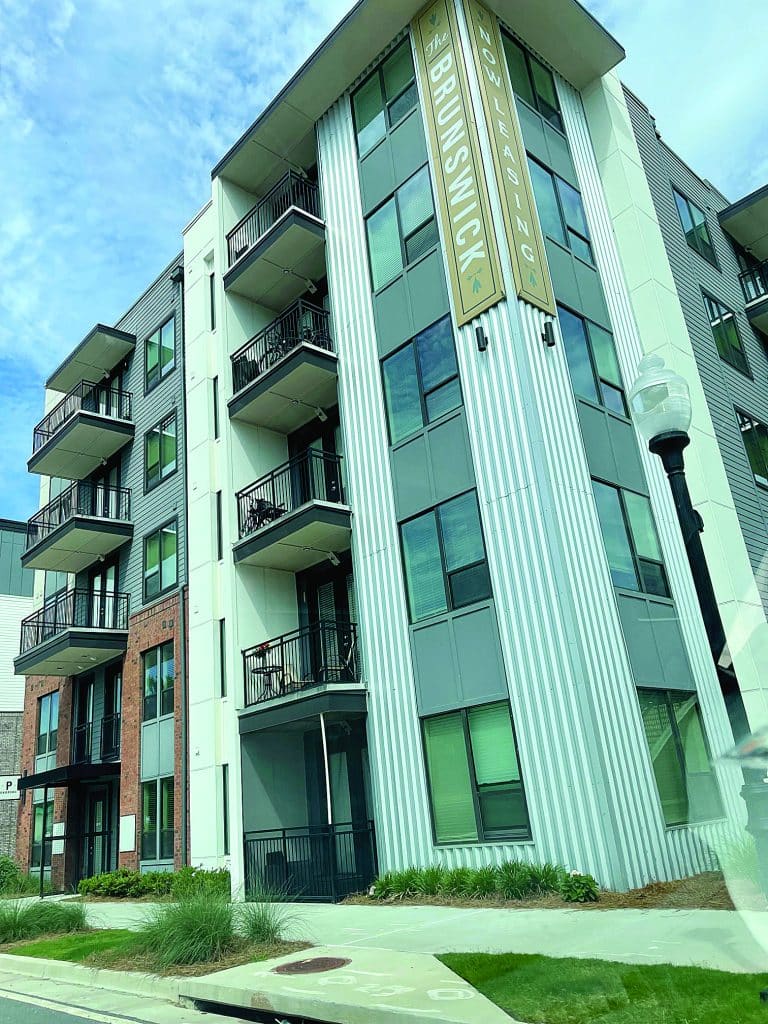 So, the city is setting about making changes.
In November, the Georgia Department of Community Affairs granted $27,980,800 in 9% Housing Tax Credits to construct or preserve 28 affordable rental housing developments, including two locations in Norcross. Walton Communities and Blue Ridge Atlantic Development were both awarded $1,150,000 and will accommodate low-cost living for families, seniors and individuals in need of supportive housing, according to a press release.
The nearly $28 million in Housing Tax Credit awards will generate approximately $360 million in private equity contributions. The equity, in turn, will fund the construction or rehabilitation of 1,688 units affordable to low- and moderate-income Georgians earning up to 80% of the Area Median Income, the release noted. In addition to the tax credit-funded units, 89 market-rate units will be constructed or rehabilitated to produce mixed-income developments.
The development is still in the site planning stage, but it will eventually be three buildings in two phases that will provide up to 180 residences, according to city documents. The project, a joint development of Norcross Housing Authority and Walton Homes will provide much-needed affordable housing.
Across the country, many past programs of low-income housing resulted in an increase in vandalism and crime as well as a sort of poverty pit for residents. Corbin said that kind of outcome won't happen here.
"I think a lot of what people fear comes from bad management. I think that if you have good development partners who are in it for the long term, and not just to flip it, and they understand about affordability and maintaining affordability, that's not an issue," he said. "We've got some great development partners here."
As part of the Georgia Initiative for Community Housing, this development will have a three-year program of collaboration and technical assistance related to housing and community development. The objective of the initiative is to help communities create and launch a locally-based plan to meet their housing needs.
"These companies have been doing this long enough and have a proven track record," Corbin explained. "They have good building practices and good management."
A variety of housing units
In order for the city to thrive, it needs housing at all price points.
"Over the last three to five years, we probably had more than 1,000 residential units, whether it be multifamily or single family or townhomes, be completed. And I think that was necessary to be successful in our current phase," said Corbin. "In the near future, we're looking to improve and build on the quality of life experiences."
Nearly a half billion dollars in residential investments came online from 2020 through this year, adding to the city's housing mix.
"We are no longer that 'hidden jewel' north of Atlanta," Mayor Craig Newton declared during the construction phase. "The word is out, and we are working keep up with the ever-growing demand for housing in our area. We have more than 900 new residential units under construction throughout Norcross."
Those developments are now ready for occupancy. They include:
The Brunswick, by Gateway Ventures, is a $40 million project. The development was completed in Fall 2020 with 193 units, nine of which are live-work units.
The Broadstone, by Alliance Residential, is a $100 million project. It was completed in Spring 2021. It contains 354 units; 200 of them are modern flat-style apartments, 90 are industrial-style lofts and 64 are townhomes.
Other projects include Bromolow Park, with 70 units off Buford Highway, and Pinnacle Townhomes, with 24 townhomes off Pinnacle Way. A second phase of Sierra West brings 14 units and there is a new development of five units at 370 Thrasher Street. Also, a multi-family development is under review at Jimmy Carter and Peachtree Industrial.
Adding to quality of life
Along with the housing, Corbin stressed that it is important for residents and visitors to have access to restaurants, entertainment and a variety of shopping and other things to do.
"We have been courting that kind of development," he said.
Retail and commercial development is happening along the south end of the city, where the growth is headed. Corbin cited the Crowne Plaza Hotel and Refugee Coffee, along with a new microbrewery coming to College Avenue. There is also a restaurant and chef start-up kitchen on Buford Highway among the upcoming developments.
As the residential growth continues, Corbin anticipates more places for work and play.
"We're trying to help bring new quality of life and …new and exciting establishments that we know that our residents would love," Corbin said. "And you'll see some developments and residential development continue to happen."
Norcross Residential Development Projects
Completed
Broadstone Junction
Alliance Residential
354 apartment units
The Brunswick
Gateway Ventures
193 apartment units
Pinnacle Way
Yost Communities, Inc.
24 townhomes
Nearing Completion
Old Norcross Estates — North Peachtree
Miller Lowry Developments
14 single family homes
Seven Norcross — Thrasher and West Peachtree
Seven Norcross New Construction
100-plus unit mixed single family detached and townhome concept community
Under Construction
Gateway to Norcross — Jimmy Carter at Peachtree Industrial Boulevard
FIDES Development
144 apartment units
Site Preparation Stage
Prose at Giles Street
Alliance Residential
280 apartment units
Summerour Townhomes
Magnolia Drive LLC
14 townhomes
Site Planning Stage
Buford Highway at Beaver Ruin Road
Blue Ridge Atlantic Development
70 apartment units
Mitchell Road at Reeves Street
Walton Communities / Norcross Housing Authority
90 apartment units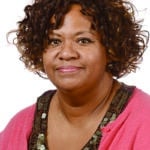 Arlinda Smith Broady
Arlinda Smith Broady is part of the Boomerang Generation of Blacks that moved back to the South after their ancestors moved North. With approximately three decades of journalism experience (she doesn't look it), she's worked in tiny, minority-based newsrooms to major metropolitans. At every endeavor she brings professionalism, passion, pluck, and the desire to spread the news to the people.