Healthy Restaurant Options in Southwest Gwinnett
By Patrizia Winsper
Two months into the new year and we've probably already fallen short of the fitness goals we set for ourselves. It can be depressing and downright demotivating. I was desperate to find news that could pull us all out of this collective funk — only about 30% of Americans may not be able to relate.
A bright spot in my findings on health and fitness is the 80/20 rule. What we eat is responsible for at least 80% of our overall health and well-being, the other 20% is how much we exercise. If what we eat has such a huge impact on our weight and body mass index, it definitely warrants first priority on anyone's wellness journey.
Whatever the goal, it's important to remember that making small changes can go a long way toward better health. It's not about perfection, it's about making slow and steady progress. If we can commit to being more mindful of how we fuel our bodies, we should start seeing encouraging results.
Because our busy lifestyles demand speed and convenience, many Americans eat heavily processed foods that contain artificial ingredients, loads of saturated and trans fats, sugar, sodium, preservatives, and other additives that are detrimental to our health. Once you start eating well, many health issues seemingly vanish.
Cooking at home is the best way to guarantee you're eating well but it can be time-consuming, so I set out to find some healthy places to eat in Southwest Gwinnett.
Fortunately, healthy food does not have to be bland or boring. We can even satisfy cravings for junk food in a healthier way. Yeah, you read that right! Let's look at some Southwest Gwinnett eateries you should try soon.
Clean Eatz
What exactly does "eating clean" mean? Clean, unprocessed foods are those left closest to their natural state. They're richer in nutrients because they're derived directly from the earth. Eating clean nourishes the body with vitamin and mineral-dense foods. The benefits are definitely worth it.
If eating clean and counting macros seem like a headache — or foreign concepts — allow Clean Eatz, at 3975 Holcomb Bridge Road, to do all the work.
Owner Nancy Glass is determined to help people along their journeys to better health. Besides providing customized meal plans (low carb, extra protein, gluten-free, keto, vegetarian, pescatarian) and properly portioned "grab 'n go" options for the past two years, she also hosts fun and informative health fairs, giveaways, and pop-up events to support and educate the community about the benefits eating clean.
"We don't take anything away that you'd normally eat, we just give you healthier and better-portioned ingredients," Glass said. "The idea is to have customers feel contented while eating flavorful meals that make them feel better."
Making sense of macros
Macronutrients are the breakdown of proteins, carbs, and fats that make up the calories in a meal. "We believe your body needs all three based on what we know from science. Protein encourages muscle growth. Fats help with cell regeneration. Carbs are an immediate energy source that your body uses as fuel. If you're overweight, you've been consuming too many calories," Glass said.
To calculate the calorie count for a given meal, multiply fat by nine. For example, if there are four grams of fat in a meal, that equals 36 calories. To find the calorie count from carbs and proteins, multiply by four. Your target macro and calorie count per meal depends on your age, gender, activity level, and fitness goals. If you feel clueless, you're not alone.
"Some people don't know where to begin. We get to know each customer to learn about their nutritional needs. At Clean Eatz you'll receive guidance and fine-tuning. We customize meals on a regular basis, from the allergens you're avoiding down to the macros and calorie count you need," Glass explained.
Roses are red, violets are blue. Clean eating is healthy and delicious too!
I attended the Valentine's Day dinner, an event with local Chef Jesse Kauffman — think Clean Eatz meets fine dining. The synergy between Kauffman and Glass sparked when he read about Clean Eatz in my article, "How 60 Became the New 40."
Centering on nutrition since the closure of Ten Bistro, Kauffman felt compelled to help propel Glass on her mission. Their pop-ups feature meals prepared with Kauffman's culinary flair while abiding by the chain's guidelines of healthy portions and ingredients.
Patrons enjoyed a Caprese appetizer, butternut squash coconut soup, a choice of three entrees — filet Oscar, salmon risotto or brisket penne marsala — and a French apple tart dessert, proving that healthy meals do not have to be bland, nor should they leave you wanting.
High-performance fuel that doesn't break the bank
Whether playing sports, studying, holding down physically demanding or corporate jobs, balancing the stresses of parenting and everyday life, we're all athletes who need to be properly fueled to perform at our best.
The Clean Eatz price point is such that anyone who frequents drive-throughs can experience what clean food does for your body, for the same price or less.
"It's more economical than weekly groceries. With prices as low as $6.52 per meal, you can get breakfast, lunch, and dinner — 21 meals — for $137. Plus, you don't have to go grocery shopping or cook. Just place your order and come pick it up," Glass said.
Microwavable containers mean meals are ready in minutes. How's that for fast and convenient?
There are no subscriptions; you can order as much or as little as you like. You can order breakfasts only, or dinners only, meals for one or for the entire family. When you pick up your meal plans at the restaurant, they're fresh and can either be refrigerated for the week or frozen. If you don't get to all the meals because you went out or made other plans, they keep in the freezer for up to six months.
Sports teams
Glass works with coaches seeking to give their teams an edge by making sure players eat right for optimal performance. Teenagers who learn about proper nutrition tend to carry that on throughout their lives for themselves and future generations.
"It's about helping parents, too. They may not know about the macronutrients we need," Glass said. With meal plans, parents don't have to worry about grocery shopping or spending hours on a Sunday putting the week's meals together for their athletes.
"It alleviates stress about not being home when kids return from a workout or a game. They can easily pop a meal in the microwave. Or the whole family can pull out different meals. No one will complain they don't like it. They can all choose their own," Glass said.
What are some Clean Eatz?
Whether you're craving smoothies, sandwiches, flatbreads, bowls, wraps, salads, or melts, Clean Eatz has something for you. You can dine in the café or take your meal to go.
Delicious selections that don't make you feel like you're depriving yourself abound, like the BBQ lasagna with diced chicken and a drizzle of Monterey cheese, or the chicken and sweet potato dinner, or the steak queso melt.
Drinks include seasonal teas and infused water. Sugar-free Vitality, with vitamins B, C, and niacin, helps with gut health and boosts the immune system. Smoothies can be made with vegan or regular protein. The caffeinated Mocha Mudslide is a favorite.
Post-workout
Stop by for a protein-rich smoothie or meal after a workout. "You should fuel your muscles within 30 minutes of working out. We're in close proximity to a ton of gyms," Glass said.
She recommends trying smoothie add-ons: Immunity Blend, Trim and Tone and Muscle Recovery.
We Change Livez Challenge
To be eligible to win three months' worth of meals from the café, or a grand national prize of $25,000 plus a year's worth of meals, consider participating in the "We Change Livez Challenge" by registering online at cleaneatz.com. It runs from through March 31st. Winners will be announced in April.
Simply share your story on social media about how Clean Eatz is changing your life for the better, whether it's an improvement in general health or making progress with weight loss. The challenge is open to everyone, regardless of the size of your social media presence.
"Food can truly be life-changing and make you feel better," Glass shared.
Latin Fresh
Stradling the border of Norcross and Peachtree Corners, at 4941 South Old Peachtree Road, is Latin Fresh, a health-driven, family-operated restaurant serving up Latin American cuisine and showcasing flavors from among 33 countries.
Cordon Bleu-trained Chef David Aaron began this venture almost a year ago with his wife and their respective families. They've all worked tirelessly to bring his vision to life: natural, locally sourced or farm-to-table ingredients in what Aaron calls, "Latin soul food."
It's a newer restaurant, still forging relationships with local vendors, but Aaron isn't new to the restaurant scene. He has consulted and helped open over 40 different food and beverage operations. Aaron and a partner own three bars and restaurants in Bogota, Columbia with some 100 employees.
Eco-conscious eating
"Sustainability is our philosophy, so the food has to be the same. I try to keep a conscious mind about what we're doing to the world," Aaron said.
Although his background has been in fine dining and luxury catering between Miami and the Hamptons for 20 years, he wanted the concept for this restaurant to be casual food that one eats every day, with a quick service format.
Expect to be greeted warmly by Aaron and his family, including his infant son, while receiving superb customer service.
Explore the many tastes of Latin America
The different fonts in the logo, the multi-colored wall inside the establishment and the music from all over Latin America indicate that Latin American cuisine encompasses food from many diverse regions. This is reflected in their lunch and dinner offerings of "build your own" bowls, wraps and tacos, all priced at $13.
On a base of brown rice, white rice or Gallo pinto (Costa Rican black beans and rice), customers can add proteins like Cuban pulled pork, Argentinian beef stew with sweet potatoes, potatoes, apricots and corn, Venezuelan pulled beef, Peruvian roasted chicken, Columbian style chicken, Brazilian fish stew and chickpea stew.
Toppings include avocado, lettuce, garbanzo beans, corn, carrots, cauliflower, cheese, Caribbean spicy pineapple and diced tomatoes. Top off the meal with a choice of sauces: Cilantro Aioli, Jerk Caribbean, Suero (sour cream), or Aji (spicy).
Try exotic juices made in-house from pure imported pulps, not syrups: Mora (looks like a blackberry, but it's red), tropical Guanabana, Lulo (high in vitamin C, A, K, B6, folate, niacin and thiamine, iron, magnesium, potassium, zinc), Passionfruit, Agua Panela (an infusion made with sugar cane juice used for medicinal purposes in Columbia, Venezuela and Peru).
Desserts include Cuban Tres Leches and Venezuelan Quesillo, which is like a flan.
"Everything is made from scratch. We don't use anything canned or frozen. This is how Latinos eat: Mom goes to the farmer's market to get fresh ingredients and cooks the food she picked up that day. Everything is fresh and very natural," Aaron explained.
The family foregoes cheaper ingredients to produce healthier, better-tasting food. These standards are in stark contrast to what normally takes place in the realm of American consumption.
"Health issues and dietary restrictions are on the rise because of all the crap we eat. The body can't function properly over time, and you start having problems because it's not natural," Aaron said.
Treat your friends and colleagues to healthy
Latin Fresh can provide drop-off or full-service catering at homes and businesses for two to 1,000 people. The restaurant can also be reserved for private events.
With glowing reviews from the community, Latin Fresh is the newest tang to taste in town. Aaron's goal is to open multiple locations and turn it into a franchise, but we won't forget that it all started in Peachtree Corners.
Aaron has officially changed his phone number to a 470 area code — he plans to stay. "This is our new home," he said.
Food of the future
"People are looking for healthy options that don't sacrifice taste. Healthy is natural. It should touch your heart and soul knowing that you're doing good," Aaron said.
Sourcing ingredients free of additives and preservatives is paramount. "Know where your products come from," Aaron said.
His meals will leave you satisfied without feeling heavy because everything is made from scratch, his portions are just right and nothing is fried. The future of nutrition, according to Aaron, is veganism. He made sure Latin Fresh was vegan-friendly.
Loving Hut
For those beginning a vegan journey, Loving Hut at 6385 Spalding Drive, Suite E, has been offering vegan versions of Pan-Asian favorites since 2009.
Employee Zen J. Jackson has turned to plant-based eating. He's been a customer longer than he's worked at Loving Hut. During the 3-5 p.m. meditation break, when employees take time to step into a space of observation and rest, Jackson took some time to describe their dishes to me.
The largest international family of vegan restaurants
The visionary behind providing access to vegan food across the globe — there are 200 Loving Hut restaurants in 35 countries — is Supreme Master Ching Hai, a spiritual teacher, humanitarian and environmentalist.
Similar to a guru, Supreme Master Hai has disciples from all faith backgrounds. It's not about eliminating one's belief system in favor of her teachings, it's more of an addition to your existing faith. An advocate of veganism, compassion for the earth, people and animals, Supreme Master Hai teaches the fundamentals of enlightenment through the way you eat and treat others.
Restaurant Manager Tammy Chiu is a disciple of Supreme Master Hai, but not all employees are. Many of the older employees who have retired are disciples who volunteer at the restaurant.
"A lady comes in to make the dumplings by hand. There's a retired gentleman who prepares the entrees," Jackson shared. "In alignment with the teachings of Supreme Master Hai, volunteers contribute to a temple-like vibration in the air where you can tap into a sense of giving under the umbrella of love."
Let's do the cha-cha, vegan style
Some popular dishes include the Combo Cha Cha: a sweet and savory stir-fry of deep-fried vegan shrimp (made from konjac root and shaped into shrimp).
"Ironically, it's a little fleshier than real shrimp," Jackson chuckled. It's sautéed in a house-made sauce and served with quinoa, brown or white rice, and a salad.
Other flavorful dishes are the Sweet and Sour Divine with bell peppers, broccoli, fresh tomatoes and cucumbers, and the Sweet and Sour Island with crispy bean curds.
For those who don't want noodles and rice, American-style options like vegan burgers, a Philly cheese steak and an avocado bacon sandwich hit home. Jackson refers to the menu as "stacked" full of options that keep their clientele coming back for more.
Loving Hut doubles as a shop where patrons and neighborhood restaurants can purchase vegan shrimp, drumsticks, nuggets, sushi tuna, tuna rolls, bacon slices (with a similar texture to real bacon) and vegan lamb chunks.
The regulars and the newbies
"We treat our customers like family and take time to explain the menu," Jackson said. Some are still eating meat and looking to get more fiber in their diets, he explained. They want the texture of the protein they're used to.
"Others struggle to understand that veganism is even possible," Jackson added. He's noted an uptick in the popularity of plant-based eating since 2014. Whereas previously it was trickier to find vegan options, now it's become more mainstream.
The average price of meals is $12.95, with the chickpea burger being the most expensive at $14.99. The Au Lac Sandwich at $11.95 is the least expensive; it's a Vietnamese hoagie with house-made BBQ sauce over soy slices, pickled carrots and daikon on a toasted baguette.
"People rave about our coconut, strawberry mousse and peanut butter cakes," Jackson said.
VeGreen Vegetarian Fusion Restaurant
VeGreen Vegetarian Fusion Restaurant at 3780 Old Norcross Road, Suite 106 in Duluth is the result of two vegetarian friends coming together, one from Hong Kong and the other from Taiwan. Together, they spread the good news about the health benefits of veganism and choosing kindness in all we do, including our food choices.
"Increased vegetable intake combined with decreased meat consumption has been shown to reduce health risks like high cholesterol, diabetes and certain cancers," Assistant Manager Jackie Szeto said.
VeGreen embraces a plant-based lifestyle and encourages people to eat better by serving delicious vegan alternatives that are just as good as celebrated Asian dishes like General Tso's Chicken and Mongolian Beef.
"Each vegan meal consumed by a happy customer leads to a smaller carbon footprint, less animal cruelty and better health," Szeto affirmed.
Manager Jeromy Chanthavisay spoke about widening our circles of compassion to include all living creatures. He cited a menu of almost 100 dishes that people can enjoy without eating meats.
Chanthavisay suggested watching "Game Changer" on Netflix to learn more about the advantages of eating vegan.
Most vegan proteins are made from soybeans. Their appearance and texture are very similar to animal protein. Dishes on the VeGreen menu are made with these "mock meats" which are becoming more common as more people transition to veganism.
Plant-based seafood, a small but growing part of the market, includes vegan sushi. "We pride ourselves on having many different vegan sushi rolls since it's rare. Sushi is still derived mainly from seafood," Szeto said.
According to Szeto, many vegans have life-changing stories about how transitioning to more plant-based diets have made their serious illnesses disappear.
Besides VeGreen Fusion and VeGreen 2Go in Duluth, you can visit VeGreen Burger in Kennesaw. A new Buford location is opening soon.
Citing the founders of VeGreen, Szeto shared, "we wish everyone to live life with a happy, healthy and full belly."
Slutty vegan
CEO Pinky Cole knows a thing or two about having a belly full of scrumptious vegan food. Cole started Slutty Vegan out of her West End Atlanta apartment in 2018.
Originally, her meatless burger joint creations could be ordered on Instagram, then from a food truck, and within the same year, from the first brick-and-mortar location.
Her motivation? Bringing vegan options that she craved herself to a community steeped in Black history and culture that may never have considered eating plant-based food before.
In the plant-based meat category, burgers are the most popular, and Cole's empire has flourished accordingly. There are currently seven locations in Georgia, two in New York and one in Alabama.
"Hey, slut!" is how you'll be greeted in her restaurants, challenging notions that veganism is stuffy or that only certain kinds of people partake in the often-stigmatized lifestyle.
Our parents may once have punished us for being foulmouthed, but swearing has been proven by popular science to be good for you. It can lower anxiety, reduce pain, prevent violence, help trauma victims recover language and even promote cooperation.
Now, partake in swearing while ordering healthier, plant-based options of your favorite "junk foods" at Slutty Vegan in Duluth at 2045 Pleasant Hill Road, and you're practically on a health retreat! Instead of a bar of soap in your mouth, you'll be rewarded with a vegan Philly, a plant-based burger and a boozy slushy for requesting "A Hollywood Hooker, a One Night Stand and a Slutty Slushy."
Read your cup aloud and no one will raise an eyebrow when you say, "Drink Duh Fuh Cup!" Bonus: Lineups are notoriously long so you'll burn extra calories while standing and waiting to get in.
All this talk about healthy food options in Southwest Gwinnett has me eager to try some. Where shall we go first?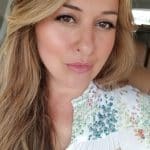 Patrizia Winsper
Patrizia hails from Toronto, Canada where she earned an Honors B.A. in French and Italian studies at York University, and a B.Ed. at the University of Toronto. This trilingual former French teacher has called Georgia home since 1998. She and her family have enjoyed living, working and playing in Peachtree Corners since 2013.