Emory professor, economist Tom Smith gives perspective on current and future economic activity and trends.
Heading into the fifth year of coping with COVID and its effects on the economy, most people have no idea if things will ever get back to normal. To help make sense of pressing issues such as inflation, supply chain glitches, and employment/unemployment, the Southwest Gwinnett Chamber of Commerce invited Emory professor Tom Smith to shed some light on the subject. 
Smith is considered a specialist in the area of labor economics, pricing, film, finance, sports, economics, and finance as well as the economics of the entertainment and healthcare industries. His insight is often sought after by local news outlets and international publications, including Time Magazine, CNN, NPR, and The Huffington Post.
"During COVID, the economic recession was a head spinner for most economists and most businesses," Smith said. "Typically, when you go into an economic recession, people's incomes fall, and consumption drops. And then firms do what we call an 'adjustment.'
"The pivot is that firms will start to do inventory readjustments, will see inventory stack up, and will then decrease their production. In doing so, they will reduce their workforce. Then other people lose their jobs and you have a decrease in income and a decrease in consumption. And then that follows until somebody kicks you back out of the recession."
But this time, the economy basically fell flat. Most people kept their jobs and the government was giving money to those who couldn't work.
"So instead of people sitting around and not doing anything, everybody went to their computers and …just started buying everything," said Smith.
Smith admitted that he, himself, was guilty of major home improvement projects and having Amazon packages arrive on a regular basis.
"We had an explosion of spending," he said. The peak of it was probably in November and December of 2021.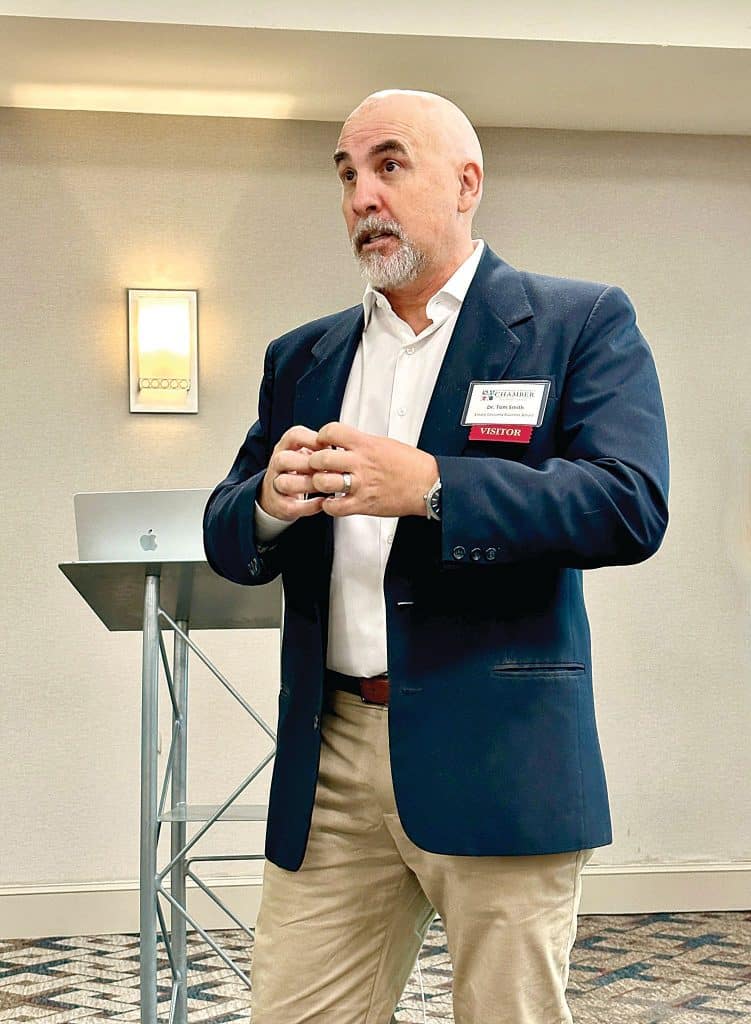 The Fed steps in
"Going into January, February, and March of 2022, the Fed thought this was transitory. It was not," he said. "So, the Fed started …taking action in early March 2022, and …we saw interest rates go way up. But in the process, the economy was getting squeezed a little bit."
That caused inflation to rise to a little above 6%.
At the end of this January, the chair of the Fed and the Federal Reserve Board of Governors raised interest rates another 25 basis points in the federal funds target rate.
"I thought it was going to be 50 basis points — a lot of economists did — so this is the Fed sort of giving us a gift. I believe that there are going to be two more 25 basis point increases," said Smith.
In the middle of February, St. Louis Federal Reserve President James Bullard said he agreed with Cleveland Fed President Loretta Mester in advocating a 50 basis point interest rate hike at the central bank's meeting earlier that month. Bullard also said that he would like to see the Fed get its benchmark rate to a range of 5.25% to 5.5% and get there "as soon as you can."
What does that mean for an area like Southwest Gwinnett with its steady economic growth and relatively low unemployment?
"That means that inflation is going to be trending down. We don't have deflation, but we have dis-inflation," said Smith. "Disinflation means we're still going to see prices increase, but prices are going to increase by a smaller amount."
He explained that the economy works if inflation is at about 3%. That allows firms to make adjustments as necessary.
"The economy is no worse, employees get a bullet raise of 3%. But if you've got a 3% raise and 3% level of inflation, you're not doing any worse," he said. "But at 6% inflation, everybody's wallet is getting squeezed."
Smith predicts that by the end of this year, inflation will be at about 4.25% to 4.5%.
Happier days ahead
Supply chain problems are already starting to work themselves out. Vendors and manufacturers are finding workarounds so they can do without or using substitutes for things they can't get.
In March of 2020, the number of people in the workforce returned to pre-COVID levels.
"But here's the problem: it's like a moving walkway at the airport. Let's suppose you step off the moving walkway …and leave your luggage there, and you're looking at your phone for five minutes. The next thing you know, your luggage is halfway across the airport," Smith said.
Had it not been for COVID, the economy would have kept going at the same pace, but we kind of "stepped away from it" and it kept moving without us.
"We are actually in a deficit of about six and a half million workers, essentially the size of the Atlanta metro area," said Smith. "That's how many people should be in the economy working — and they're not."
In conclusion, Smith gave his take on the question of whether we are in a recession or not.
"For the most part, I think we're actually coming out of the recession in the next month or two. It will be a little bit tough. We might see unemployment rates, as I mentioned, bumped up a little bit. But inflation will be trending down, and by the time we hit the summer, I think actually things will be really good," he said. 
Smith expects that within a year, economists will say that the economy entered a recession in March of 2022.
"Then two years later, they'll say, 'Oh, the economy exited a recession in March of 2023,'" he predicted.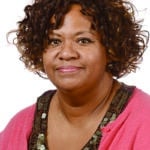 Arlinda Smith Broady
Arlinda Smith Broady is part of the Boomerang Generation of Blacks that moved back to the South after their ancestors moved North. With approximately three decades of journalism experience (she doesn't look it), she's worked in tiny, minority-based newsrooms to major metropolitans. At every endeavor she brings professionalism, passion, pluck, and the desire to spread the news to the people.