Many local, national and international technology businesses have found a home base at Curiosity Lab. Whether they're well-established or just beginning, the hub provides a strong and dynamic foundation to partner with other tech companies as they grow their businesses.
International companies
All seven of these businesses are headquartered in Israel.
ACiiST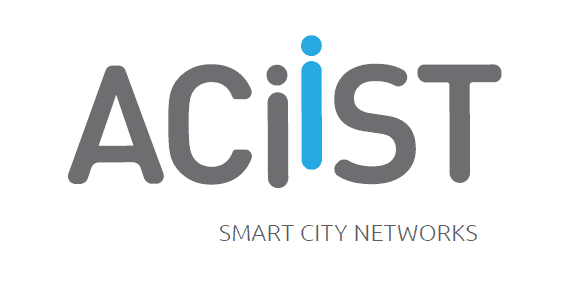 ACiiST technologies allow any outdoor area to become a fully merged, smart connectivity platform. ACiiST Smart edge network connects outdoor cameras and sensors by leveraging the existing street or highway lighting infrastructure. Such networking is the key to smart cities and smart roads.
"Our network finds the optimal route for communication across integrated units, making the survival rate its most competitive advantage. This technology works as a modular, outdoor switching system used as a networking platform to connect various, rich content devices," said CEO and co-founder Sagi Gurfinkel.
"ACiiST offers seamless, scalable, secure ethernet networking infrastructure technology for smart cities," Gurfinkel continued. "ACiiST's distributed switching technology upgrades cities with broadband networks and electricity ready to connect rich content sensors, cameras, displays or any other IOT device with a secure high performing network everywhere without the disruption and costs typical to alternatives."
Consisting of a single fiber daisy chain managed by serverless, distributed software, ACiiST distributes points of communication cross-city. The technology serves as a modular switch spanning across neighborhoods to provide inner city, outdoor connectivity. With this switch, ACiiST provides a robust ethernet to enhance security, improve efficiency and upgrade metropolitan functionality.
Cawamo

Cawamo has a patent-pending AI-based video analytics technology that delivers the highest detection accuracy possible. Its special algorithms detect events even in the harshest visual conditions.
Founded in 2016, the Israeli startup enables social distancing video monitoring. The company uses AI and a deep machine learning engine that detects people gathering in public areas. It sends voice alerts to the gathering crowd without face masks and to the relevant safety authorities.
Moreover, the system records the events pre- and post-alerts to analyze the impact of warnings. Government organizations and public authorities leverage this solution to ensure the safety of people in public spaces.
Cyber 2.0

Cyber 2.0 provides total defense against the spread of cyber-attacks within organizational networks. The latest Information Security Systems are based on anomaly detection, AV signatures and more to study the behavior of the various malware and their methods of operation to prevent them from damaging your information.
Cyber 2.0 is the only system in the world that uses accurate mathematics models, and the heart of the system is based on Chaos Theory.
The company is so confident that its technology is foolproof that it has launched "The Big Hackers Challenge," inviting anyone to break into its system for a reward of $100,000. During four consecutive years, over 5,500 hackers from 30 countries attacked the system and have all failed.
Cynamics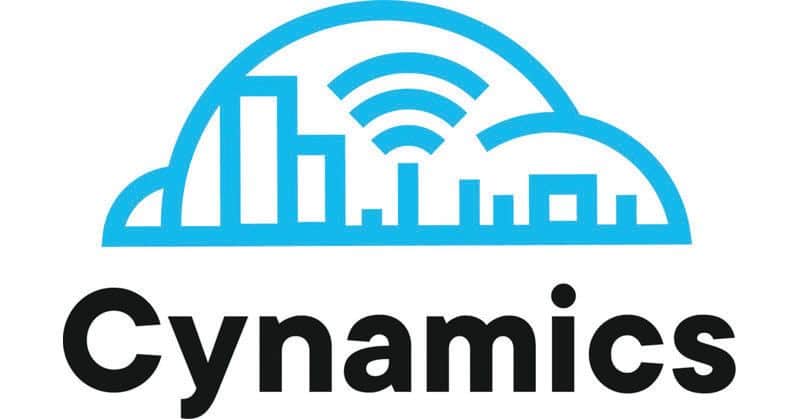 The Cynamics mission is to help organizations protect their networks and stay safe. By providing threat prediction and visibility quickly and at scale, they deliver elite cyber defense to networks of any size and complexity.
The Cynamics SaaS-based solution doesn't require any changes to the client's network. No appliances or agent installation is needed. It's non-intrusive, so there's no risk. The solution is agnostic to network hardware and architectures and collects radically small traffic samples from every network device or VPC, no matter if it's a legacy router, a private cloud or a public cloud. It uses standard sampling protocols that are built into every network device.
Cynamics is the only next generation network detection and response solution that uses standard sampling protocols built into every gateway, providing organizations with advanced technology capabilities with a minimal burden on their resources.
IPgallery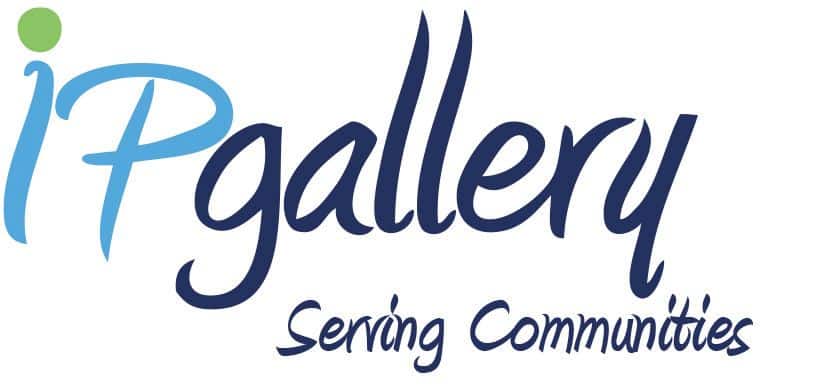 IPgallery provides tailored integrative IoT and AI/ML-based solutions that allow cities, municipalities, telcos and mobility service providers to better serve by means of enhanced safety, improved day-to-day and during emergency efficiencies, and real-time predictive insights from IoT / data sources, new revenue streams and digital transformation.
IPgallery's real-time AI data platform allows users to gain strategic insights and context-based intelligence. The company specializes in the design, architecture, development, implementation and deployment of mission-critical and time-critical real-time IoT AI/ML data-driven smart city and urban mobility solutions, along with professional services and expertise in data science, edge compute and 4G/5G.
Solutions support data privacy and protection (GDPR-ready) through the full life cycle of data. This allows IPgallery to provide robust Big Data analytics, predictions and reporting tools essential for urban planning and future urbanism developments.
RoadSense

RoadSense enhances the development of cities worldwide by monitoring and analyzing public spaces in real-time. With this, it improves safety and security, enhances well-being, reduces energy consumption and helps cities achieve their Net-Zero goals.
The company's mission is to collect data and by using cutting-edge technologies to make cities truly smart. It aims to do that without the need to infringe upon privacy in any way, without databases, without tracking smartphones and without even knowing license plate numbers.
It has ever-learning RoadBox technology that can track and count people and vehicles in a public space. Through micro-mobility it can ingest the data in the cloud and deliver new and insightful information, through API or directly to the client's desktop with an accurate, real-time dashboard.
RoadSense devices are easily installed as roadside units, tracking the traffic in real time, while identifying incidents —accidents, debris on the road, vehicles stopping on the shoulders, black ice, etc. — in a fraction of a second. Drivers are visually alerted when approaching the danger zone.
National and local start-ups
Beep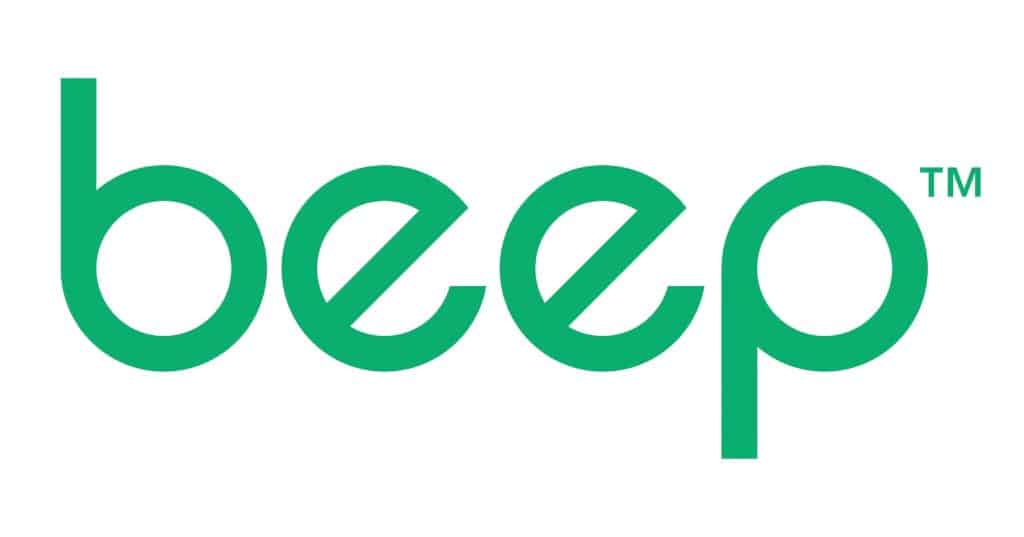 Florida-based Beep offers Mobility-as-a-Service through careful planning, deployment and management of shared autonomous vehicles. Beep provides first and last-mile solutions to communities, campuses and transit agencies.
It leads the process from concept to launch by planning successful routes, securing regulatory approvals, addressing all community requirements and managing end-to-end service for safe and reliable mobility implementations.
Beep powers the all-electric, autonomous shuttle that operates within the Peachtree Corners lab campus. If you had to give an advanced autonomous service a name, "PAUL" — short for Piloting Autonomous Use Locally — is a good one.
PAUL delivers "unprecedented safety" through Beep Command Center (BCC) capabilities with continuous human monitoring. The new technologies are developed leveraging T-Mobile 5G C-V2X infrastructure, vehicle data and collaboration with other Curiosity Lab companies.
Peachtree Corners is just one of several Beep installations across the country. Other locations include the Mayo Clinic, Yellowstone National Park and Lake Nona, Fla.
i-charging

The company i-charging was born from the desire to create technology-based products, enhancing innovation, differentiation, design and quality, within the most sophisticated segments of the infrastructure for electric mobility. i-charging wants to be a technological reference for the electric mobility sector and believes it can do more, sustainably, adopting new tools and methodologies and leveraging know-how with global ambition.
The company plans to contribute to the mass adoption of electronic vehicles. Since fast charging is a crucial element for it to happen, i-charging looked at how it can combine its core technical skills with a passion for building new, disruptive solutions. Its new approaches can bring investment optimization, better infrastructure utilization, unlimited scalability, intelligent management, integration with different power sources, renewables and energy storage, improved interface and better user interaction.
Intelliterra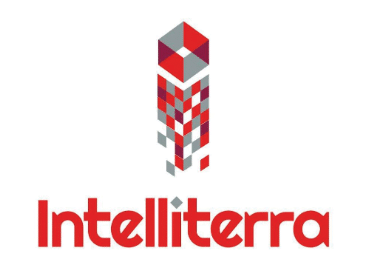 Intelliterra is a next-generation platform for AI-designed wireless remote area connectivity: affordable, high-speed, IoT-friendly (surface and drone-in-flight). Its connection with the Curiosity Lab is sure to advance drone technology.
SkyMul

SkyMul is automating a backbreaking physical task performed on concrete construction sites: rebar tying. It developed SkyTy, a swarm of modular robots that flies over the rebar installation, detects rebar intersections and ties the intersection autonomously.
The platform leverages machine learning and computer vision to map the work area and locate rebar intersections. Each drone can land, tie and take off independent of the others. If a drone or its tie tool breaks, it can be swapped out for a spare, forming a modular, flexible and robust system.
This technology combines the tenets of flexible automation and smart tools from the manufacturing industry for the construction field.
Trellis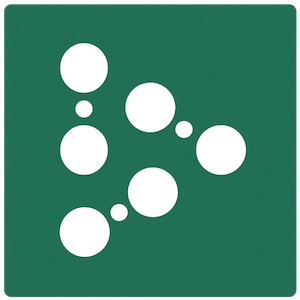 Trellis helps farmers grow more and use less with the easy-to-use on-farm sensor network and online intelligence platform. The sensor stations record data every two hours and send it to a cellular base station, which automatically uploads it to the cloud.
The units are fully integrated and measure soil moisture tension (how hard the plant has to work to extract water from the soil). Users can measure soil moisture at two, three or four depths.
ZONO Technologies

The core purpose of ZONO Technologies is to provide safe disinfecting and sanitizing solutions that protect the health and welfare of all people and the earth. The company serves the childcare, museum, sports, public safety and military industries.
The ZONO Disinfecting and Sanitizing Cabinet kills 99.9% of common viruses on non-porous surfaces and common bacteria on non-porous, porous and semi-porous surfaces. It utilizes a combination of process control, ozone concentration, humidity and time to achieve consistent and U.S. laboratory-confirmed disinfection and sanitization levels.
With its open and collaborative environment where startups and established global companies are consistently interacting and crossing paths, fostering innovation and curiosity, Peachtree Corners is excited about the collaborations to come.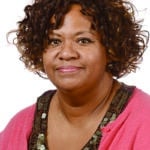 Arlinda Smith Broady
Arlinda Smith Broady is part of the Boomerang Generation of Blacks that moved back to the South after their ancestors moved North. With approximately three decades of journalism experience (she doesn't look it), she's worked in tiny, minority-based newsrooms to major metropolitans. At every endeavor she brings professionalism, passion, pluck, and the desire to spread the news to the people.