It was the summer of 2010 and William Makson was in Spain about to tuck into a Tortilla Española for breakfast. The ingredients were simple – eggs, potatoes, onions and olive oil.
That meal brought something new on Makson's culinary radar as he noticed how much the freshness and quality of a locally sourced Extra Virgin Olive Oil (EVO) could elevate a dish.
Makson was no stranger to gourmet food. As senior event manager for a luxury catering company in Atlanta, he worked with clients, chefs and staff to stage elaborate events ranging from 10 to 10,000 guests.
"Even being in the food industry, I was amazed at this whole new education for my taste buds," Makson said. That education continued as he traveled around Europe and sampled local EVOs and balsamic vinegars.
But how do you go from enjoyable culinary experiences to a business plan and owning VSOP Olive Oil and Vinegar Taproom, one of the largest Olive Oil and Vinegar emporiums in North America?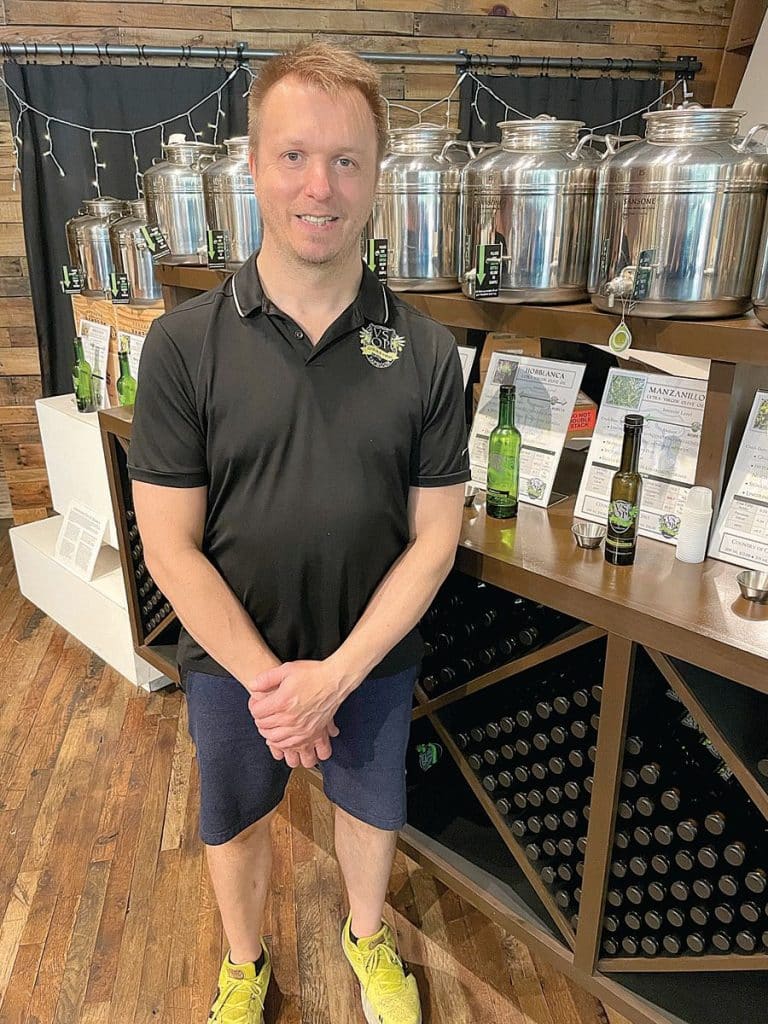 Taking the leap
The tipping point came on a trip to Maine where Makson wandered into a shop and enjoyed a tasting of gourmet balsamic vinegars.
"True balsamic vinegars have a much deeper and richer flavor than the ones we get at the grocery store. They have no fillers, thickeners or sugars added, so the taste is very pure," he said.
Within six months of the Maine trip, Makson quit his job and opened the VSOP Olive Oil and Vinegar Taproom, now located in historic Norcross.
"I never thought I would open my own business. I took some Small Business Administration classes and started piecing everything together," he said. "The SBA classes were helpful but if I have any advice for entrepreneurs, it would be to find a networking group of other entrepreneurs."
His next steps included a lot of self-education about suppliers, certifications, shipping and bottling. Today, VSOP Taproom imports EVOs and vinegars from all over the world – Spain, Italy, Greece, Portugal, South Africa, Peru and California, among other places.
Makson says that where the olives are grown is important, but not as important as how the olives are harvested.
"Proper harvest timing and method ensures flavor, freshness and affects the polyphenol count. Polyphenols are the antioxidant ingredient in olive oil that makes it so healthy," Makson explained. "All the oils we purchase meet stringent standards and are labeled by region, harvest date and polyphenol count."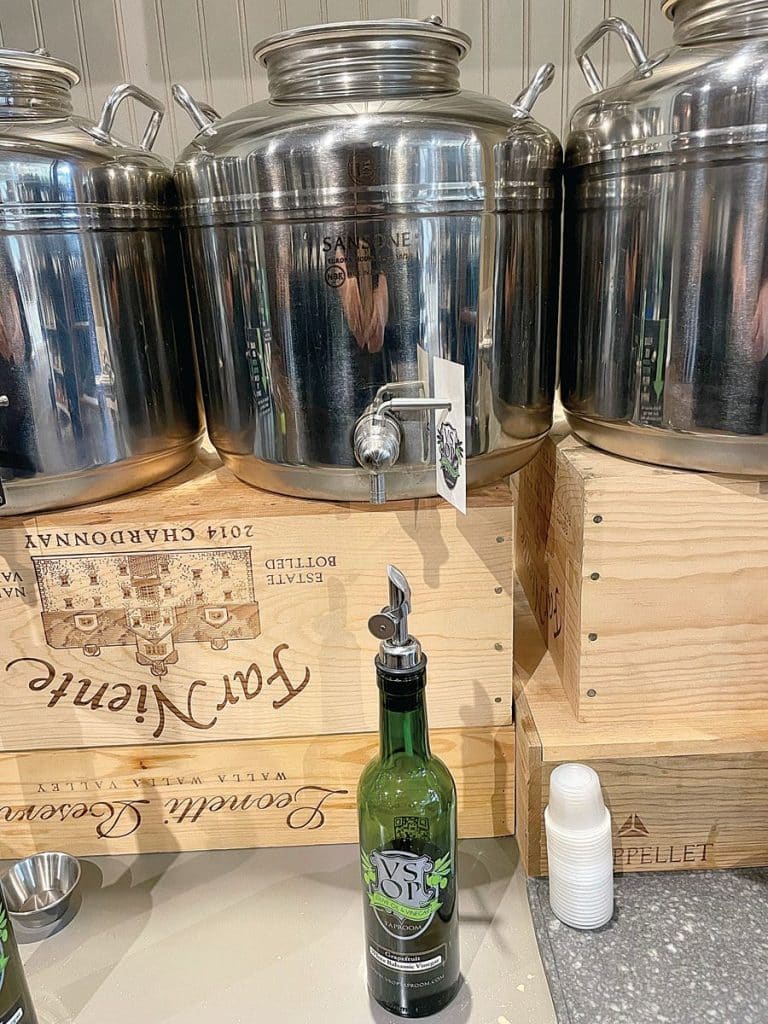 Location. Location. Location.
Finding a home for the store was challenging. The first deal he made ended up falling apart. Then the shop found a space in Alpharetta, but the location didn't provide enough foot traffic.
When the space in historic Norcross became available, Makson jumped at it. The Norcross space is quite a bit larger than the previous location, and this allows him to sell companion items.
Today VSOP Taproom is one of the largest stores of its kind in North America.
As you wander through the store, you will see beautiful olivewood charcuterie boards, bowls and salt and pepper cellars. A range of gourmet foods can be found along with a large selection of Olive Oil and Vinegar carafes.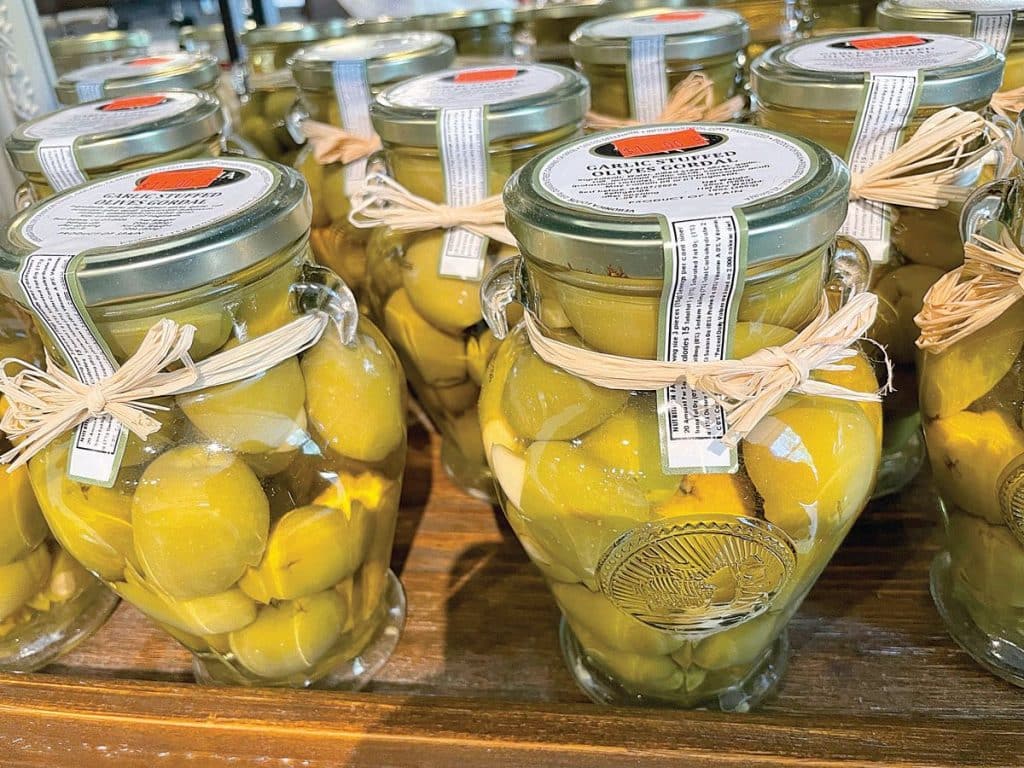 Makson has also invested in a selection of affordable wines. "Our wines range from $10 to $50 and are ready to drink right away." For those browsing with a sweet tooth, the shop also features a selection of gorgeous pastries from renowned local pastry chef Francois Collet.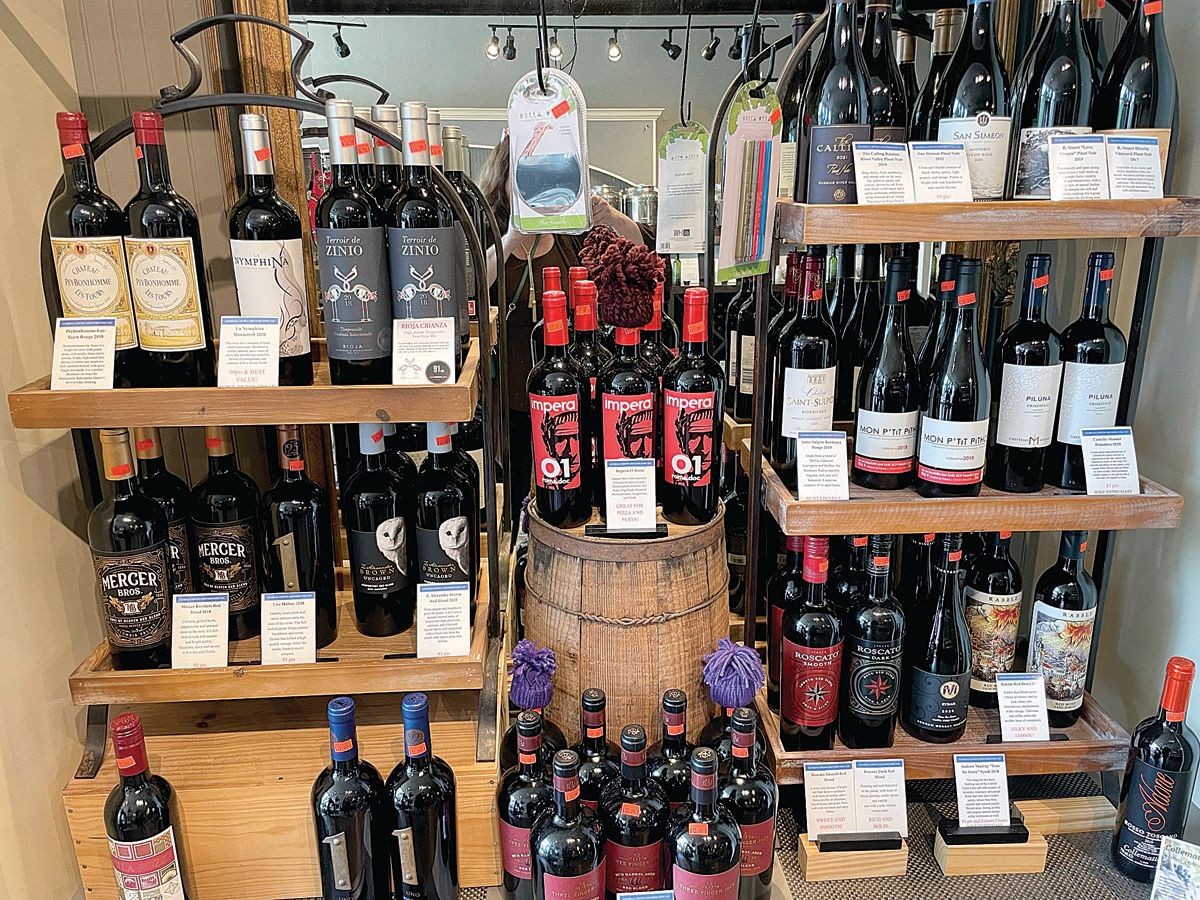 Your salad is calling….
….and it would like you to stop assaulting it with chemicals and stale oils. Makson says customers come back because the experience of tasting the freshest EVOs and the deepest true balsamic vinegars, free of additives, is a game changer.
If you're looking for a quick way to elevate your cooking this summer, stop in and try out some of the VSOP Taproom exceptional EVOs and vinegars. Group tastings are available and can be customized to your occasion.
If you don't wish to visit in person, Makson can ship to you or help you put together the perfect gift assortment.
VSOP Olive Oil and Vinegar Taproom
81 South Peachtree St., Norcross
vsoptaproom.com, 678-795-2002
VSOP Taproom Customer Favorites list
Extra Virgin Olive Oils: Tuscan Herb, Blood Orange, Garlic, Lemon
Balsamic Vinegar: Traditional, Fig
White Balsamic: Sicilian Lemon, Cranberry Pear
Elevate your favorite summer caprese salad.
Layer slices of ripe tomatoes with fresh Mozzarella cheese and sprinkle with fresh Basil and salt and pepper. Drizzle Hojiblanca Spanish Extra Virgin Olive Oil and 25-year-old Denissimo Dark Balsamic.
What is the proper ratio of Oil to Vinegar?
Makson suggests 50/50 if you like a stronger taste, and 2/3 oil to 1/3 vinegar if you like a milder taste.
Add in a small amount of salt and paper and whisk together, then drizzle over grilled vegetables, green beans or salad greens. A few drizzles also add depth and taste to meat and poultry.
A final tip: pour a little balsamic vinegar over strawberries and add a few grinds of pepper for a light summer dessert that can be served alone or over ice cream.
Photos by Carol Casey