Norcross Gallery and Studios is presenting a new exhibit, Summer Brights, which opened on July 27 and continues through Saturday, September 9. The show features the work of five selected artists and is full of colorful paintings reflecting the bountiful summer season.
A reception will be held August 13, 4-6 p.m., giving visitors an opportunity to socialize and meet the artists.
Noted works in the exhibit include Cynthia Corbin's exuberant collage of flowers, "Summer Bright." She says she loves working in collage, adding, "The brilliant colors are great fun in this floral and I loved selecting and blending the different papers to create the design."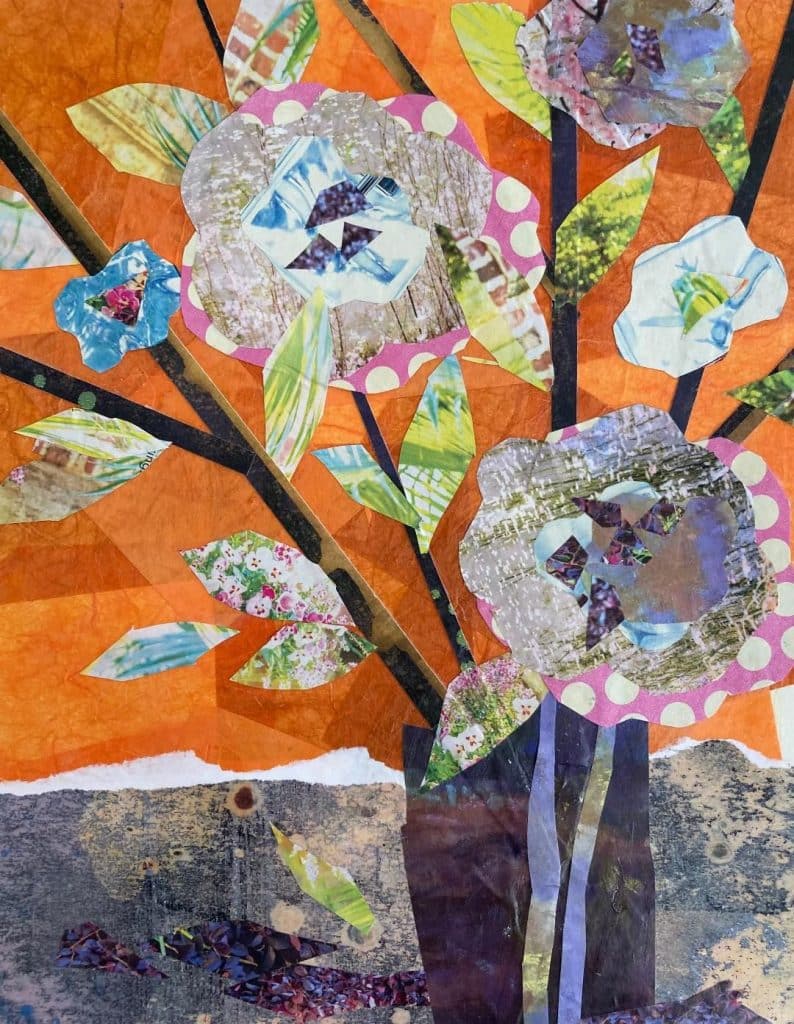 Joyce English echoes the bright theme, although her painting suggests a recent rainy day. "Yellow Slicker on Chair" was done from her kitchen, looking at the light falling on the table and the folds of the yellow slicker on the chair.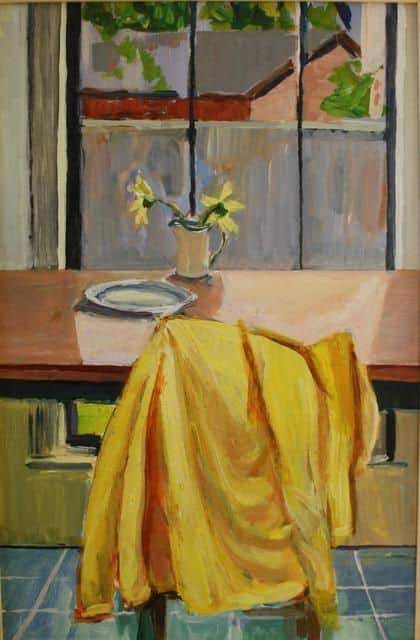 Jeannie Fortin, a longtime member of the gallery, offers "Eden," a beautifully imagined scene which makes viewers wish to be there. "A beginning place, wild and bright, calmed by water and sand, enjoyed by all."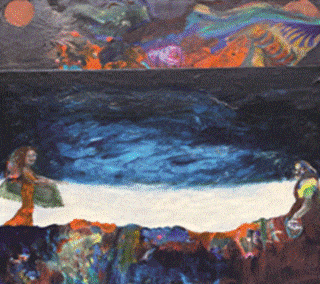 A relatively new member, David Magnes, is from South Africa; he loves horses and has participated in many show jumping events in his youth. His talents extend into painting as well, evidenced here in his beautiful pastel portrait of a horse.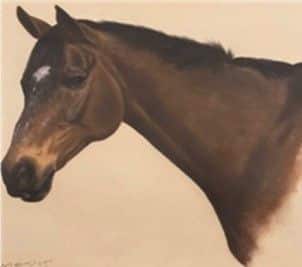 Larry Hall, an artist of numerous media and board member of the gallery, presents a lovely painting of a single red flower bloom.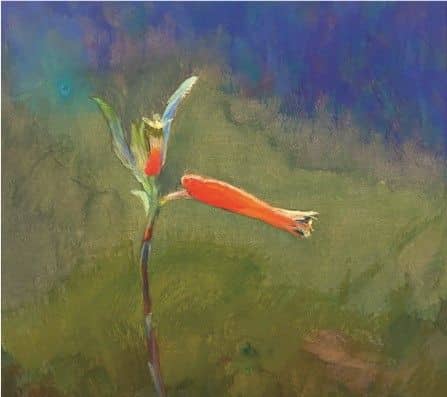 Norcross Gallery and Studios, a nonprofit 501(c)3 organization, is located at 116 Carlyle Street in downtown Norcross. Its goal is to provide art and culture to the community and support for artists through ongoing exhibits, classes and workshops.
The gallery is open Thursdays through Saturdays, 11 a.m. to 4 p.m. Learn more at norcrossgalleryandstudios.org.