Explore Gwinnett has organized its Artober program for several years, and the City of Norcross has always held its Art Splash event at the same time to dovetail the two. Taking place the first weekend in October, Art Splash historically kicks off the Artober lineup.
The city has decided to work in partnership with Explore Gwinnett and grow Artober in Norcross. The decision was based on feedback from the community through comments to staff and city officials as well as surveys and public input outreach, such as the city's comprehensive plan, Buford Highway Master Plan and, more recently, constructing the Norcross Master Arts & Culture Plan.
The Norcross Public Arts Commission (NPAC) is also a partner.
"We know the community is interested in the arts, specifically in things they can engage with, that they can feel a part of — a culture of art, from little activations, simple and temporary, to events, to actual large-scale permanent public art installations. Artober is all about that celebration of creativity, culture and expression," said Nicole Newsom, a spokesperson for the City of Norcross.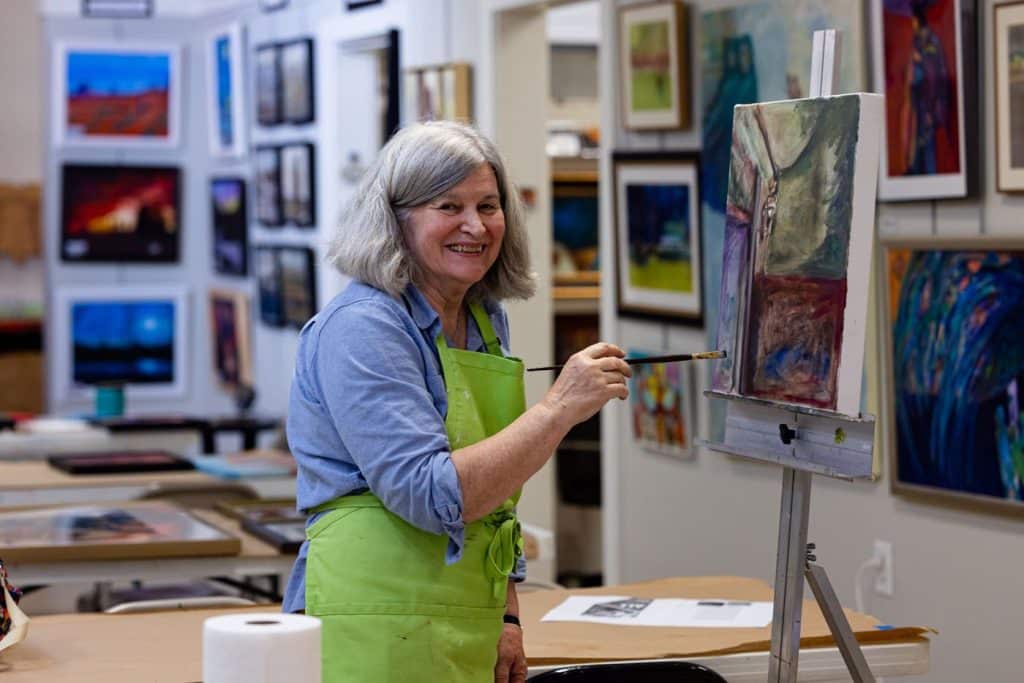 Celebration of diversity
This year, the celebration begins in mid-September to coordinate with Hispanic Heritage Month. The city's Hispanic and Latino residents comprise 47% of the population, so it's important to show the area's diversity.
"By community, it means the whole community — not just downtown, not just one demographic," said Newsom. "Norcross is widely diverse, with so many vibrant cultures making up what Norcross is as a community. Historically, there has been a divide in the city, echoed by the physical divider of Buford Highway. There is talk of the 'two sides of Norcross,' and finding ways to bridge this gap is something that is always top of mind for the city."
The addition of Dia de los Muertos in November 2021 and Hispanic Heritage Celebration in September 2022 to the events calendar was one example of the city seeking to celebrate its diverse cultural community.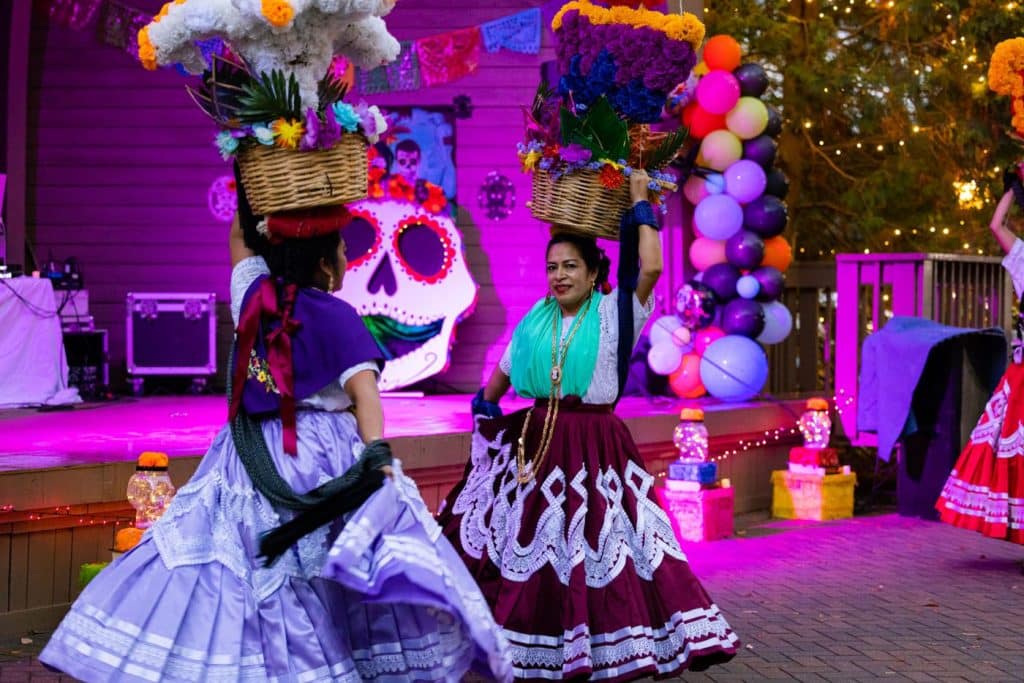 Hispanic Heritage events will kick off in the parking lot of Summerour Middle School, on "the other side" of Buford Highway.
"It's an exciting step in the right direction …we're trying to do more to ensure equal access to events, arts, green spaces and all city amenities for the entirety of our community," said Newsom. "This being the first year, we won't meet every aspect of the city's full vision, but there are many ideas to explore and there is every hope to grow each year into that vision — one of celebrating art and culture in a variety of ways throughout the entirety of Norcross."
Artober 2023 lineup
The celebration includes a variety of events and exhibits.
Norcross Life Through the Lens: Sept. 14 through Oct. 3, the city will provide ArtMaps to aid viewers looking for pictures. The entire community was invited to submit photos from the Fourth of July holiday that portrayed life in Norcross. While the best went through a juried selection for one of the bigger exhibits, every photo submitted will be displayed.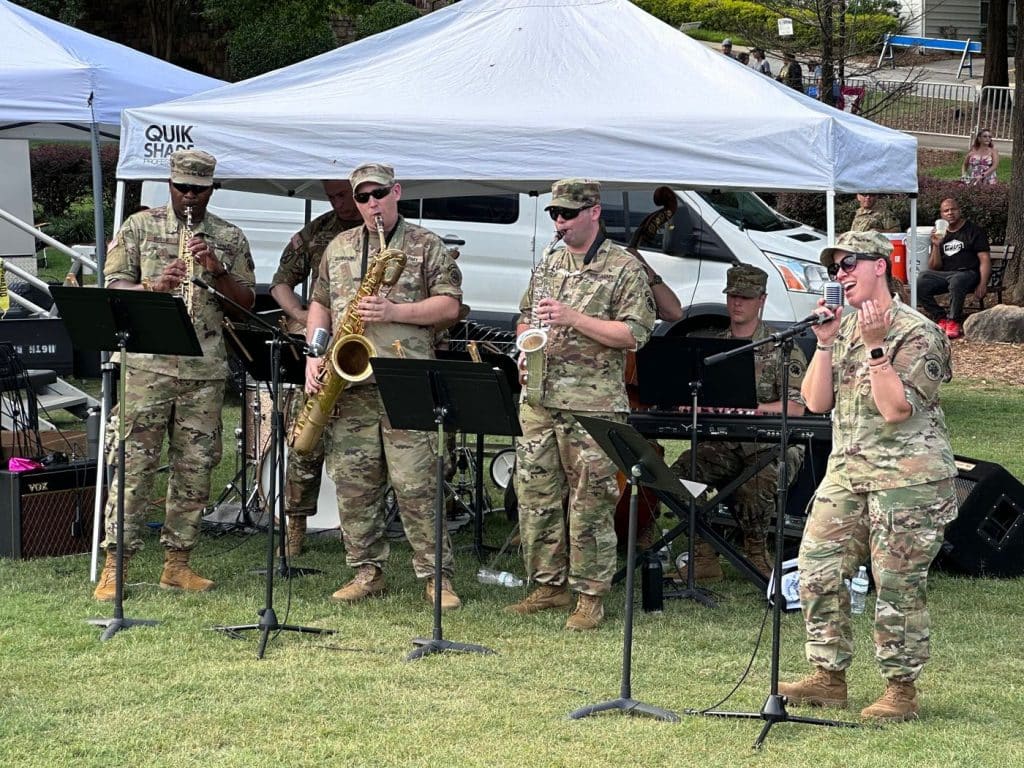 Hispanic Heritage: September 16, 2-6 p.m. at Summerour Middle School parking lot. The community is welcomed to embrace a vibrant fiesta of Hispanic art, culture, music and flavors.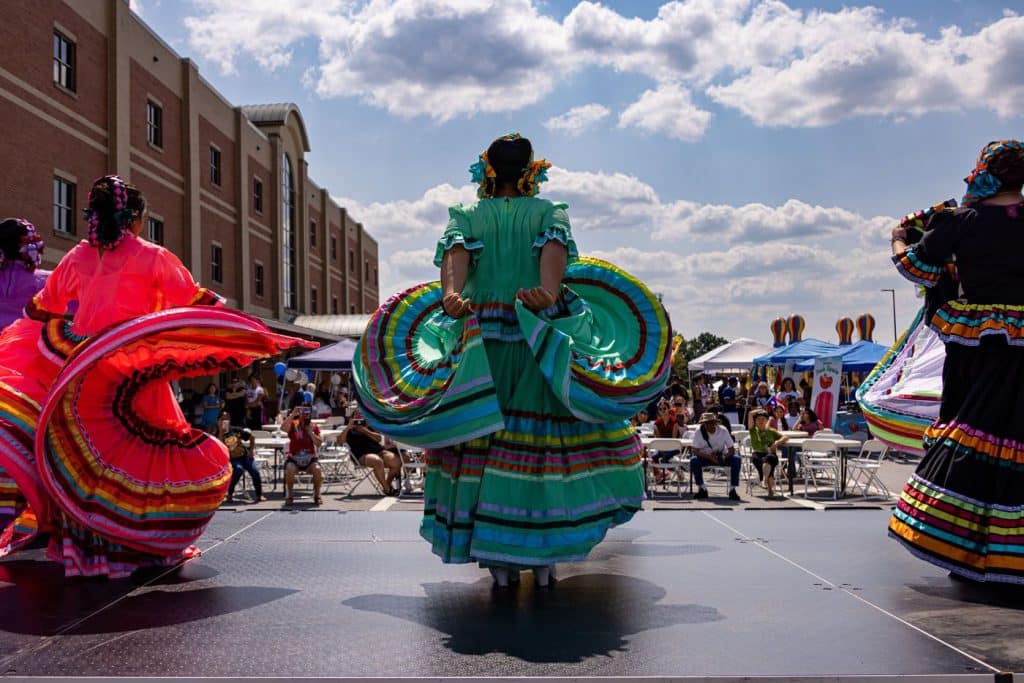 Norcross Art Splash Festival: Oct. 7-8. It's the Hallmark Arts Festival in the city. As the Art Splash Festival ends each day around 5-6 p.m., downtown businesses offer specials and Lionheart Theatre presents the show "Bewitching" so festival attendees can enjoy "Dinner and a Show" each night.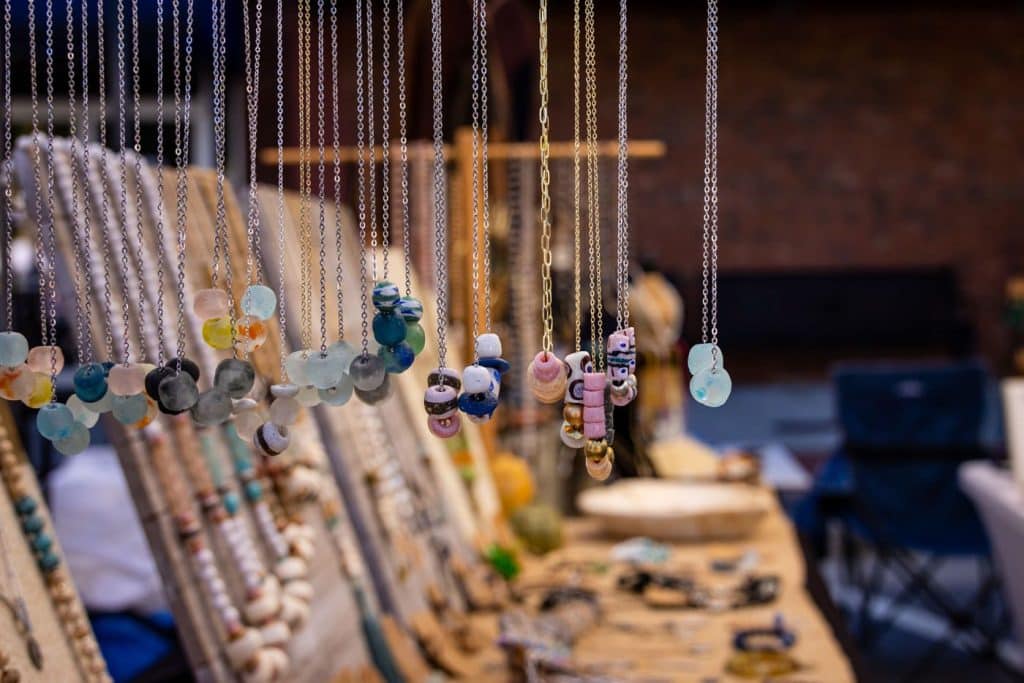 Yarn-bomb Downtown Norcross: As early as Thursday, Oct. 5, residents can put up knitted and crocheted pieces throughout downtown public spaces. City crews will take the items down at the festival's end with an Art Splash clean-up. Suggested places for yarn bombing are the three picnic tables in front of the railroad, especially the umbrella poles, park benches, light poles, etc. The only restrictions are to avoid utility poles and anything Splash Festivals may put out.
Dia de los Muertos: Nov. 4, 5-9 p.m. at Thrasher Park. Join the community for another vibrant celebration. There will be dancing, live entertainment, delicious Mexican food and a parade.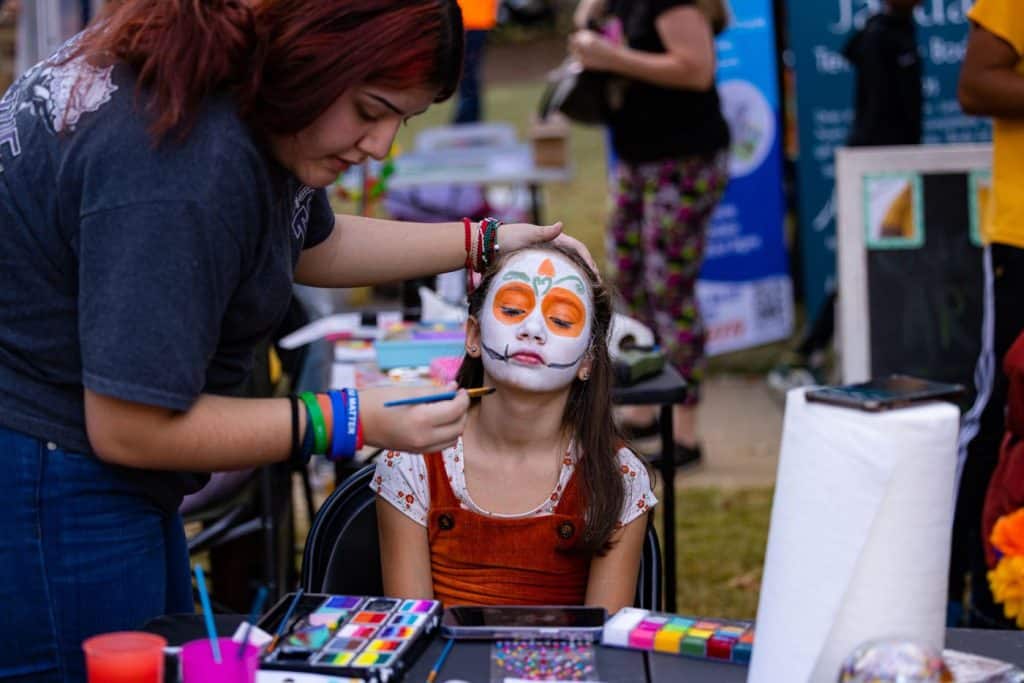 A Day in the Life photo exhibition
Together with the Norcross Public Arts Commission, Norcross Gallery & Studios presents "Norcross — Life through the Lens," or "Norcross — La vida a través del lente."
The city invited everyone who was in Norcross during the July 4th holiday to take pictures on their cameras or cell phones. Attendees were encouraged to capture the fireworks at Thrasher Park, barbecues, fun times with family and friends or anything picturesque in the City of Norcross.
"Our project is really ambitious — we want everyone in the 6.17 square miles in the City of Norcross to go out, take pictures during the 4th of July holiday weekend and submit them free of charge to our website," said gallery director Anne Hall, adding that the gallery mailed 8,000 postcards — half English, half Spanish — and put posters in 140 locations in Norcross and Peachtree Corners, as well as sending out a press release.
"We will display the photos of people celebrating friends, family, fireworks and fun all through the city during the month of Artober," she said. "The gallery received about 75 submissions. We had hoped to see more like 1,000 images to share in exhibitions this fall, but the weather was bad and this was our first attempt."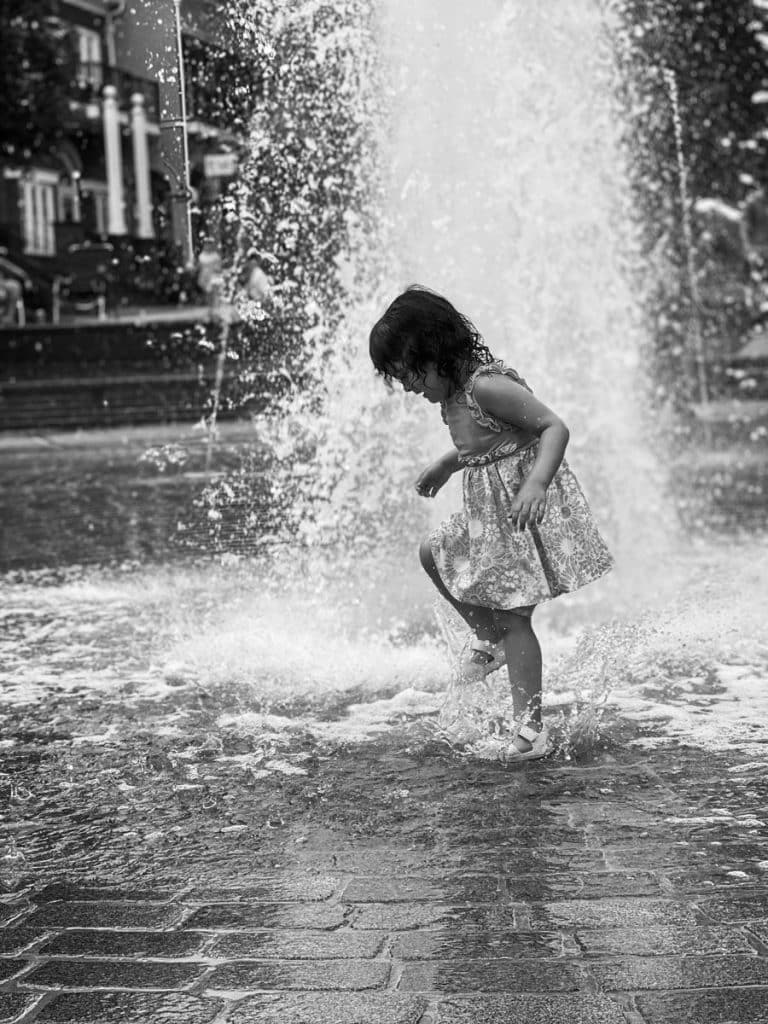 The diverse jury, composed of professional photographers Tracey Rice, H. Gay Allen and Pablo Andres Rodriquez, selected the top photos for exhibition in the gallery and the winners of hundreds of dollars in prizes. The winners, along with other honorable mentions, will be displayed at three locations: Norcross Gallery & Studios (116 Carlyle St., Norcross), Norcross Cultural Arts and Community Center (10 College St., Norcross) and Cafe 45 South (45 S. Peachtree St., Norcross).
Every photo will be displayed throughout the city during Artober, from Sept. 14 to Oct. 31. The city will provide ArtMaps to aid viewers looking for pictures.
Sponsors and supporters
Sponsors for the project include the NPAC, the City of Norcross, Keller Williams agent April MacManus, Cafe45 South and private donors.
The Gwinnett Creativity Fund (GCF) provided crucial support with a 2023 Project Grant totaling $3,000. Now in its fourth year, the GCF provides financial support to arts and cultural organizations that boost Gwinnett County's economic development and further the community's diverse cultural scene through funding from Gwinnett County, according to a press release.
Members of the Southwest Gwinnett Chamber of Commerce, the Peachtree Corners Photography Club, and the Latino Lions Club of Norcross also provided valuable input.
They all came together to give the community an opportunity to celebrate art, diversity and fun in Norcross.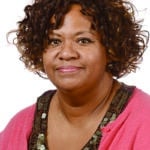 Arlinda Smith Broady
Arlinda Smith Broady is part of the Boomerang Generation of Blacks that moved back to the South after their ancestors moved North. With approximately three decades of journalism experience (she doesn't look it), she's worked in tiny, minority-based newsrooms to major metropolitans. At every endeavor she brings professionalism, passion, pluck, and the desire to spread the news to the people.