In the heart of Southwest Gwinnett, surrounded by communities like Johns Creek, Norcross, Lawrenceville, Suwannee and Alpharetta converge, lies the vibrant town of Duluth.
At the center of Duluth's business network is the Duluth Business Association (DBA), a local networking group that has been the catalyst for business and community connections for years.
DBA is not your typical business networking organization. It's a family of like-minded individuals working together to elevate local businesses.
DBA creates space for business owners to network and grow during regular monthly meetings. Members share insights and stay informed about the latest developments in the business community.
At its core, DBA is a business networking organization with a clear-cut mission: to provide a professional environment where businesses can connect, collaborate and thrive.
With a membership base that includes seasoned entrepreneurs, passionate startups and experienced professionals, the DBA acts as a bridge that brings diverse experiences under one roof.
Why join the DBA?
Each month, meetings are held in a different business venue to highlight Duluth's entrepreneurial community.
Last month's meeting was held at the Southeastern Railway Museum (SRM), Georgia's official transportation history museum that houses the largest collection of "rolling stock" old trains, buses, cars and even President Harding's old rail car.
Not only do they house historic trains, but you can also reserve their venue for weddings, birthday parties, educational excursions (guided and self-guided) and media use.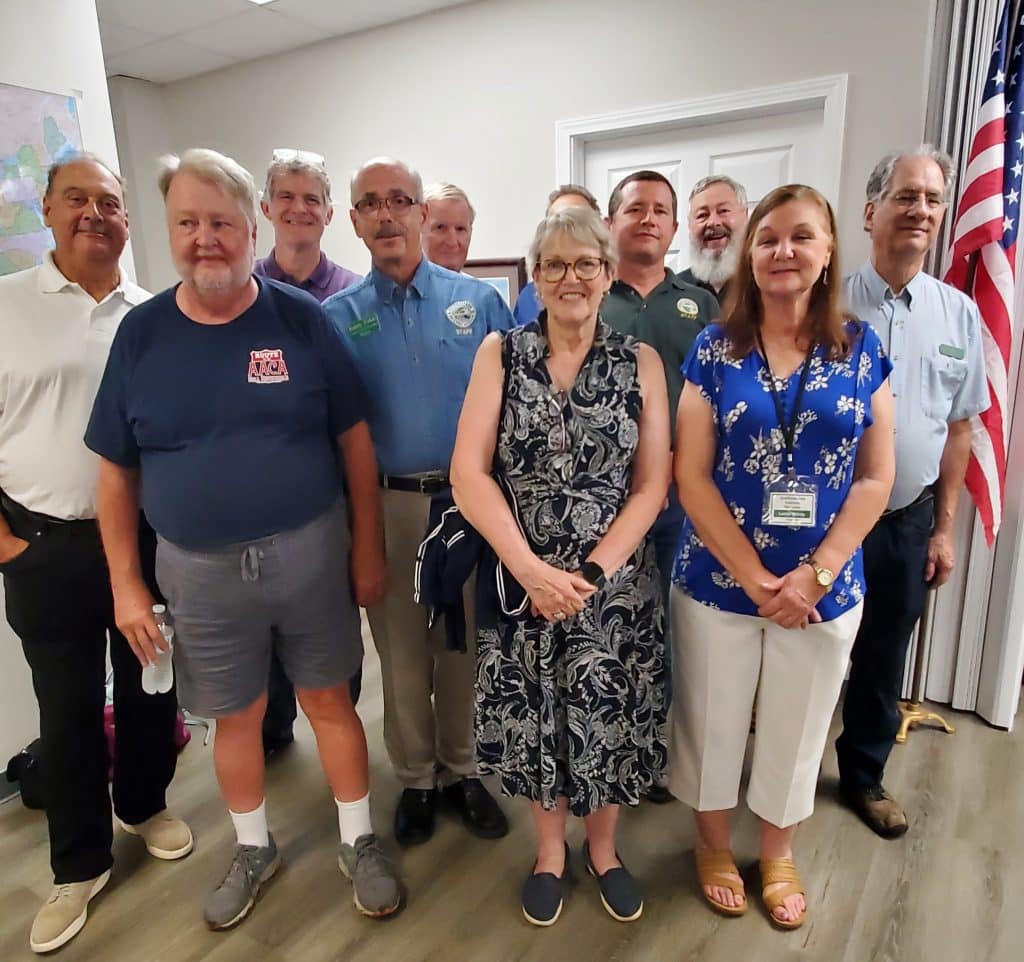 Michelle Parrish, former DBA president, shared "Every month we have it at a different location and it's in the Duluth business community. So, each sponsor gives DBA use of their facility and then we have other sponsors within the membership who will sponsor the food and drinks. If we don't have sponsors for a scheduled meeting, then DBA will pick up the tab."
Sometimes, DBA will have a Duluth City representative speak about the latest city developments.
During each meeting, members network by exchanging ideas, collaborating on upcoming events or projects and catching up on Duluth news.
New member inductees are announced and are asked to speak about their business to gain exposure in the community.
New members, Jean Rector, Art Director at Promise686 and a representative from PostNet Duluth spoke briefly about their business and organization. First-time guests were able to introduce themselves and what businesses they have in Duluth.
The power of networking with DBA
One of DBA's strengths is its ability to connect other businesses and with the wider Duluth community.
When asked what the main reason for networking with DBA was, one business owner, David Vasudevan of Digislate, Inc. said, "I just came to come here to visit my son. It's been 8 years since he moved here. I didn't see him at all, but he used to visit Chicago. He said that he should come on over."
He added, "There are lots of businesses in the Atlanta area and I said I don't know anybody. You don't need to know anybody. I will check networking events in this area. And now I'm here promoting my business."
Claire Dees, Executive Director for Spectrum Autism Support Group, said she loves being a member of DBA.
Dees stated "We bought the old Balloon Montessori school that had been sitting vacant for several years and renovated it and just moved in and opened. And we had to get rid of old items. And so, the first thing I did when we bought the building was to visit the DBA and realize what a welcoming community Duluth was."
"So, I started back in the fall and joined right away because I saw the benefit of connecting with other local business owners. And I've been running this organization for 25 years. As a nonprofit company that realizes what great partners all businesses are, we knew this was going to be our new home," she explained.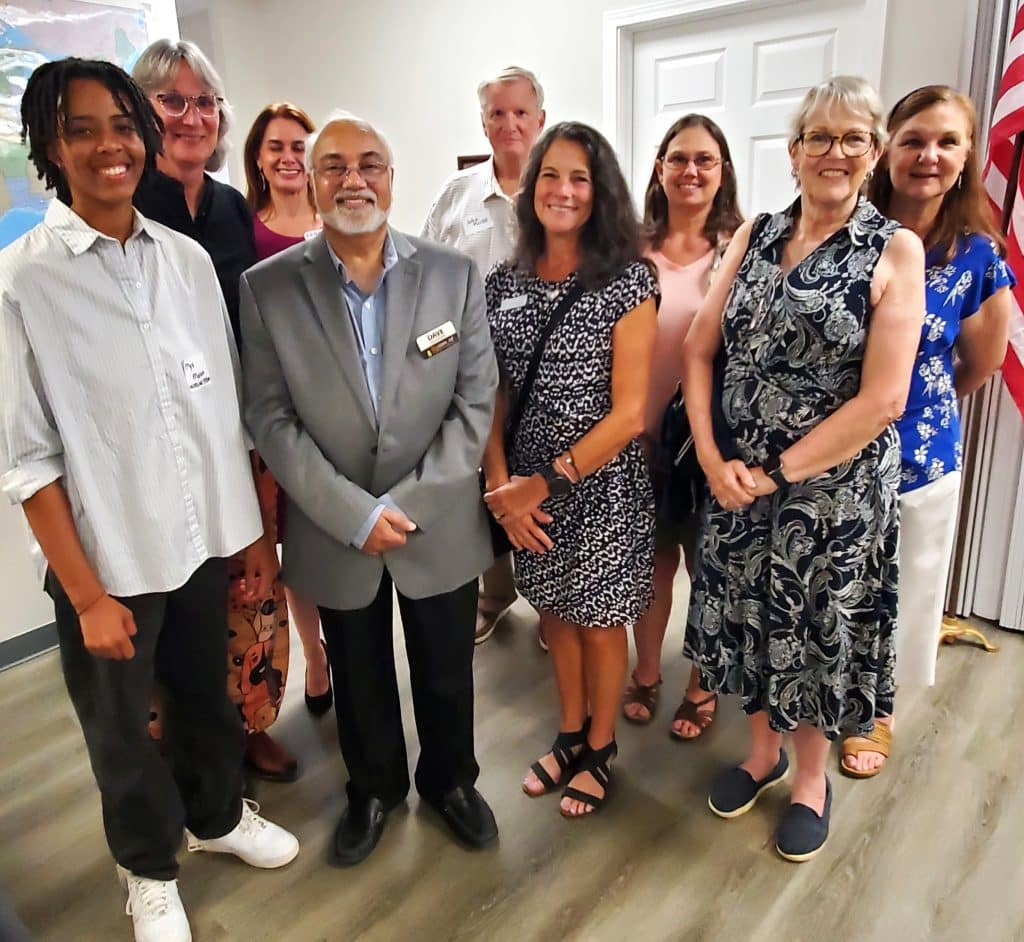 Join DBA Today and Grow Your Business
In the ever-evolving business world, connections are often the key to success. By becoming a member of the Duluth Business Association, you'll gain access to a network of like-minded professionals and contribute to the growth and prosperity of the Duluth community.
Become an integral part of the Duluth community by participating in local events, charity initiatives and community-building projects.
A couple of months ago, Rainbow Village was short on bed pillows. So, DBA members bought pillows for them. Just one example of businesses assisting other businesses and organizations in need.
Anyone can attend DBA's monthly meetings. The first attendance for guests is free of charge. When you attend as a second time guest, the fee is $10. On your third visit, DBA asks you to join and pay the annual membership fee of $125.
The next DBA meeting is October 10, 2023, at 6 p.m., at Northside Hospital Duluth, 3855 Pleasant Hill Road, Atrium on the first floor, Duluth, GA 30096. RSVP today at duluthbusiness@gmail.com.
Photos by Terri Iriajen