John Barcena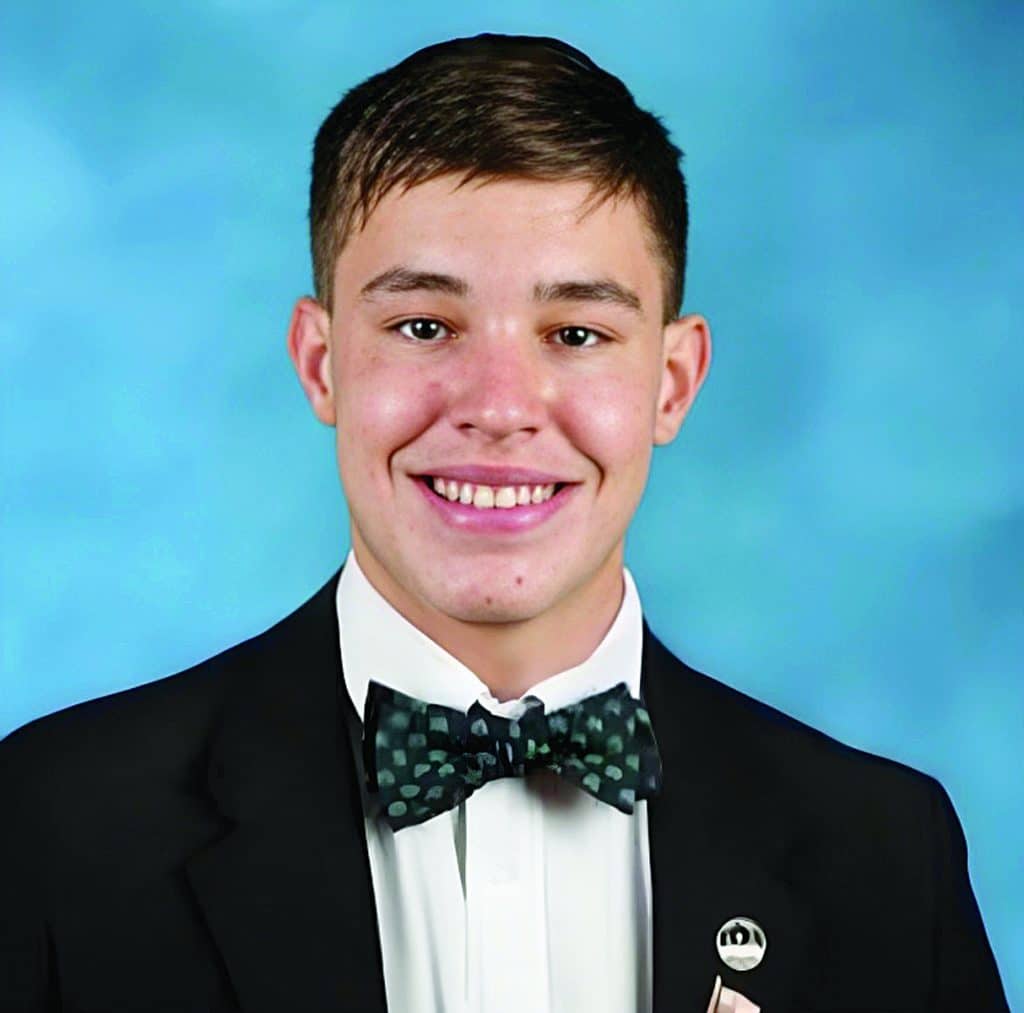 John Barcena's service to the Peachtree Corners community and beyond is extensive. He volunteers at Hands of Christ and St. Benedict's Catholic Church, where he's also the Core Team Leader for Youth Religious Education. 
He is also committed to the Boy Scouts of America, having earned his way into the Order of the Arrowman. Barcena is also a Senior Patrol Leader and oversees a troop of 90 members.
A passionate athlete, he is captain of Notre Dame Academy's Varsity Baseball and Swim teams and the Norcross Blue Devils baseball team. He's also recognized as a 10-Star Fields Club Swimmer.
Now in his senior year, Barcena made his mark in leadership roles at Notre Dame Academy by serving as President of the House of Knock on the Student Council. He participates in various school organizations, including the National Honor Society and Model UN Club.
Barcena credits Notre Dame Academy for shaping his academic and personal journey.
"In my life, I have been privileged to have many great teachers who were not only knowledgeable but genuine and passionate about their profession," shared Barcena.
"My school, Notre Dame Academy, has been crucial in the development of my faith and my pursuit of knowledge," he added.
Family, community and faith are Barcena's core motivators. As he approaches graduation, he aims to be accepted into college and attain the Eagle Scout rank. He dreams of leading creative projects at major entertainment firms like EA or Lucasfilm.
Katelynn Evan Palloto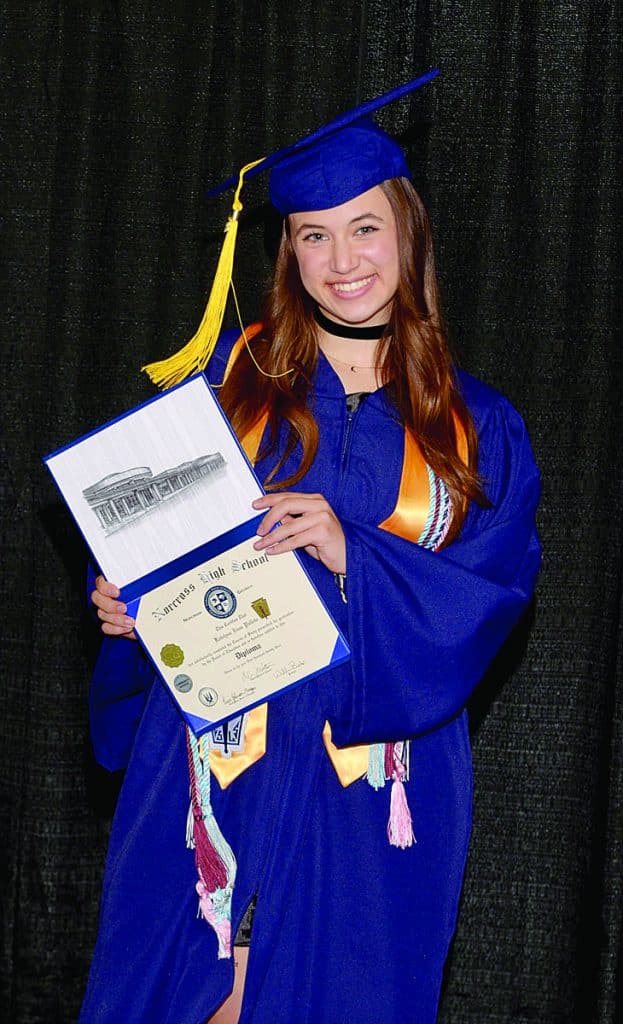 Katelynn Evan Palloto, a graduate of Norcross High School, has dedicated herself to excellence in anything she pursues.
After spending nine years at Cornerstone Christian Academy, she completed nearly 500 hours of community service through a six-year association with the National Charity League (NCL, Inc).
A natural performer, Palloto was awarded "Audience Favorite" at the Georgia Has Talent showcase by raising almost $2,500 for Boston's Dana Farber Cancer Institute in March 2023.
Norcross High honored her with inductions into the National Honor Society and the National Thespian Society, and she graduated with an International Baccalaureate certificate.
Now, she is a proud student at Belmont University's College of Music and Performing Arts, backed by a merit scholarship.
Palloto's journey with epilepsy inspired her to start an Instagram page focused on support and education for teens living with the condition. Her efforts led to her winning a national UCB Epilepsy Scholarship, selected from over 500 applicants.
Throughout high school, Palloto was active in the children's worship and praise band at North Point Community Church and took on leadership roles in the Fellowship of Christian Athletes Norcross program. Her guiding principles are rooted in humility, authenticity and faith.
"If I could attribute my drive to succeed to one main person, it would be God and my relationship with Him. Once I turned 18 years old, I realized if I am not living fully for God, then what am I living for? Every day, I strive to better myself in order to continue to grow with and please Him, and so He may better work in and through me," Palloto beamed.
Now at Belmont, Palloto aims to produce her own songs, participate in the Belmont University Christian Artist Showcase and further her worship-leading skills. She aspires to share her faith through music on prominent platforms.
Lathan Gunn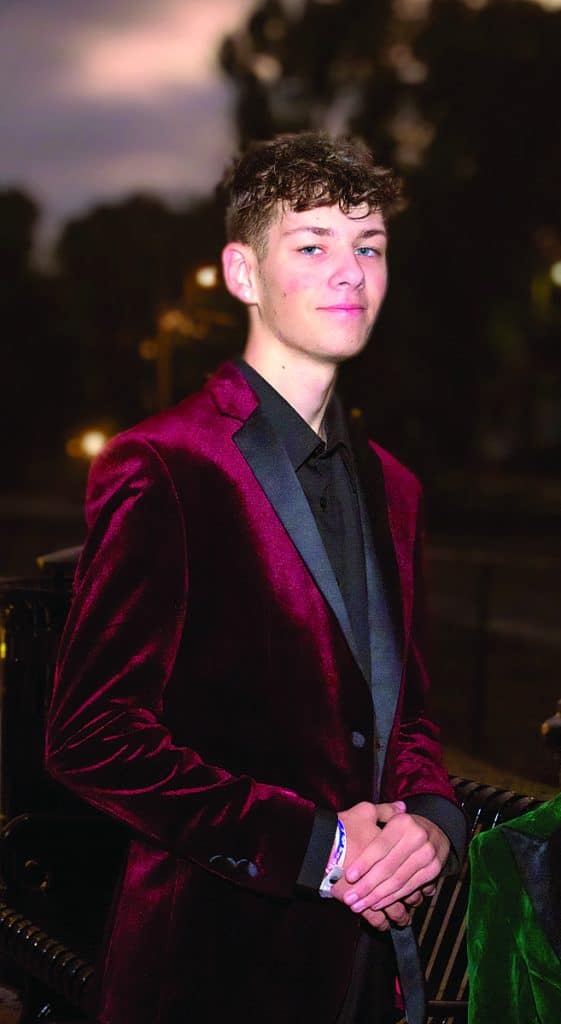 Lathan Gunn received the "Academic Excellence" certificate at Paul Duke STEM High School for the 2021-2022 school year. Remarkably, he is set to graduate early in 2024, becoming the first at his school to do so.
Committed to community service, he participated in the GUIDE Youth Advisory Board (YAB) from 2022 to 2024, earning the "Above and Beyond" Certificate for 2022-2023.
YAB develops leadership skills and focuses on substance abuse prevention in Gwinnett County. Gunn also chaired the Fundraising YAB committee.
Gunn joined the Prevention Action Collaborative of Gwinnett (PAC-G) in 2022-2023, focusing on alcohol and nicotine prevention. In September 2022, he participated in suicide prevention and Narcan training at the Wellness Fair.
Gunn's contributions were recognized in the December 2022 "Voice for Prevention" newsletter. With an eye on the future, Gunn aims to attend the University of Georgia. His dream profession revolves around his love for cars, and he aspires to become a Formula One Driver.
Central to Gunn's success is his belief in personal accountability and choice. He emphasizes the importance of individual decisions in shaping one's path, stating, "It's all about your own choice of what you do with yourself."
Alexis Alfonseca
Alexis Alfonseca, currently a senior at Paul Duke STEM High School, is making an impact in Peachtree Corners. He credits his father for his motivation, sharing, "Since he has made several sacrifices in his life to offer me a life full of opportunities." 
Alfonseca continued, "I honor it deeply and work even harder to make his sacrifices worth it. I know that if I ever fall, my father is always there, ready to pick me up. Without him, I wouldn't be the person I am today."
Desiring to have a lasting influence on rising students, Alfonseca founded the first Society of Hispanic Professional Engineers (SHPE) Jr chapter at Paul Duke STEM. He aims to motivate fellow Hispanic students to pursue higher education and leadership roles.
Alfonseca also led a STEM-focused initiative at Baldwin Elementary. Moreover, he consistently tutors students at the local Norcross library, showcasing his dedication to serving others.
His school played a significant role in shaping his academic and extracurricular pursuits.
Mr. Stephen Cochran, his Mechatronics teacher, was particularly influential. Alfonseca credits him for enhancing his leadership skills and facilitating connections with organizations like Siemens and Georgia Tech.
Alfonseca is making strides in the renewable energy sector by securing an internship with Siemens, a rare accomplishment for a high schooler. His vision for the future centers around mechanical engineering, focusing on aiding those with physical or economic hardships.
With a goal to attend Georgia Tech's Mechanical Engineering program, Alfonseca spends his weekends perfecting his skills in Computer Aided Design (CAD) and Computational Fluid Dynamics (CFD) for his school's racing team.
Caylee Bayer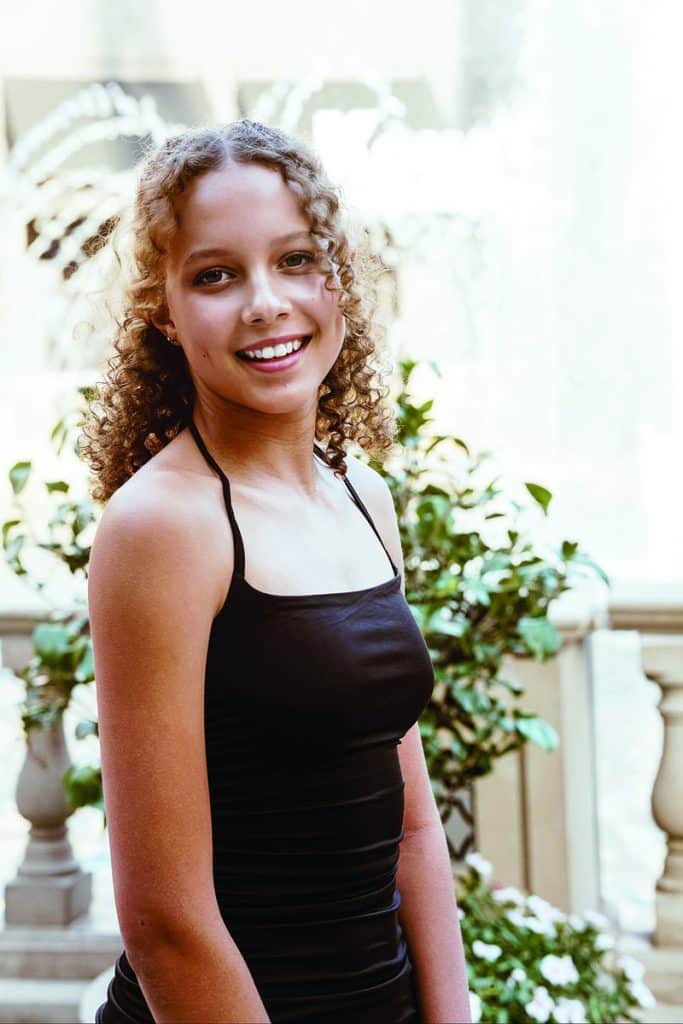 A freshman at Notre Dame Academy, Caylee Bayer works hard to reach her goals. She broke the school's 800m track record in the eighth grade and began playing on the varsity volleyball team. She later became the starting setter during her freshman year. She also earned an MVP award for the Atlanta Extreme Club.
Academically, Bayer takes all AP/Honors courses, boasting a high GPA. She's a National Junior Honor Society member and chairs its Environmental Branch. She also plays the flute in the school band.
Outside school, she volunteers at Mary Our Queen Church, The Fam Foundation, Project Genesis Guatemala and A Beacon of Hope. For the past four years, Bayer has been fundraising to provide education for children in Guatemala. She plans to visit the country in her junior year to contribute directly.
Bayer credits her drive to succeed to her mother, who encouraged her array of interests, including her passion for music.
"She pushes me to find my passions," Bayer stated, emphasizing her mother's influence in her love for playing the flute.
Coach Shana Herman, a teacher and basketball coach at Notre Dame, is another of Bayer's inspirations. She admires Herman's commitment to the community.
Bayer's long-term aspiration includes playing sports at a D1 school. Post-college, she's interested in serving as an officer in the U.S. Air Force. Despite her commitments, she prioritizes family time, travel and basketball with her family.
Abigail Donkor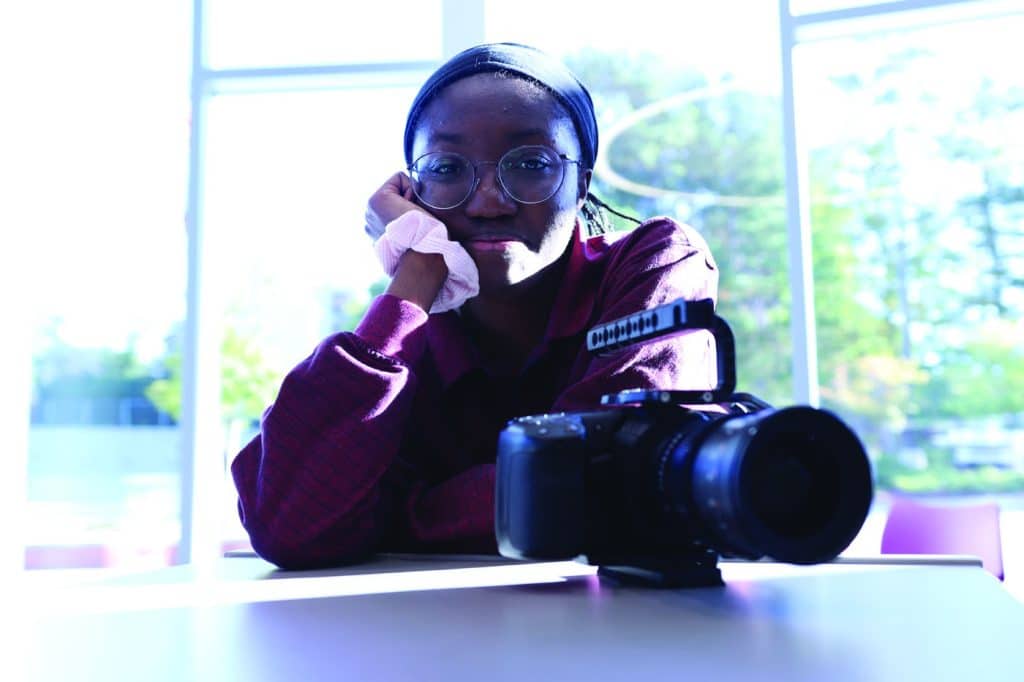 Abigail Donkor's drive to succeed stems from her parents' journey. As a first-generation Ghanaian American, she has witnessed her parents' sacrifices firsthand.
The family left their homeland to chase the American Dream in Gwinnett, where Donkor graduated from Paul Duke STEM in 2023. Her parents built a life from scratch, displaying great strength and dedication. Driven by this same dedication, Donkor ensures her parents' sacrifices aren't in vain.
Paul Duke STEM played a pivotal role in her success. The school's resources and programs propelled her toward her career ambitions, but her teachers' support made the difference. Teachers like Phillip Peavy, Brooke Skelton, and Ashley Morris nurtured her aspirations and collaborated with her to create important changes within the community.
Donkor's trajectory is impressive, with accolades like Gwinnett County CTAE Student of the Year in 2023 and a full scholarship to NYU Tisch School of the Arts. 
Her co-produced documentary, "Making: She Kills Monsters," is making waves across film festivals. Upcoming screenings include the ATL Sci-fi Film Festival, Out on Film, and the prestigious All American High School Film Festival at AMC Times Square Theatre in NYC.
Donkor lines her schedule with activities in Career Technical Student Organizations (CTSOs) like TSA, DECA and FBLA. Every accolade, especially in video production and business research at state and national levels, echoes the journey and skills she gained from her diverse courses.
In the short term, Donkor aims to create a short film or music video by the end of her freshman year at NYU Tisch. Long term? Cinematographer, director or writer for an A24 film, encapsulating her love for directing and her innate leadership and creativity.
Donkor's journey, both as a filmmaker and a visionary, is just beginning. With every film reel, she's capturing not just her passion but also the dreams and sacrifices of her parents.
Ava Mei McMahon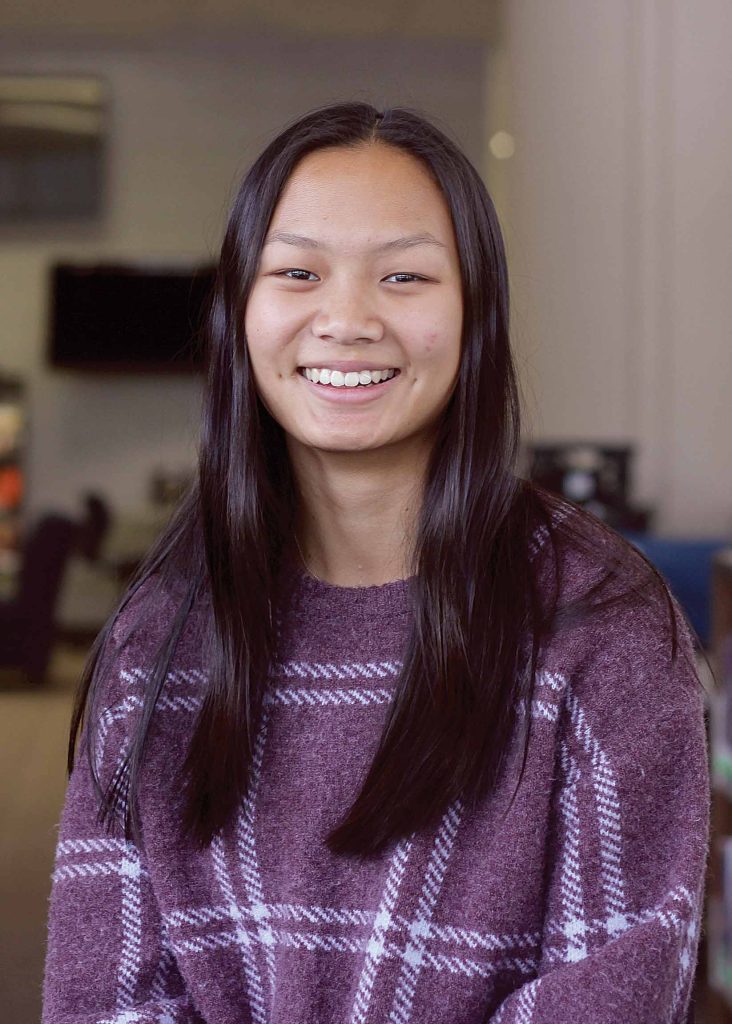 Ava Mei McMahon, a senior at Norcross High School, consistently exercises her leadership skills. In addition to holding the position of President of the Fellowship of Christian Athletes, McMahon also thrives as the Drum Major of the NHS Marching Band.
Her academic prowess is evident in her role as an International Baccalaureate Diploma Candidate, a rigorous program demonstrating her dedication to scholarship.
Beyond her academic commitments, McMahon is deeply involved in her extracurricular activities. She excels as a member of the varsity swim team, where she competes with drive and determination.
Her passion for the legal field is evident in her active participation in the Mock Trial team, where she sharpens her analytical and argumentative skills.
Beyond school, McMahon invests her time with Youth with a Mission and Homes of Hope, constructing homes for those in need. Demonstrating her dedication to service and community, she has traveled on mission trips to Mexico, solidifying her commitment to positively impacting local and international communities.
Casey Comerford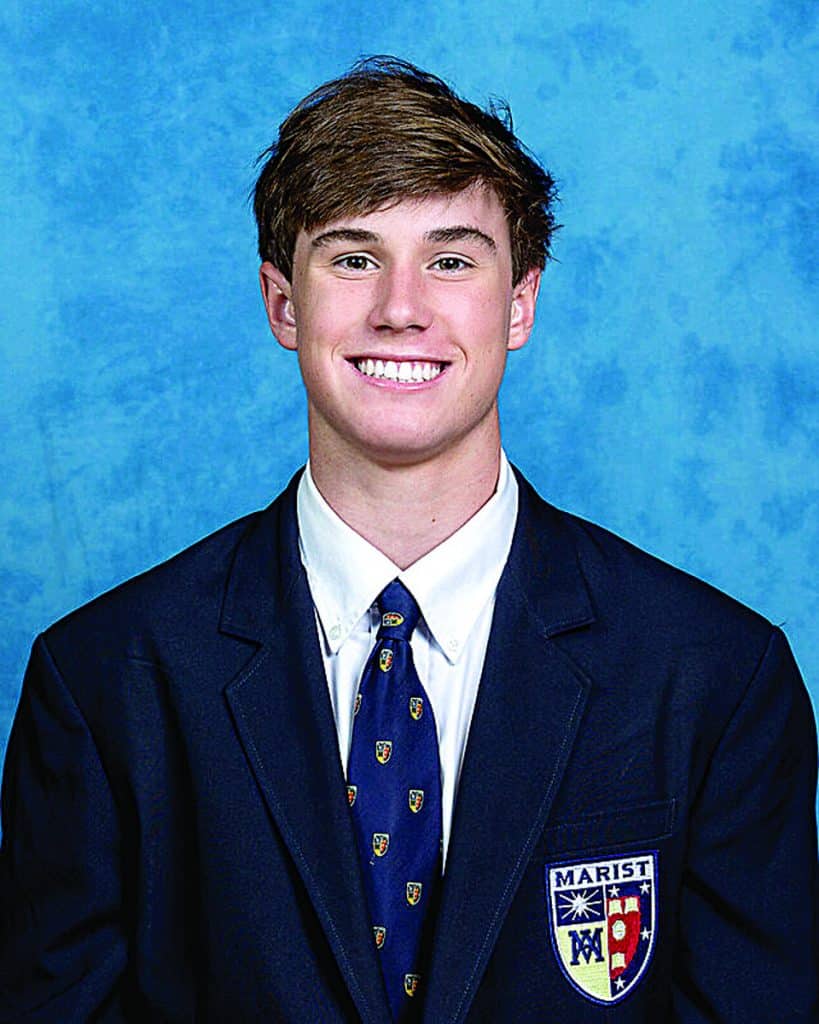 A senior at Marist School, Casey Comerford's commitment to excellence is unwavering, both academically and athletically.
His title as a National Merit semi-finalist emphasizes his academic dedication. This achievement isn't a mere trophy but evidence of his consistent effort over four years of intense study.
Comerford doesn't merely participate; he excels as a Varsity player in baseball and football. He's been recognized as first-team all-region in 6A for baseball and football, reflecting his commitment and talent in dual athletic fields.
Beyond sports, he's engaged in the Spanish Club, National Honor Society, Spanish Honor Society and Mu Alpha Theta Mathematics Honor Society.
Balancing academics and sports is challenging, but Comerford credits Marist's nurturing environment. With the support of teachers, coaches and faculty, he found equilibrium between the two demanding worlds.
His message to fellow students: "Be in the moment. It may seem hard now, but when you look back on your achievements, you will appreciate all of the hard work you put in and remember the good times you had."
As his high school chapter closes, Comerford's aspirations remain high. He's set his sights on contributing to state championships in football and baseball. His long-term vision? A dynamic career, possibly as a sports analyst or an executive for a professional sports team.
Carolina Chacon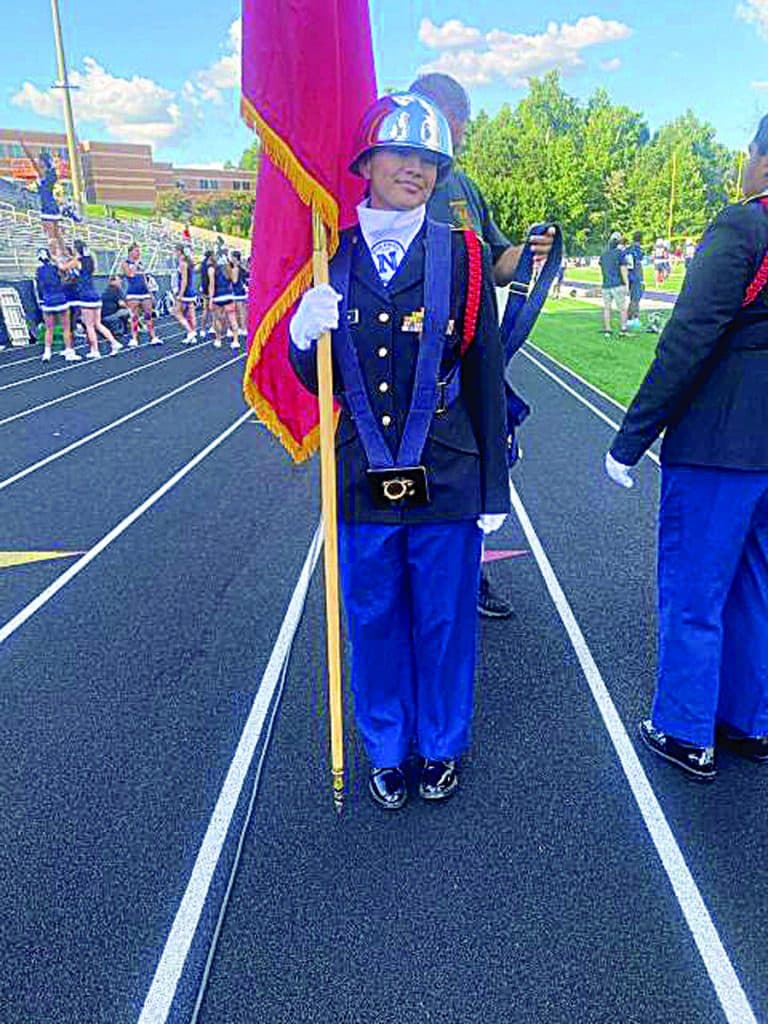 Carolina Chacon, now a senior at Norcross High School, believes you can do anything if you believe in yourself.
Since entering the JROTC program at the beginning of high school, Chacon now holds the position of Battalion Commander, underscoring her hard work and commitment to reaching her goals.
Chacon's achievements include The Military Order of the World Wars Award and the Daughter of the American Revolution Award. She broke barriers by becoming the first female Raider Commander at Norcross High.
"Throughout my years in the JROTC program, males were always the captains. They are known as the most "strongest" and "fittest" leaders," Chacon said. "This year, I was able to change that. I was able to change the perspective on female leaders and make it known that females are also capable of doing the impossible."
Additionally, she serves as the Flag Football Captain and has completed over 100 community service hours. Her commitment to service is evident in her participation in JROTC Color Guard Ceremonies and her volunteer work at The Landing Nursing Home and the Veteran's Day Parade.
Chacon attributes her success to her determination and drive. She emphasizes the importance of self-belief and notes the pivotal roles played by her JROTC instructors, Colonel Cook, and 1st Sergeant Ballard, in her journey.
"Colonel Cook and 1st Sergeant Ballard have helped me reach my goals by giving me amazing opportunities and believing in me," Chacon shared. "They helped me realize that I didn't have to be like other leaders, but be me."
Looking ahead, Chacon hopes to inspire others within and outside the JROTC program. After graduating high school, she aims to join the ROTC program at the University of North Georgia.
Jordan Katz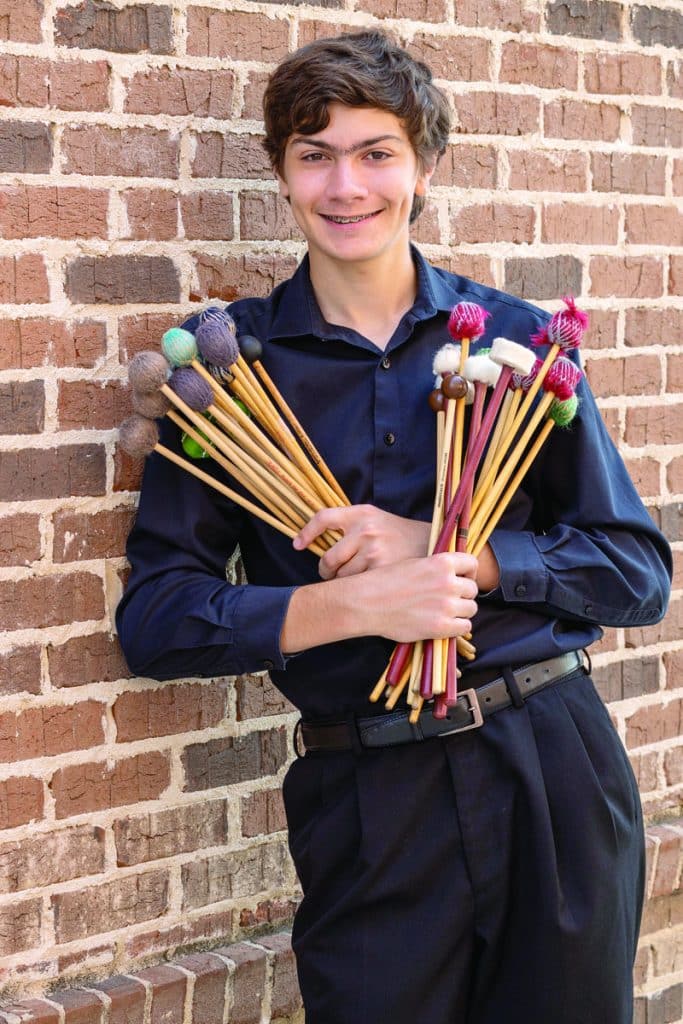 As a 2023 graduate of Norcross High School and now a freshman at Vanderbilt University, Jordan Katz exemplifies dedication. Earning an International Baccalaureate diploma, he reaches for the highest achievements possible.
A consistent presence of the Norcross High Wind Symphony, Percussion Ensemble, and Marching Band, he garnered accolades, including the Outstanding Percussionist Award.
Some of his other incredible achievements include being percussion section leader for two years at Norcross, as well as performing with the Atlanta Symphony Youth Orchestra and the Atlanta Youth Wind Symphony, especially at Carnegie Hall.
Additionally, Katz's participation in competitions like the Percussive Arts Society International Convention, and his placements in the Chamber Ensemble and Solo Snare Competitions, further underscore his musical dedication.
Katz's interest in law led him to participate in Mock Trial. He was a four-year member and captain of both JV and Varsity teams. He set a record with ten Outstanding Attorney awards at various levels and participated in the National Gladiator Mock Trial Competition. These actions surely signify his passion for law and debate.
Academically, Katz's accolades include NHS STAR student, Dorothy Lewis 800 Club member, AP Scholar with Distinction, and National Merit Finalist. Receiving the National Merit Scholarship and Cornelius Vanderbilt Scholarship further documents his academic determination.
He's pursuing a degree in percussion performance at Vanderbilt and is considering a secondary focus on Political Science. He remains active in multiple groups, including the Vanderbilt Percussion Group and Mock Trial and Debate.
Katz credits his parents, both educators, for instilling values of respect, reason, and readiness to learn. He cherishes the support of his high school friends and appreciates the guidance of music teachers like Corey Fair, Tyler Roquemore, Lee Newman, Maria Phillips and Roland Ventura.
Logan Thomas Vladick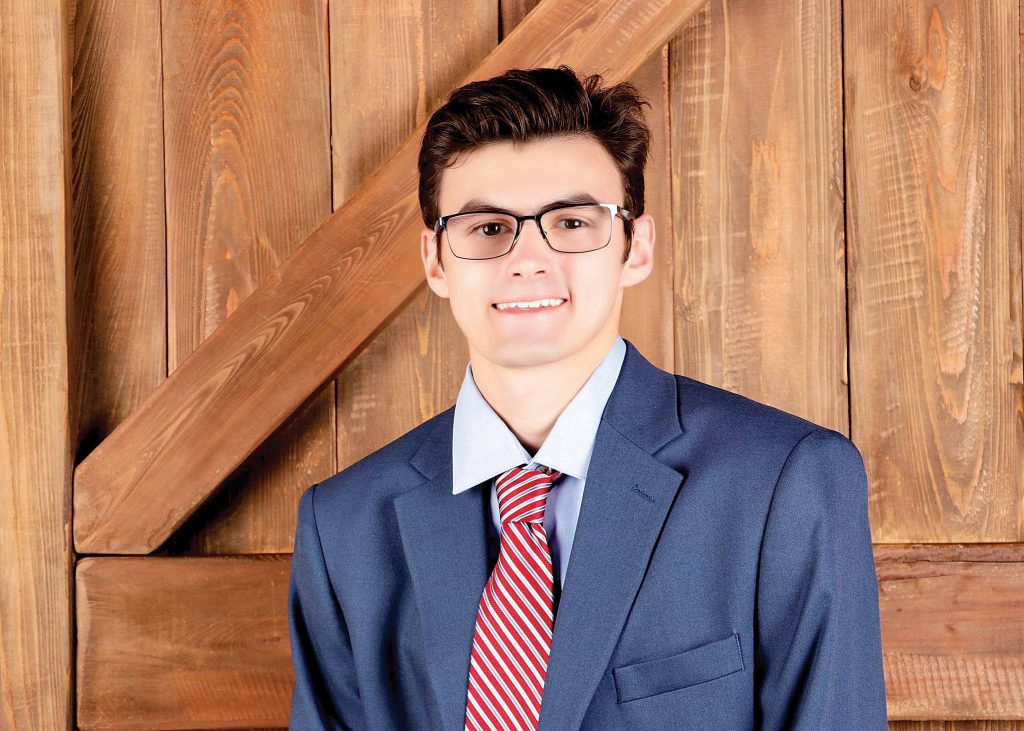 Logan Thomas Vladick's journey began when his parents introduced him to Cub Scouts in first grade. He embarked on projects that weren't just beneficial to the community but pivotal in his personal growth.
His training with the Boy Scout National Youth Leadership Team displays his dedication and passion for scouting. For Vladick, volunteering was more than service; it was a conduit to acquire skills, connect with diverse individuals and cultivate long-lasting relationships.
Throughout his scouting tenure, Vladick embraced the tenets of the Scout Law, which deeply influenced his life. One of his crowning achievements is the landscaping project at the Southeastern Railway Museum in Duluth, Georgia, undertaken as part of his Eagle Scout project. 
Despite lacking prior knowledge in landscaping, Vladick exhibited leadership, seeking expert guidance and orchestrating a combined effort of scouts, leaders and friends. His dedication shone through as he watered and cared for the plants post-project, ensuring their growth.
Outside scouting, Vladick's role as a Red Cross Lifeguard helps him earn and equips him with technical, social and presentation skills. The challenge of the Water Safety Instructor Certification refined his communicative prowess, culminating in him becoming a compelling presenter and an adept leader.
He also volunteers with the Spectrum Autism Support Group, a testament to his belief in understanding and forging genuine connections with everyone.
This ethos, combined with his diverse experiences, directly correlates with his academic excellence, reflected in his 4.0 GPA in high school. Vladick's aspirations extend to higher education, with a keen interest in pursuing finance and business.
Vladick's life is a tapestry of scouting experiences underpinned by a relentless work ethic and an unwavering drive. Every merit badge and every accomplishment reaffirm his philosophy of always planning for future success. In Vladick's words, always delivering one's best and ensuring reliability in all life's facets, even when faced with challenges, is paramount.
Devon C. Haynes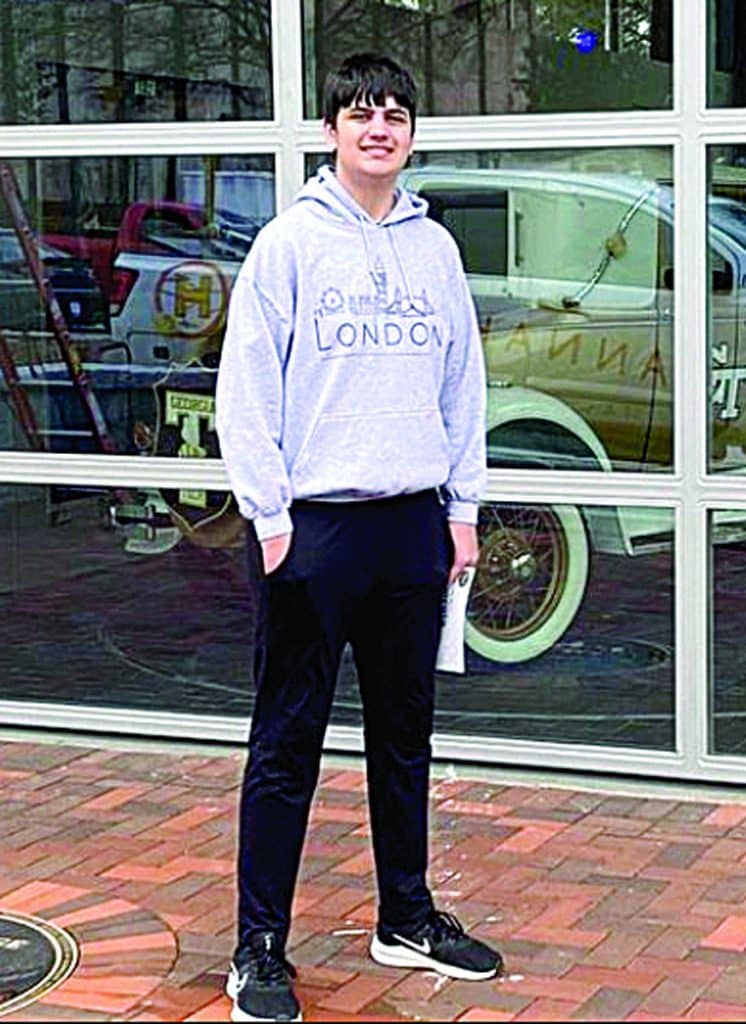 When you meet Devon Haynes, a senior at Paul Duke STEM High School, you first notice his passion for music and graphic design.
Haynes takes his interests seriously, interning in his school's print shop and competing nationally in piano.
"This year, I'll receive my 90-point cup from the Federation of Music Clubs competition," he says excitedly.
The honor is a result of 12 straight years of superior ratings in judged piano performances.
Haynes has also been a constant winner at PTSA's Reflections Music Composition Competition, representing Georgia on the national stage for three consecutive years.
In high school, Haynes participated actively in extracurriculars like the Wind Symphony, Beta Club, and the Tri-M Music Honor Society.
"Find something you love. You can develop and truly pursue it through high school. It's the best place to build hobbies and skills," Haynes advises younger students.
Haynes attributes his relentless work ethic to his parents, hard-working finance and construction professionals. This drive is reflected in his academic pursuits, where he maintains a 4.0 GPA and juggles dual enrollment at Georgia Tech while interning at Paul Duke's print shop.
In Haynes' free time, you'll find him volunteering with Perimeter Church's Community Outreach or spending quality time with his family and friends.
Dylan Riegert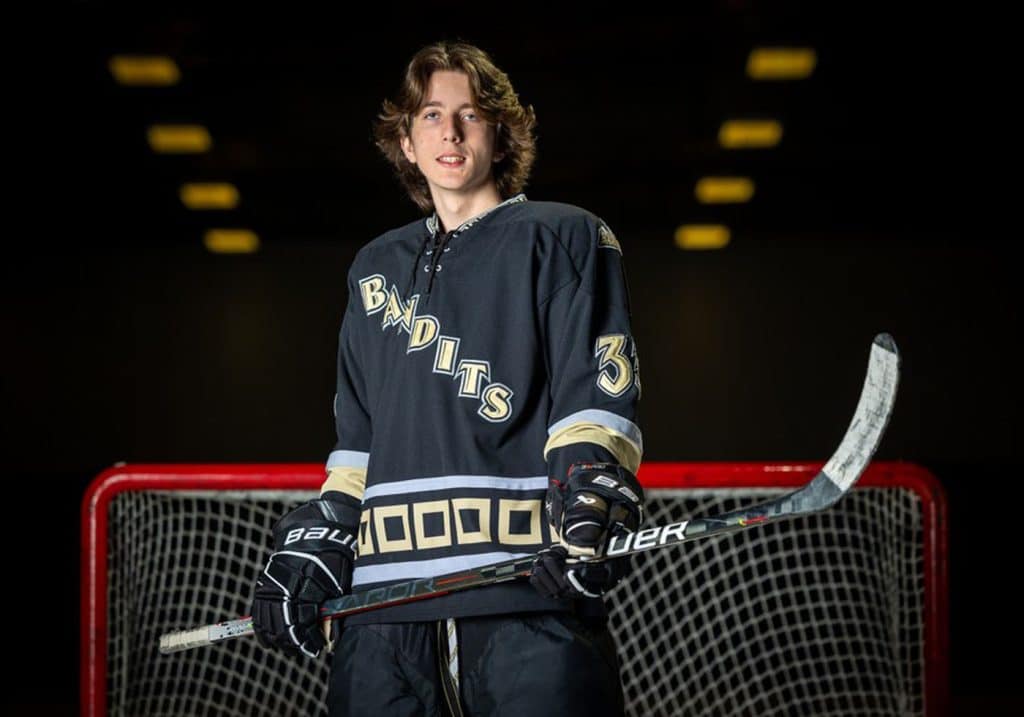 Meet Dylan Riegert, a senior at Norcross High School, making waves both in the classroom and on the ice.
If you're searching for him, you'll likely find him scoring goals with his hockey team. He's particularly proud of helping his team, the Atlanta Ice Bandits, win the 2022 SYTHL Southeastern Regional Championship.
Riegert has also proven himself in varsity lacrosse. He was awarded Scholar Athlete, Most Improved Player 2022 and Defensive Player of the Year 2023.
Academically, he's no slouch either. With a weighted GPA of 4.15 and a natural GPA of 3.97, Riegert has achieved varsity letters in academics, in addition to those in hockey and lacrosse.
Reflecting on his growth, Riegert credits much of his success to Norcross High School.
"The staff at Norcross showed me the passion I had for design and allowed me to grow into the student-athlete I am today," he continued. "They actively helped me advance my skill set as a designer and allowed me to grow at my own pace to discover what later would become a career option for me."
What's next for Riegert? "I have short-term goals like getting into a top-tier design college. But long-term, I see myself at a design firm, putting my creativity to work," he says.
To make this dream a reality, he's planning to major in graphic design with a minor in advertising in college. Given his drive and multifaceted talents, it's clear that Riegert is someone to watch.
His advice to others? "Fall in love with the process and truly enjoy bettering yourself. The person who likes walking will walk farther than the person trying to get to the destination."
Harrison Green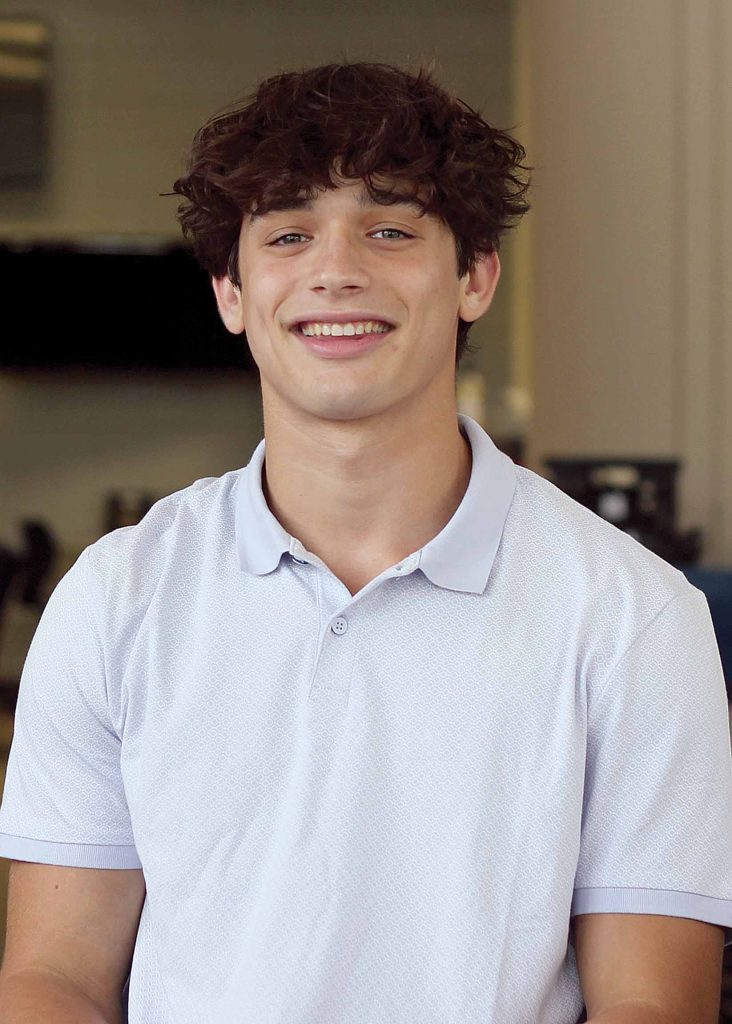 Harrison Green is a senior at Norcross High School who has mastered the art of juggling academics and athletics.
Academically, he's aiming for an International Baccalaureate (IB) Diploma and has already been honored as an AP Scholar with Distinction.
"Norcross High has provided an array of rigorous courses that have shaped me into the student I am today," he says. When asked about his primary motivation to succeed, Harrison points to his mother, saying, "Her dedication and work ethic have been a guiding force for me."
Notably, Green has thrived in high school athletics, particularly excelling in dive.
"I stumbled into diving during the pandemic. Basketball was no longer an option due to breaking my arm," he recalls.
That stumble led to a phenomenal achievement: qualifying twice for the swim and dive state championships.
"Surprisingly, dive became an outlet for my competitiveness, something that challenged me but always kept me on my feet," he added.
Outside of his busy schedule, Green enjoys playing disc golf, a hobby he picked up during the COVID-19 pandemic.
"It's the perfect blend of hiking and competition," he notes.
For those looking to follow in his footsteps, Green advises, "Don't be afraid to fail. It's the setbacks that set you up for comebacks."
This philosophy likely influences his short-term goal of connecting with as many new faces as possible this semester at Norcross. In the long term, he dreams of becoming the 7A Track and Field Pole Vault State Champion.
"After a fifth-place finish last year, I'm more motivated than ever," he declares.
As for what lies beyond high school, Green has his eyes set on practicing law.
"I want to use the law to make a positive impact and stand up for what's right," he shares.
Harrison Green is a name you'll want to remember. As his nominator and teacher, Dan Byrne attests, he's "an extraordinary student and athlete who's destined for great things."
Mamie Pridgen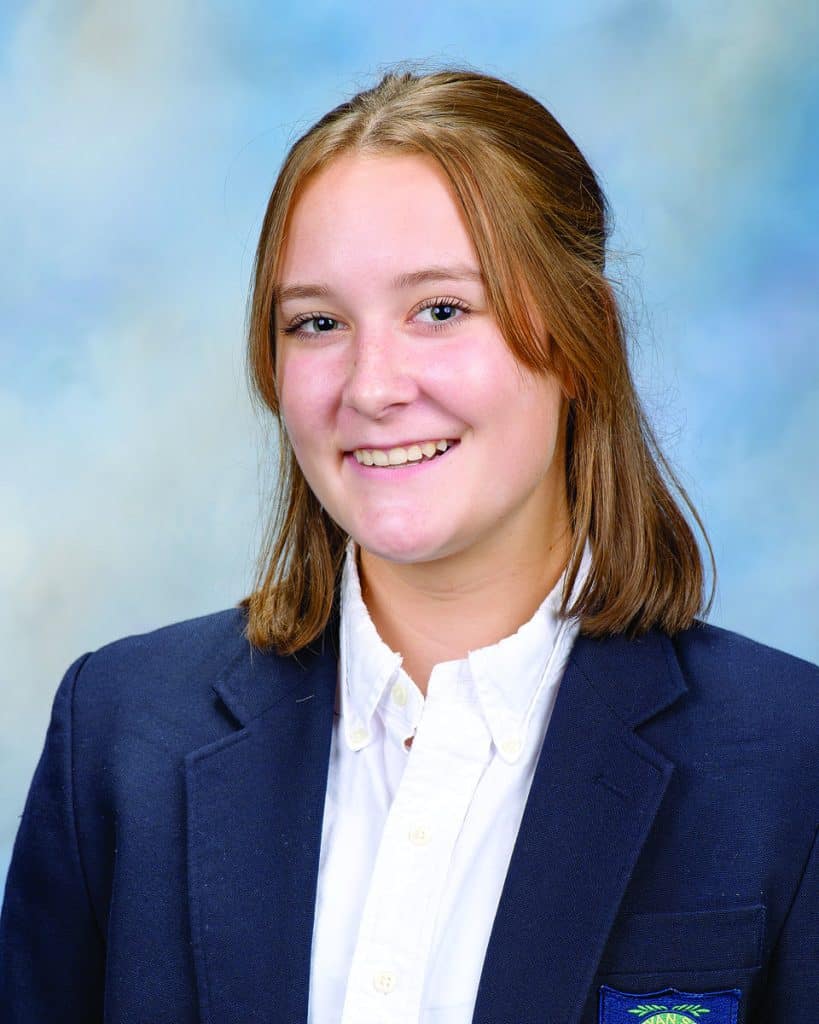 Mamie Pridgen is a multi-talented student at Wesleyan who finds her inspiration from a lineage of service-oriented family members.
Her father is a teacher, her mother works as a physical therapist in a pediatric ICU and her brother is an active-duty Army officer.
"My family is my motivation. They epitomize service over self, which has influenced who I am today and the path I want to pursue," says Pridgen.
Athletically, Pridgen contributed to a historic milestone when her lacrosse team reached the state finals last season. It was a first for Wesleyan.
"We adapted and thrived, even with a coaching change right before the playoffs. It was a testament to our team's resilience," she recalls.
Academically and personally, Pridgen has had inspiring mentors. Mrs. Myrick, the Honor Council sponsor, encouraged her to run for the position of Chaplain.
"It was intimidating, but it turned out to be an enriching leadership opportunity," says Pridgen.
Her school's strength coach, Coach Wolf, has also been a pivotal figure.
"He's taught me about perseverance and the importance of pushing beyond my limits, both for myself and my teammates," she adds.
With an eye toward the future, Pridgen's short-term goal is an appointment to the United States Naval Academy. 
"I want to be a part of a community that thrives on serving above self," she explains.
Her long-term aspiration? Becoming a Naval Aviator.
"The idea of flying among the best pilots in the world is incredibly appealing," she says.
Outside school, Pridgen is deeply connected to her community. She volunteers at Project Open Hand, a food pantry and meal provider. She has also worked with Good Neighbors in Kentucky to assist with home repairs. She's also involved with her church's Hispanic ministry.
When she gets some free time, you'll find Pridgen outdoors, whether she's running, playing pickleball or simply enjoying the Chattahoochee River.
"Being outside and active, often with good music playing, is how I recharge," she shares.
It's clear that Pridgen embraces challenges and seeks to make a difference wherever she can.
Zoey Schlueter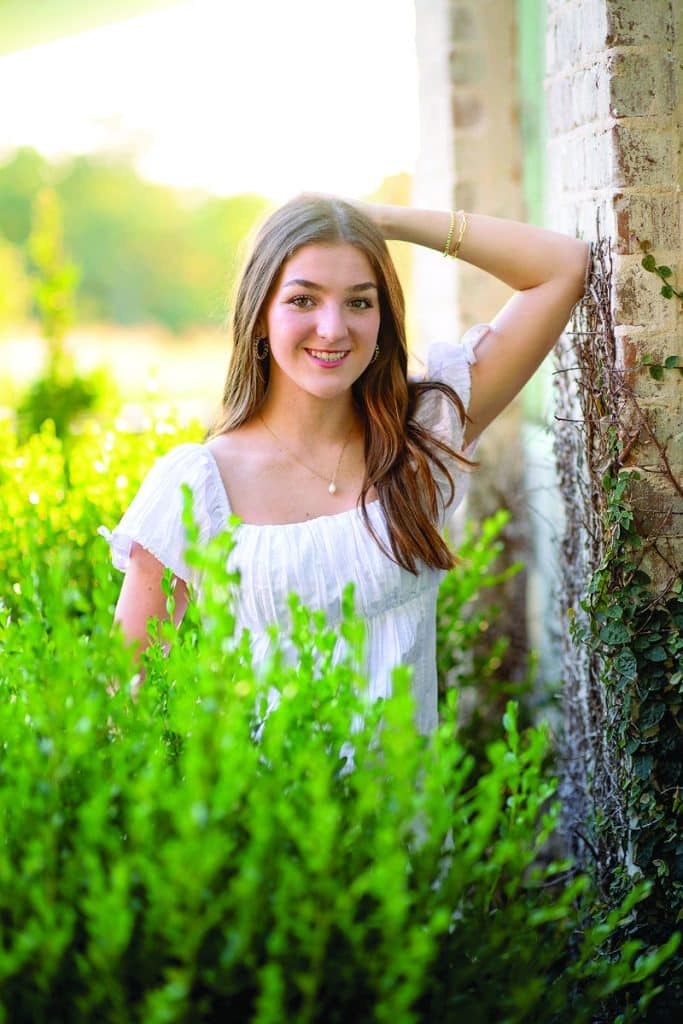 Zoey Schlueter, currently a senior at Greater Atlanta Christian School (GAC), is a leader, philanthropist and journalist, ready to make a lasting mark in the world of journalism and beyond.
For Schlueter, high school has been a time to focus on leadership roles and dedicate time to community service.
Her membership with the National Charity League since the seventh grade is a testament to her giving spirit.
This involvement connected her with organizations such as Focus and Fragile, where she offered her time as a camp counselor for physically and mentally disabled students during her summer breaks.
Schlueter's passion for philanthropy continues to bloom. By ninth grade, she stepped into the role of Co-President for GAC's Beta Club chapter, which she maintained throughout all four years of high school.
Schlueter has also been an active member of the National Honor Society, contributing to school philanthropy projects.
Schlueter earned the position of Head Prefect for Greater Atlanta Christian School in the 2023-2024 school year. In this role, Schlueter facilitates communication within the high school.
She collaborates with six other distinguished prefects, all sharing the mission of enhancing student culture throughout the academic year.
Dr. Paul Cable, GAC's High School Principal, applauds Schlueter's achievements. "Zoey is an incredibly wide-ranging and effective leader across our campus. From her leadership on the athletic field and in service endeavors to her stellar work in journalism, Zoey's maturity, consistency, humility and excellence are truly inspirational," he remarked.
Her academic interests center around journalism, a passion she discovered as the Editor-in-Chief of the school yearbook.
This love for journalism was further confirmed during her summer internship at Peachtree Corners Magazine, reaffirming her desire to dive deeper into the industry. 
Schlueter completed close to a dozen articles for print and online publication during her internship. As she looks forward to her college journey, Schlueter aims to major in journalism, envisioning a future in magazine journalism.
Beyond her academic and leadership pursuits, Schlueter remains grounded with her club and varsity soccer activities. She also actively participates in her church small group at Gwinnett Church Inside Out.
Papa Ohemeng Mensah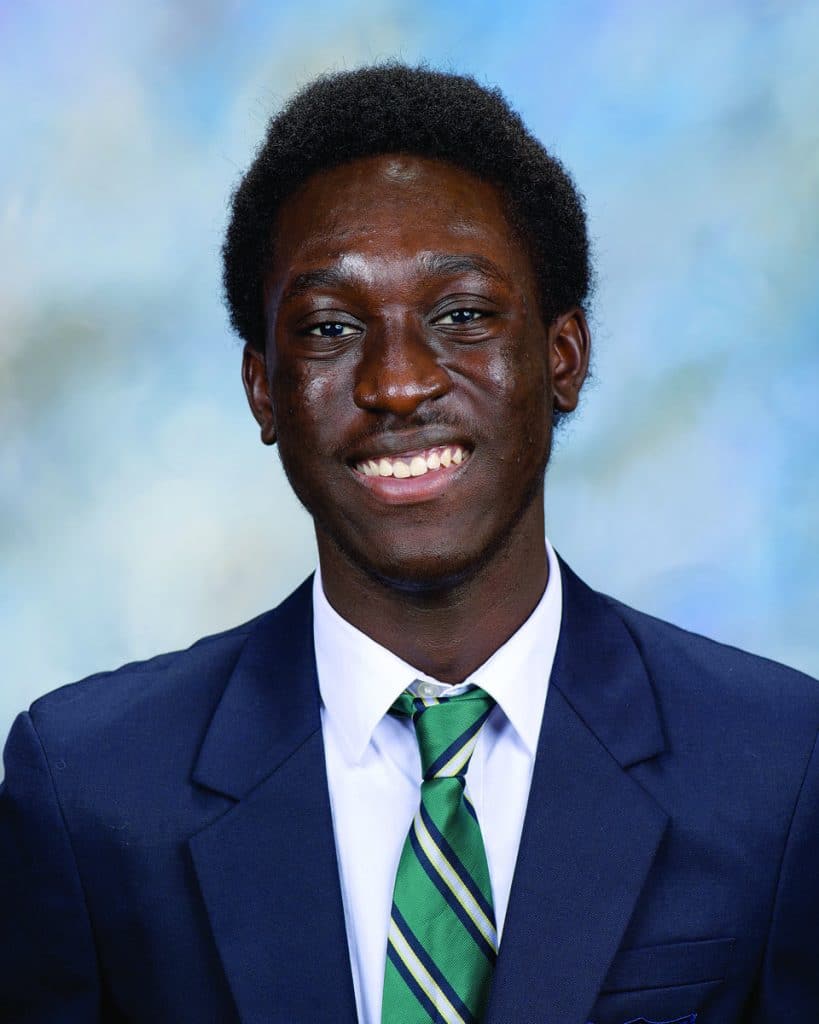 Papa Ohemeng Mensah's journey combines faith, philanthropy and technology with academic excellence.
Now in his senior year at Wesleyan, Mensah's leadership is reviving the Student-Led Worship for the school. It is a testament to his unwavering faith and desire to create a space for spiritual connection among his peers.
"My faith in Jesus is the most important thing in my life," Mensah reflected. "I love that over the past few years, SLW has been able to build a community of students who are passionate about being good examples of Christ in our setting."
Mensah also attends Perimeter Church and participates in the Watershed Ministries.
Additionally, his creation of "GIVE Charity," an initiative to repurpose old computers and send them to those in need in Subi, Ghana, shows his desire to make a difference.
"Every computer we send through GIVE Charity is a step towards bridging educational gaps," he shared.
The inspiration behind this venture can be traced back to his older brother, Nana. Mensah acknowledges Nana's unwavering encouragement as a driving force in his life.
"I appreciate the time and energy he invests into my life, and everything I do is genuinely fulfilling knowing I am following his example and making him proud," Mensah said.
His academic pursuits, including several Advanced Placement courses, highlight his commitment to knowledge and excellence.
Mensah is also a member of Wesleyan's STEM Wolves, the school's competitive robotics and technology team.
For Mensah, Wesleyan's strong emphasis on community and relationships has been crucial for his success. It's a nurturing environment with access to guidance, collaboration, and individualism.
Outside the rigorous academic and service spheres, Mensah immerses himself in the vibrant school spirit of Wesleyan as a spirit captain. His enthusiasm is palpable as he cheers on his peers, fostering a deep sense of community.  
Rachel Quinnelly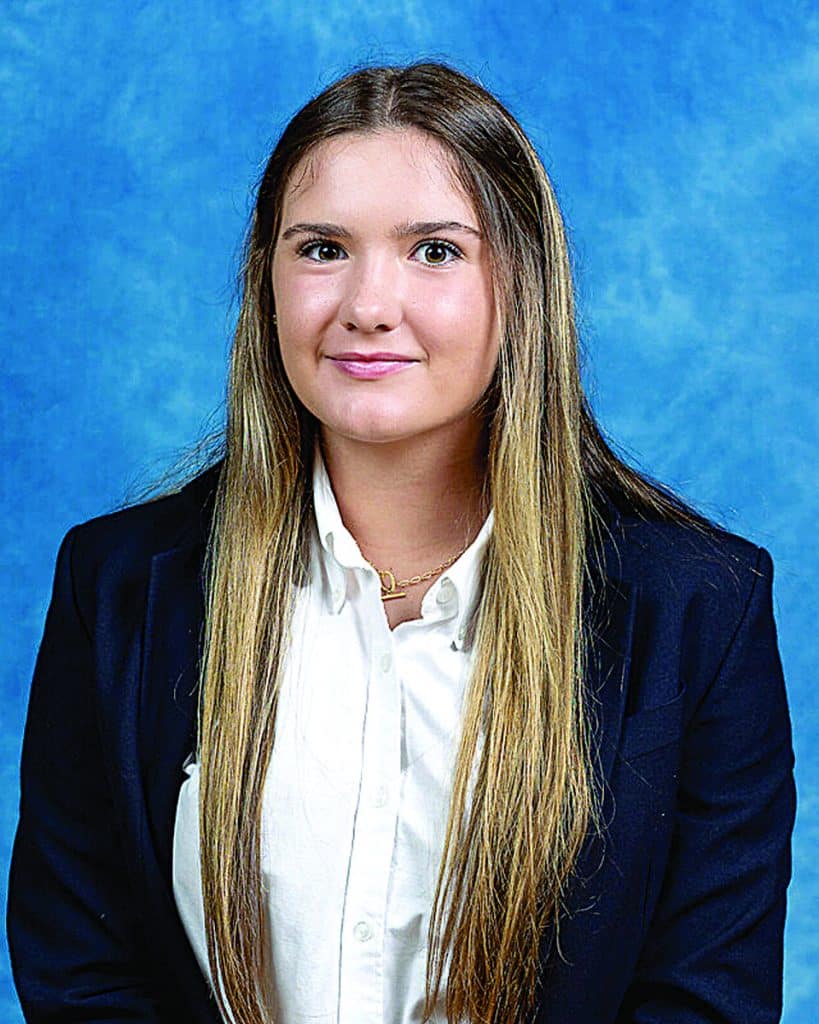 Rachel Quinnelly, a senior at Marist School, displays commitment both in academics and extracurricular activities.
A passionate athlete, Quinnelly plays softball for her school, as well as a travel team, the EC Bullets. The team played in competitive tournaments across Tennessee, Florida and Colorado this past summer.
Quinnelly recalled one of her favorite moments in softball, sharing, "My team finished second at Nationals a few years ago. We got to play in the Softball Hall of Fame Stadium in Oklahoma, which was a really cool experience. I learned a lot about the game and myself while competing against the top teams in the country, and I had a lot of fun with a great group of girls!"
Her commitment to academic achievement, spiritual formation and community engagement is evident.
She's an active member of numerous clubs, including the Spanish Club, National Honor Society, Spanish Honor Society, Girls Supporting Girls, Campus Ministry Retreat Program, Community Service Club and the Peer Leader Program.
She stays active outside of school by finding ways to give back to those in need. Quinnelly volunteers at the Christopher League, assisting children with disabilities as they explore the game of softball. She also led a fundraiser for the Leukemia and Lymphoma Society.
Quinnelly is on track to achieve her short-term goal of making the Dean's List this term. In the future, she plans to enter the medical field as a pediatrician. She dreams of combining traveling and medicine and working as a traveling doctor to make a difference globally. 
Dominique Riley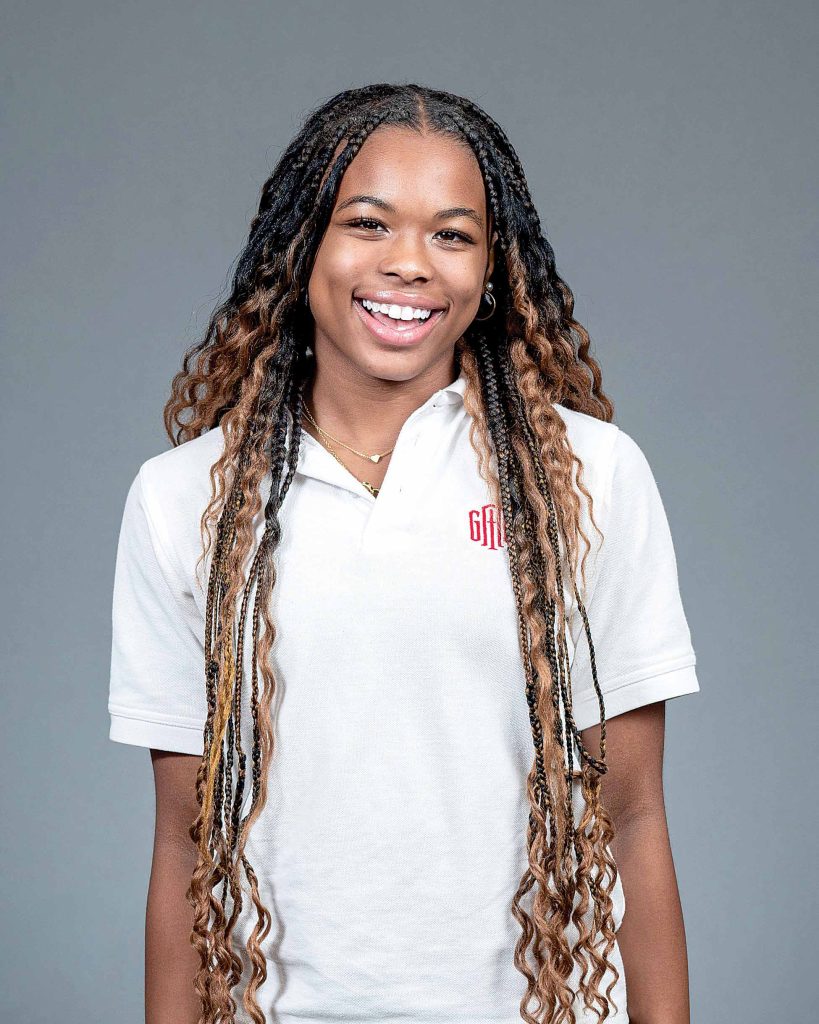 Dominique "Dom" Riley, a junior at Greater Atlanta Christian School (GAC), is an outstanding student, athlete and friend.
She is an honors dual credit student with a 4.0 GPA, all while remaining involved at school and working a part-time job. She credits her drive to succeed to her mother's teachings about hard work.
"She has exemplified what hard work and dedication can help you accomplish," Riley continued. "This helped me in both my academics and athletics."
Riley is an active member of the Beta Club, National Spanish Honors Society and National Society of High School Scholars at school. She is a Redzone Leader, bringing encouragement and energy to all school events, such as sports, theater and arts.
She is also a starting varsity lacrosse player. Her efforts contributed to the team's undefeated record and first-ever 6A Region Championship win.
"The achievements I am most proud of aren't necessarily the big wins, but the little accomplishments in between," said Riley. "The simple wins throughout the day remind me of my goals and how I want to better myself."
Riley volunteers at local church food banks and participated in a mission trip to Athens, Greece. In Greece, she provided essentials to Ukrainian refugee families fleeing war, offering groceries and other necessities.
Dr. Paul Cable, GAC's High School Principal, speaks highly of Riley's character.
"Dominique has a unique ability to connect with people. She models care for others above herself, making her our go-to when we need to make newcomers feel at home," he stated.
Riley spends her free time with family, friends and her dog, Nakia.
"They are key influences in my life that allow me to be who I am and express myself freely," she shared.
Sophia Lee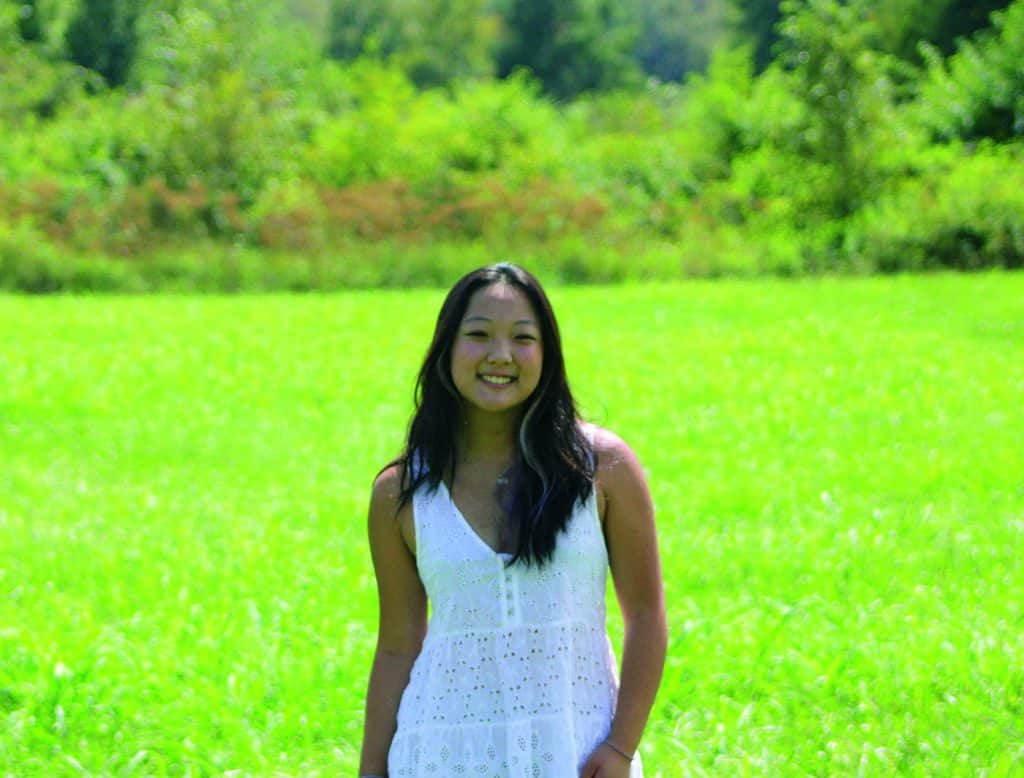 Norcross High School's Sophia Lee, currently a senior, is dedicated to excellence. Lee's academic accolades include being in the top 1% of her graduating class and working towards her IB diploma.
Throughout high school, she earned the math department's Award for Accelerated Geometry, the language arts department's Award for Honors Spanish 4 and the science department's Award for AP Physics.
Lee is a Percussion Section Leader for the NHS Marching Band and has performed in multiple percussion ensembles throughout high school.
She is also an active member of the Fellowship of Christian Athletes, serving as worship team coordinator and guitar player for gatherings.
Within the Norcross High School community, Lee holds multifaceted roles, ranging from President of the Spanish National Honors Society and Science National Honors Society to Captain of the Ultimate Frisbee Club.
Her involvement demonstrates her natural leadership skills. She also earned athletic letters in flag football and swimming.
Lee's journey within the Scouts BSA program is marked by great achievement. Defying traditional expectations, she became her troop's second female Eagle Scout.
She is also on track to become the first Peachtree Corners resident to receive the BSA Eagle Scout award from Troop 651.
"I've been in Scouts BSA for five years now. When I first joined in 2019 as a troop founder, I got backlash for being a female in the Boy Scouts. However, I appreciate all the opportunities that the program has offered me," Lee said.
Grateful for the school's open communication lines, she commends staff members like Ms. Bates, Mr. Roquemore and Coach Barton for their continued support.
Inspired by her former percussion director, Corey Fair, she learned the importance of mastering tasks quickly. This principle, fostered under Fair's guidance, has shaped her approach to music and academics.
Lee's ambitions are crystal clear. In the short term, she's focusing on completing her extended essay for her IB diploma. In the long term, she aspires to serve as a nurse practitioner in a Central or South American village.
This dream job merges her dual passions: travel and humanitarian aid.
Up-and-comers to watch
Carter Runaldue
Carter Runaldue is a senior at Norcross High School and a standout in academics and community service. On track to graduate with an International Baccalaureate Diploma, he's a member of the National Honor Society and has consistently made the honor roll.
Runaldue has logged over 70 hours of community service through the Johns Creek Young Men's Service League. An active member of the Norcross Drama Department, Runaldue also holds the office of Vice President of the Norcross Thespian Society.
Raised in Peachtree Corners, Runaldue hopes to continue his studies in film while attending college.
Claire Bishop
Claire Bishop of Norcross High School excels in music and leadership. As Drum Major in the marching band and president of Best Buddies, Bishop brings passion to all she does.
Her musical talents extend to her church's music program, and her academic prowess is evident as an IB Diploma Candidate and member of the National and Spanish Honor Societies.
Ezekiel Theodoris
Ezekiel Theodoris is a junior at Norcross High School who shines both on the field and in the classroom. He's a key player in Norcross' football, wrestling and track and field teams while maintaining a 3.4 GPA.
A member of the Gwinnett and Norcross Student Leadership Teams, Theodoris is consistently involved in service projects around his school.
Faith Lawrence
Faith Lawrence, a junior at Carnegie Mellon University, is a standout student-athlete and a rising star in the realm of diversity and inclusion. 
With a 3.5 GPA in Psychology/Pre-Med, she excels academically while also playing on the NCAA Softball team. This summer, she represented her university at multiple diversity and inclusion conferences.
Fizza Khalid
Fizza Khalid is a self-taught artist who started a successful small business immediately after graduating.
Displaying remarkable self-discipline and enterprise, she has managed her venture single-handedly for the last four years. Her commitment to her art and business stands out, offering a shining example to other young entrepreneurs.
Despite not having formal art training, Fizza's skills are evident in her success. Her entrepreneurial spirit demonstrates the kind of initiative and self-reliance that schools strive to instill in their graduates.
Georgia Lutz
Georgia Lutz, a senior at Wesleyan School, combines athletic passion with spiritual leadership.
A cross-country team member taking multiple AP courses, Lutz also contributed to relaunching student-led worship services at her school.
Outside of Wesleyan, she works as a certified lifeguard and engages in mission work.
Jonah Swerdlow
Jonah Swerdlow, a senior at Paul Duke STEM, is an academic achiever with a flair for digital art.
Known for organizing cooperative game nights, Swerdlow is a respected member of the National Honor Society and contributes to food drives, showcasing his commitment to community service.
Maryann Andrea Vilchez Sanchez
Maryann Andrea Vilchez Sanchez, a senior at the University of Central Florida, turned a difficult first year into a dream career.
As a sports photographer, she's worked with star athletes and teams like Lionel Messi, Real Madrid, Juventus and Orlando City. Her journey showcases her passion for rising above challenges.
Morgan Anika Spencer
Morgan Anika Spencer, a freshman at the School of the Arts, is the youngest person ever accepted into the Gwinnett County Youth Commission. 
She consistently lands on the honor roll and recently won third place for her documentary "Leading with Love" at the International KidsNFilm Festival.
Mykell Barquet
A senior at Paul Duke STEM High School, Mykell Barquet has a knack for graphic design and entrepreneurship. She manages the student-based enterprise at Paul Duke, the Print Shop. Barquet also successfully launched her own hairstyling business last summer.
Riley Hamrick
Riley Hamrick, a senior at Norcross High School, excels in academics and extracurriculars. Ranking in the top 10 of her class, she's also the President of the National Honor Society and the Red Cross Club.
With ambitions to major in early childhood education at the University of Georgia, she stands out as a young leader.
Tengle Wang
Tengle Wang, a senior at Wesleyan School, excels academically and serves on the school's honor council.
Besides his school commitments like marching band and mock trial, he tutors former classmates in China in English. His thirst for knowledge has led him to self-study AP Physics 2.
William Susskind
William Susskind, a senior at Paul Duke STEM High School, is an inventor focused on school safety.
Alongside friend Rohan Kumar, Susskind has designed a device to help schools protect against intruders. The duo has received awards at local and higher-level competitions and is working on implementing their innovation in schools.