Growing up in Augusta, Georgia, Lindsay Schwartz always stood out from the crowd. The precocious only child of Lisa and Chris Duncan, she had a dream that spoke volumes about her ambition: becoming the first female President of the United States.
While that dream remains to be seen, her mother's early guidance in fostering an independent and intelligent young woman set Schwartz on a path toward greatness.
A formidable foundation
Schwartz's time at the University of Georgia (UGA) perfectly displayed her abundant energy, drive and determination.
Majoring in marketing, minoring in English, an active Alpha Omicron Pi sorority member and Game Day host for the football team, Schwartz quickly became a well-known student on campus.
She also found time to hold an office in the American Marketing Association at UGA and spend a summer studying at Oxford University, further enriching her multifaceted college experience.
Simply put, Schwartz was making the most of her college years — in her textbook, self-driven fashion.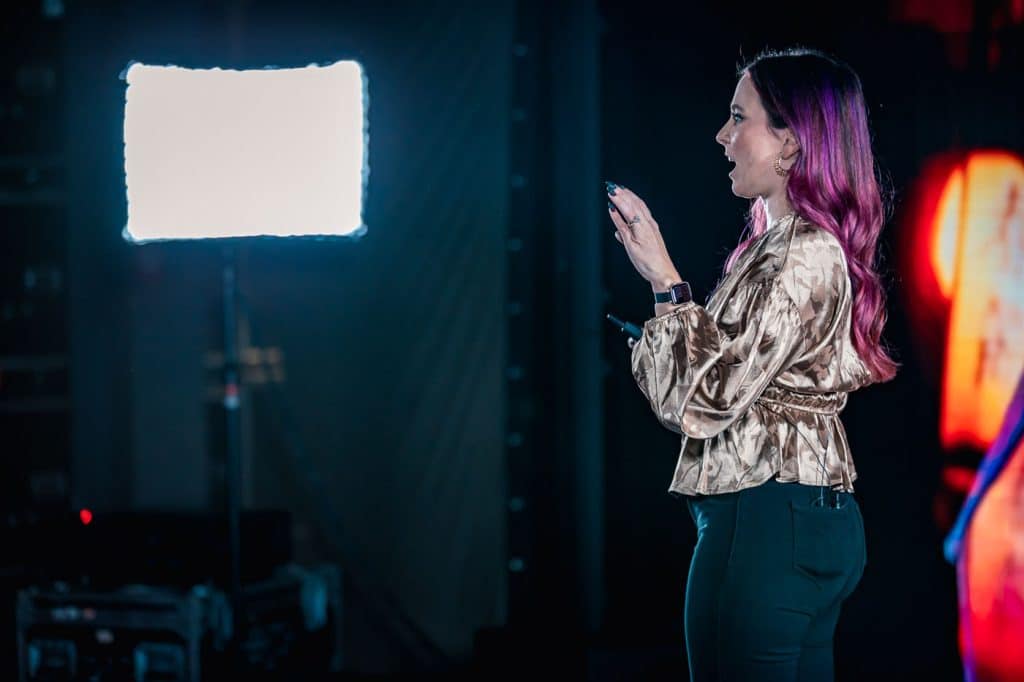 First steps into the professional world
Upon graduation, Schwartz wasted no time diving into her professional life, landing her first role as the director of marketing for several Chick-fil-A franchises in Athens.
From there, Schwartz transitioned to the agency world, where she continued to refine her skills in brand-centric roles.
She initially joined Crew agency in Augusta, where she collaborated with top-tier brands under the mentorship of Chris Rocker.
"[Rocker] has been a really integral part of my career and my career development," she shared. "My time at Crew is really where I fell in love with the art of the brand. That's where I found that passion."
Schwartz's next move took her to a mid-sized agency in downtown Atlanta, further sharpening her experience and reputation in the industry.
Her blend of strategy, creativity and client acquisition skills quickly propelled her to industry distinction. In her own words, it was about "sculpting brand identities that resonated and positively impacted clients long term."
Schwartz, an undeniably fast worker, values depth and quality over quantity.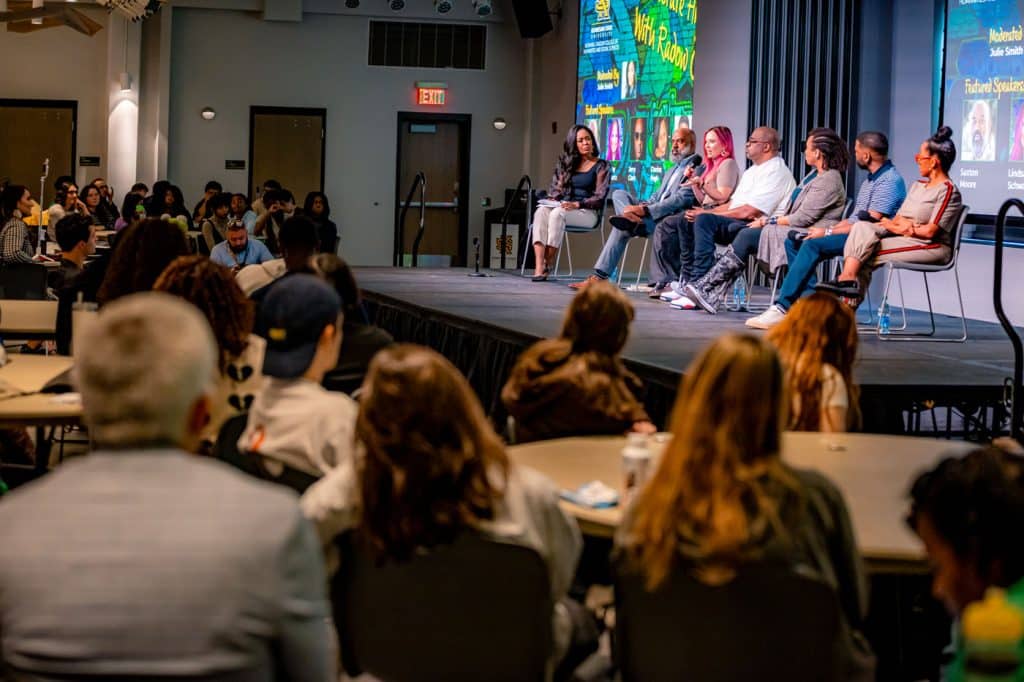 Navigating unprecedented times
Soon, Schwartz caught the attention of a brand in the music industry. Music Matters Productions created a new position, Director of Marketing, to bring her on board. 
It was a dream come true to work in the entertainment industry. But, shortly after accepting the position, the world faced an unforeseen obstacle: the COVID-19 pandemic.
With live events, Music Matter's bread-and-butter came to a halt. Schwartz demonstrated remarkable resilience, shifting the focus to digital brand building and paving the way for the company's robust future.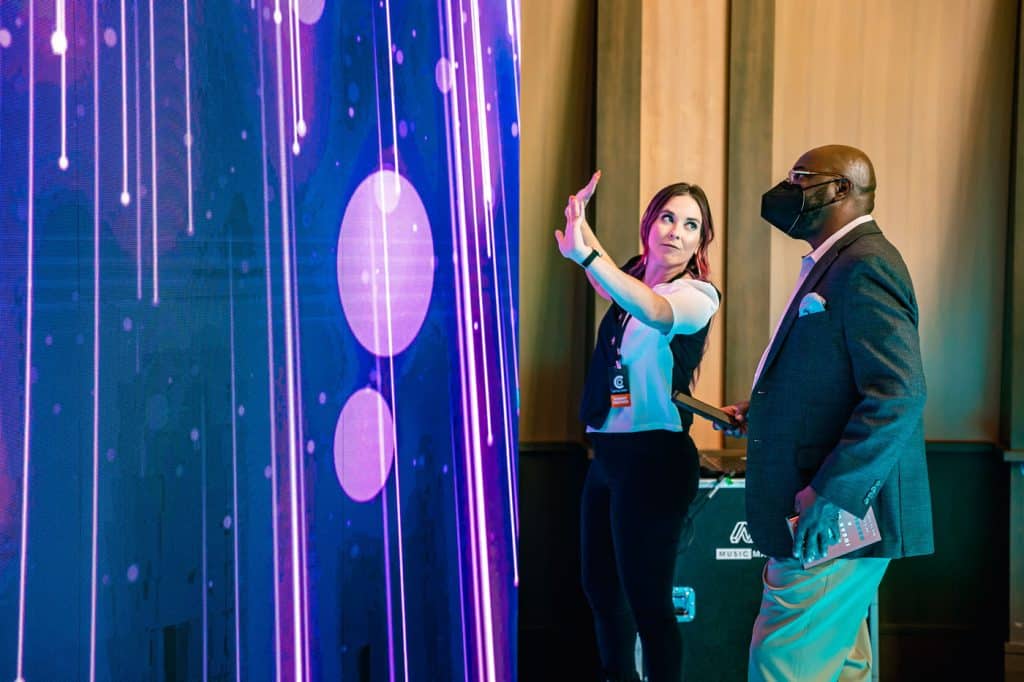 Innovation and recognition
As restrictions were lifted, Music Matters bounced back higher than before. The company's digital presence soared under Schwartz's guidance.
She recalls the period as a time to connect with the right audience and attract long-term engagement.
"What's cool about organically building an audience is you get engaged users," she states. "Our audience is super chirpy and everyone's on top of everything."
Music Matters continues to thrive from the digital foundation established and grown by Schwartz.
Aaron Soriero, Owner of Music Matters Productions, continues to sing her praises.
"She has unparalleled responsiveness to challenges and tasks, and when presented with something, she dives in headfirst, demonstrating remarkable efficiency and delivers exceptional results. She gets the job done well, and she gets it done really really well," Soriero shared.
"Above all, she holds herself to a high standard of excellence and extends that same standard to our team. With Lindsay on our side, we are not only gaining a marketing expert but also a passionate advocate for our success," he elaborated.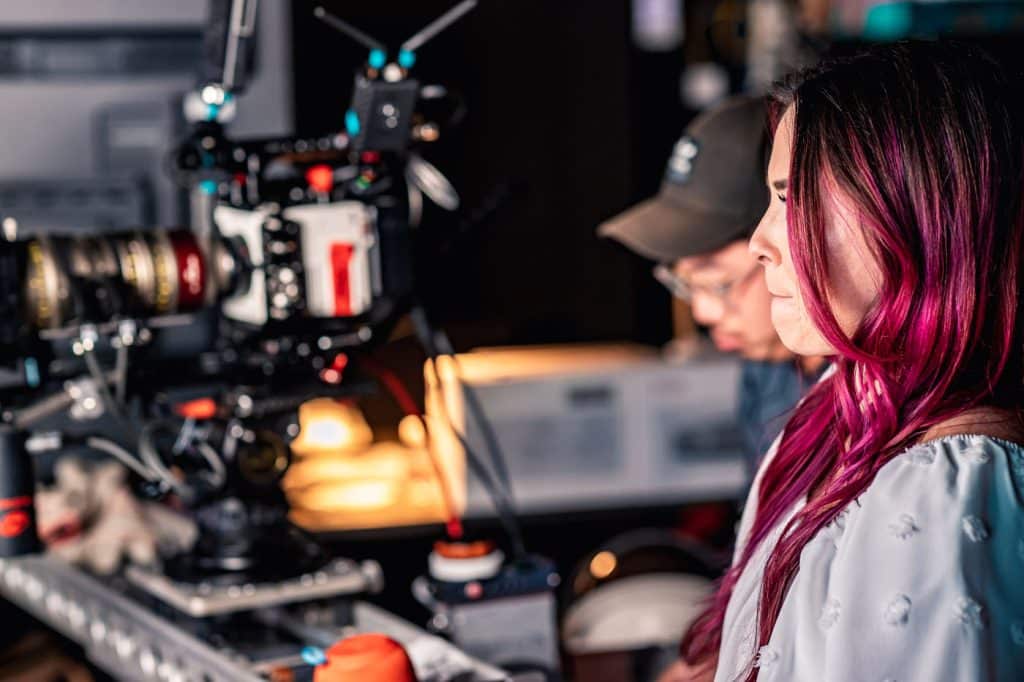 A new frontier
Not one to rest on her laurels, Schwartz is entering a thrilling new phase with the launch of Lindsay Schwartz Creative + Consulting.
It's a culmination of her passion for redefining how brands and their audiences interact – and she wants to invite other creatives along for the ride.
For Schwartz, collaboration is more than a buzzword; it's necessary. She's eager to partner with diverse minds, believing that such collaborations can reshape the future of branding.
Lasting impact
Today, Lindsay Schwartz is more than just a name in the branding world. She's a living blueprint for sustained success in a fickle industry.
Fully invested in every project she takes on; she empowers brands to command a presence. For more on Lindsay Schwartz and her cutting-edge approach to brand evolution, visit her website at lsconsultingcreative.com.