At the first joint "hackathon" between the telecom giant and the technology incubator, participants devised applications aimed at quality-of-life issues.
Many of us who are probably just tech-savvy enough to set a password for our streaming services might not understand what a "hackathon" is and why these events are so vital. Be assured, however, that it has nothing to do with axes, bad stand-up comedy, or taxis.
The purpose of a hackathon is to inspire participants to pool their various skills over a relatively short period of time to create code, usually for a new software product or service.
Last month, T-Mobile partnered with Curiosity Lab for a fun and fantastic three-day hackathon weekend. T-Mobile already has a long history with Curiosity Lab — since the technology incubator was created. So, it was inevitable that it would host its first hackathon focused on Historically Black Colleges and Universities (HBCU) at its metro Atlanta partner at Peachtree Corners.
There were workshops and career panels for attendees to learn about 5G, telecom, and internship opportunities. The students worked in teams to come up with some creative solutions combining autonomous technology while considering data privacy, user experience, and developing ideas — all for crash and prizes as well as bragging rights.
The hackathon was open to students who had intermediate to little coding experience. Although registration was open to HBCU students in any degree program, each team had to have at least two members in a computer science, computer engineering, or related major.
Participants were asked to develop and pitch a creative and impactful tech solution or prototype that aligns with the T-Mobile experience and uses the tools and training provided to them on-site, while also keeping 5G and the connected experience in mind.
From Friday evening, Feb. 24, through Sunday afternoon, Feb. 26, the 20 participants found more ways to make T-Mobile's 5G technology useful to everyone.
Photos by George Hunter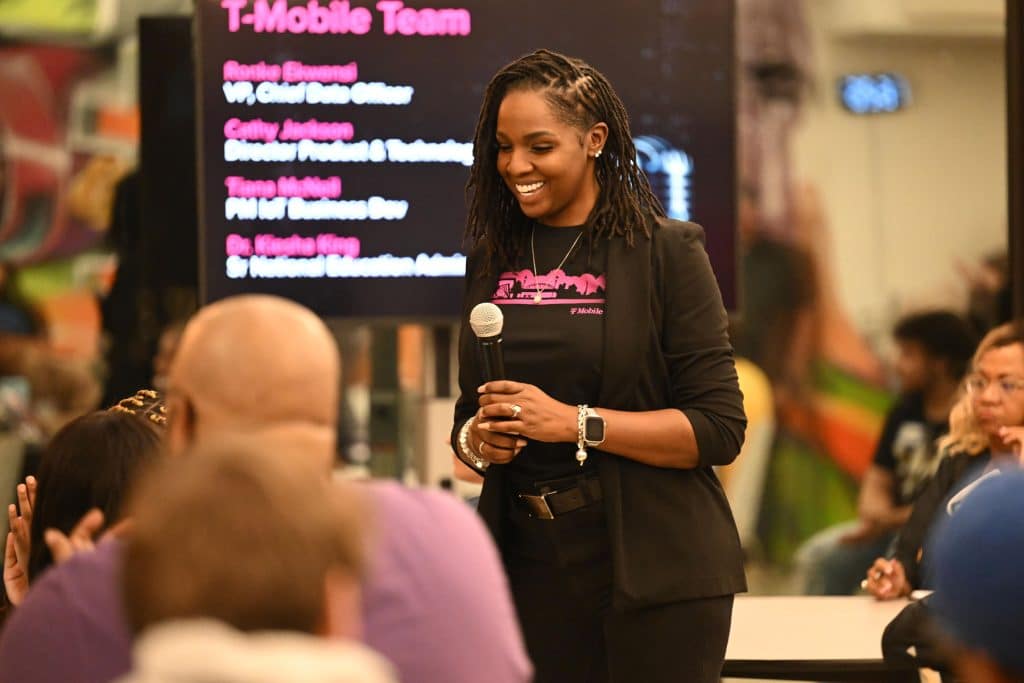 Diverse customers, diverse employees
Dr. Keisha King is the senior national education administrator at T-Mobile. Her job is a testament to T-Mobile's commitment to giving everyone a seat at the table when it comes to creating new products and services and maintaining what it already has in place.
King's background is in education as a teacher, a principal, and an executive director in a school district of more than 70,000 students of whom 96% received free or reduced lunches.
"I'm naturally attuned to serving underrepresented students. So, when we think of all the work we've done at T-Mobile across K 12, it's only natural that you're going to find that we're interested in post-secondary education and workforce development and even adult learning programs," she said.
"We've connected 5.3 million students across the country with critical connectivity in over 5,000 school districts. …We have a $10.7 billion commitment to connecting kids and so this is a part of that commitment — an initiative that seeks to create and nurture," King added.
King encouraged participants not to pigeonhole themselves in existing careers, because the world is moving so fast that in 10, 20, 30 years from now, some jobs may become obsolete.
"About 65% of the future careers don't exist today," she said. "And students who are housing insecure, food insecure, living in communities that are under-resourced — those students traditionally do not have this opportunity to sit in these spaces and see how they want to impact the future of this world. So this is really changing the trajectory."
T-Mobile is looking for new ideas, and it is committed to looking everywhere for those new ideas.
"We have external diversity and inclusion councils, we've worked with the Thurgood Marshall College Fund and we've done HBCU week with the U.S. Department of Education," King said. "We brought in students to get student feedback on our products and services and now we want to impact the higher education space. We've done that work overtime and now this hackathon — specifically here — is the next area we're starting to explore."
She added that decades ago, a person of color with natural hair and minimal make-up was probably not the ideal model of a corporate administrator, but as the world changes, perceptions change.
"Not only do we have a diverse customer base, but T-Mobile has a very diverse workforce in general. Over 60% of T-Mobile employees are people of color and 40% of employees identify as women," King said. "We've always valued diversity in the workplace and continue to do so. But we also realize we have a lot to learn, and we have a lot of work yet to do. And this is a part of that commitment."
Opportunities abound
Since various skill levels were invited, the event didn't just throw students into situations without help. T-Mobile staffers were flown in from around the country and local experts in technology and business start-ups were on hand to mentor.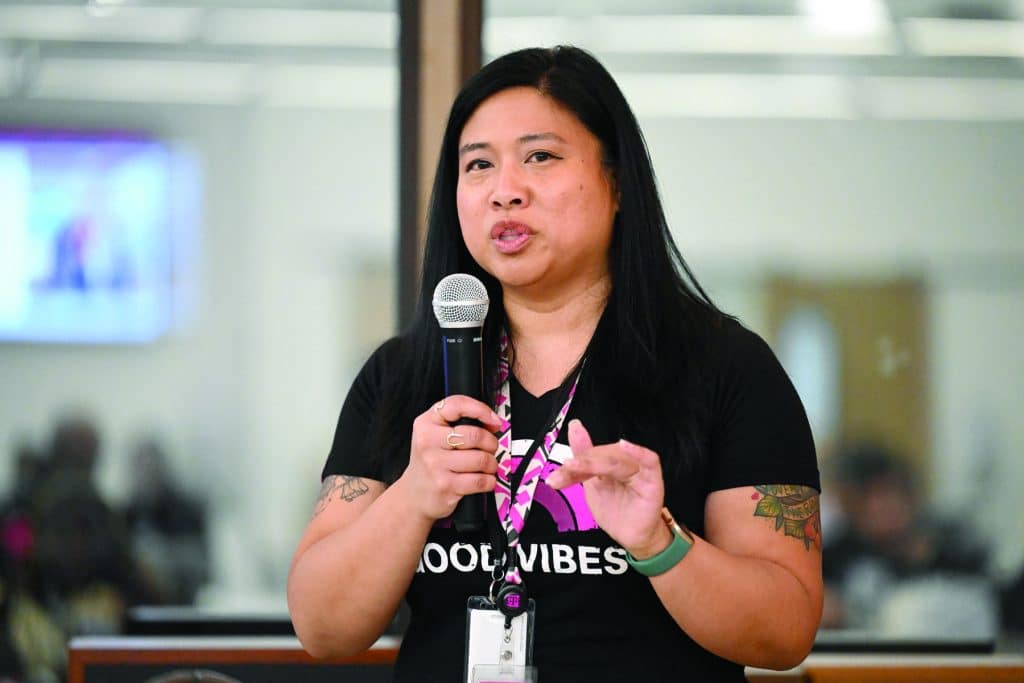 Michelle Balatico, senior program manager for events and outreach at T-Mobile, was on hand to let attendees know about opportunities at the company.
"I recruited a lot of network engineers, product developers, software engineers, as well as marketing folks. I would say in terms of the hackathon here, this is your time to shine and learn things like a sponge," she said. "Don't be afraid to fail …and have faith in yourself. If things aren't working, don't get frustrated, just try and try again and present what you have."
Balatico said that at a hackathon T-Mobile sponsored in Texas, a group of freshmen weren't confident in their solution. But she encouraged them to present their solid foundation and they ended up as the first-place winners.
"This is your time to really be able to explore different opportunities," she added. "My team also runs the internship program. …We are hiring summer interns. We've got quite a few [opportunities] in the Atlanta area, both technical and non-technical."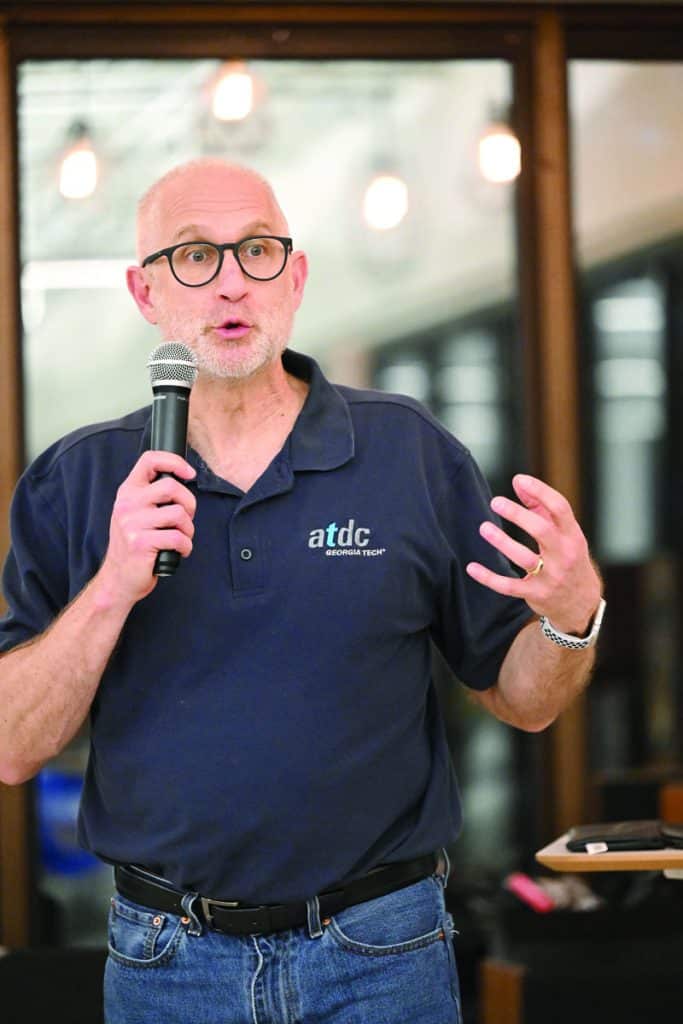 Bob Siegel, a telecommunications industry veteran, and Georgia Tech's Advanced Technology Development Center's (ATDC) 5G Connected Future program catalyst, agreed that now is the time for these young creatives to spread their wings.
"Building a business of your own is one of the greatest things you could ever do, but it's also one of the hardest," he said.
Organizations like ATDC help show how to use the advanced technology of 5G and monetize it so individuals can grow their own companies. Working with Curiosity Lab, Siegel has coaches, other catalysts, and experts in a variety of fields to help bring them along.
"We don't take equity; we don't charge a lot of money," he said. "We're here to help. That is our goal. If you succeed, we're successful."
Let the coding begin
After a quick rundown of rules and judging criteria, the 20 participants got to business.
The basic standards were to use technology as part of the solution, but the judges were also looking for functionality, creativity, and scalability. A solution is no good if it costs a million dollars to make just one dollar.
In the presentations, they wanted to hear about roadblocks and how the participants overcame them. Collaboration was also important. Anyone who has ever taken the time to read all the names involved with a new application or device knows that it takes teamwork.
By Sunday afternoon, the six teams appeared to have a mixed bag of emotions. There were many who weren't confident they did enough in the 36 hours. Some had high hopes that they'd found a solution to an age-old problem.
In the end, everyone learned something, whether it was how to write Java code, how to give a five-minute pitch that covered all the bases, or just how to network effectively. The weekend was a success all around.
The hackathon is something Curiosity Lab plans to repeat — many times, said Kelsey Neely with Curiosity Lab.
"Last year Peachtree Corners and Curiosity Lab won an international award for setting the blueprint for smart cities in the United States," she said.
This 10-year-old city is setting an example for others to replicate. Its success is already unprecedented. It was in Peachtree Corners' Tech Park that the first modem and the first color printer were invented. If the visionaries and administrators have their way, many more firsts are on the horizon.
Hackathon Winners
First Place
Chore Warrior, an application designed to make chores fun
$4,000 for the team to split and phones for each team member
Team: Michael Miles Brown, Isaiah Stokes, Ra'Shad Foster, and Wilhelm Robinson from North Carolina A&T
Second Place
Travel Tracker notifies you if your child enters a moving vehicle
$2,000 for the team to split and Beats earbuds
Team: Yazeed Hasan, Hanni Altousy, Kevin Bartholomew Jr., and Loui Altous from Tennessee State, Georgia Middle State, and Southern Connecticut State University
Third Place
iFeel and imHere, inspired by the ideas of mental health and independence in young children
$1,000 for the team to split
Team: Calvin Njuguna and Amy Doukoure from Georgia Institute of Technology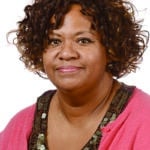 Arlinda Smith Broady
Arlinda Smith Broady is part of the Boomerang Generation of Blacks that moved back to the South after their ancestors moved North. With approximately three decades of journalism experience (she doesn't look it), she's worked in tiny, minority-based newsrooms to major metropolitans. At every endeavor she brings professionalism, passion, pluck, and the desire to spread the news to the people.