Natalie Bates wasn't doing cartwheels when she learned that Boys Scouts of America, now known as Scouts BSA, was admitting girls as scouts. Although women had long been a part of the organization, their roles were of support, not of the enrollee.
"I worried a little bit when our organization said we're going to allow girls," she said. "It wasn't from some claim that they shouldn't or couldn't or wouldn't. It's just that I have two boys of my own, and I know how cool it was for them to have a guy experience."
So, I just worried about it, and I, myself, growing up as a girl, I knew that there were times when girls sometimes intimidate boys if they're in the same social group and vice versa," she explained.
The change came about a year before the pandemic hit. In 2018, it was official.
"We wanted to land on something that evokes the past but also conveys the inclusive nature of the program going forward," Chief Scout Executive Mike Surbaugh said of the new name in a written statement.
"We're trying to find the right way to say we're here for both young men and young women," he said.
Troop 651
But now Bates is scoutmaster of an all-girls troop based in Peachtree Corners and can see the wisdom in the decision. She's overseen Troop 651 since May.
"We got our start in 2018," she said. "And we founded that troop with the smallest amount of members I think you can have."
At the time, Sandy Waid was the scoutmaster. She stepped out of the role but remained with the troop as an assistant scoutmaster.
"And I was just really proud to inherit what she started," said Bates. "She grew the troop. We have about a dozen girls right now."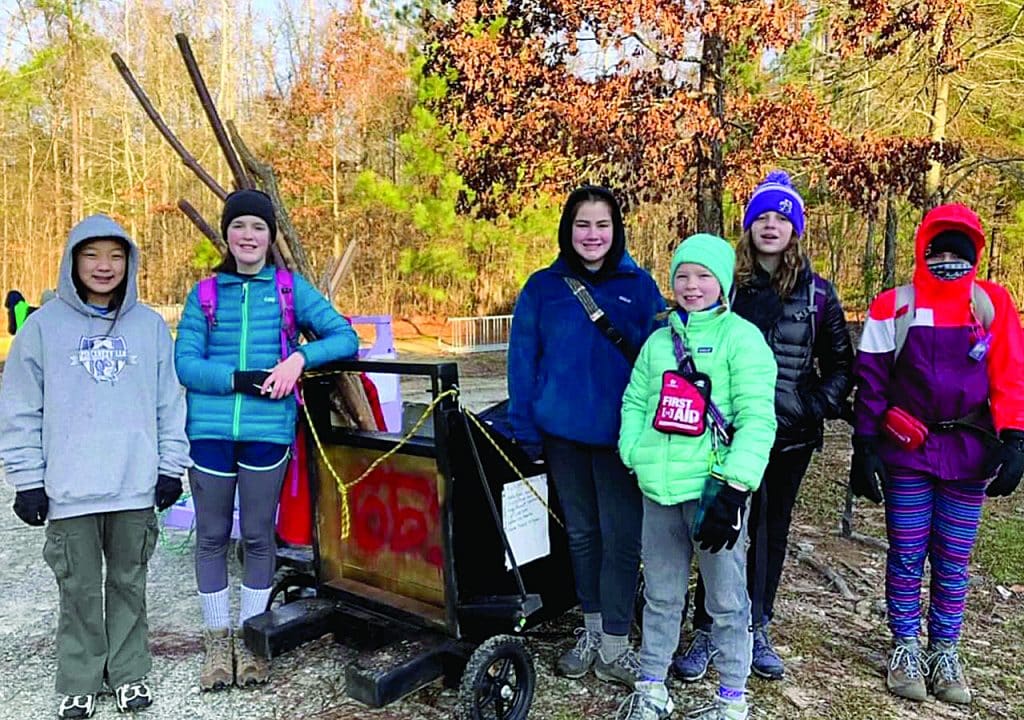 In scout-speak, that means they have two whole patrols within the troop. The troop has been in existence for five years, and scout ages range from 12 to 18.
"We're about to have our second Eagle Scout of our troop," she added.
Sophia Lee will be the first female Eagle Scout from Peachtree Corners. The first girl was from Dunwoody. She recently turned in her paperwork, and she's awaiting her ceremony.
"I have been in Scouts BSA for five years now, and when I first joined in 2019 as a troop founder, I got backlash for being a female in Boy Scouts," she said.
"However, I appreciate all the opportunities that the program has offered me, whether that's spending a week on a boat in the US Virgin Islands or sleeping on a tarp in a field under the stars. Becoming an Eagle Scout has been difficult, especially the cooking merit badge (it took forever to finish), and it's something that I am proud to tell others about," Lee added.
The troop is pretty spread out. Most scouts are from Duluth High School or Norcross High School, but there are members from private schools and one from Paul Duke STEM High School.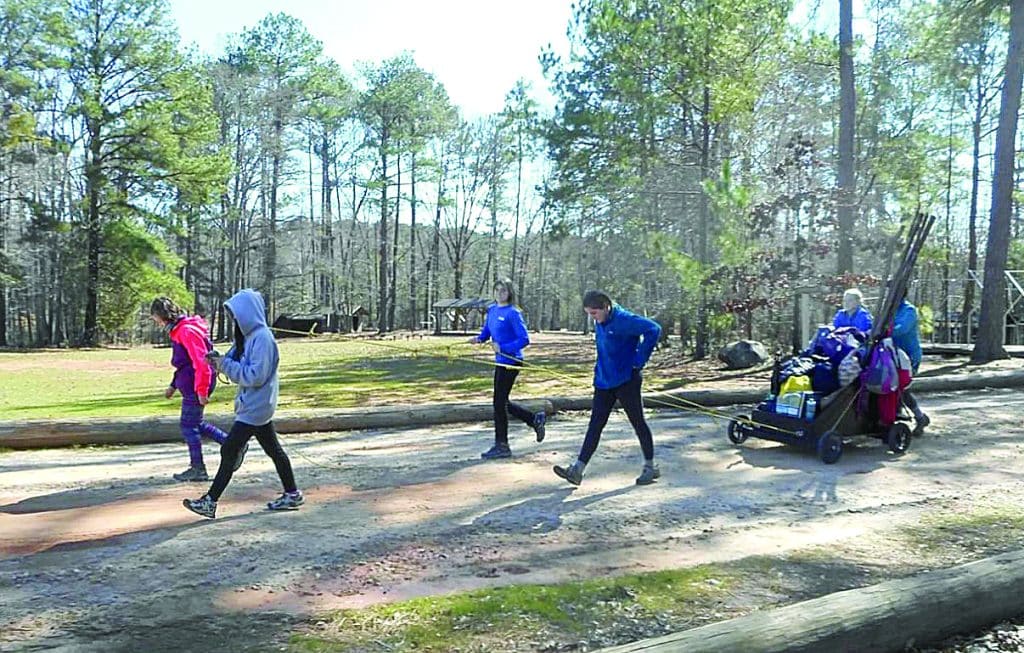 A positive step
Having seen scouting with all boys and now with a troop of all girls, Bates recognizes the good that has come from allowing girls in the organization.
Having been a part of BSA for about 14 years and a high school teacher, she can see how the chance to try new things, experience leadership and responsibility in a new way and be allowed to use your wits has been positive for both sexes.
"What I like about scouts especially is it gives them a value system that's universal and tried and true. It's classic, and it can help them bridge that gap," she said.
"It's also fairly consistent with a lot of major religions. … The value system in scouts is consistent with a lot of different types of interpretations of different religions. So, it doesn't matter if you're Catholic or Buddhist or Muslim. I find that the values are translatable," Bates stated.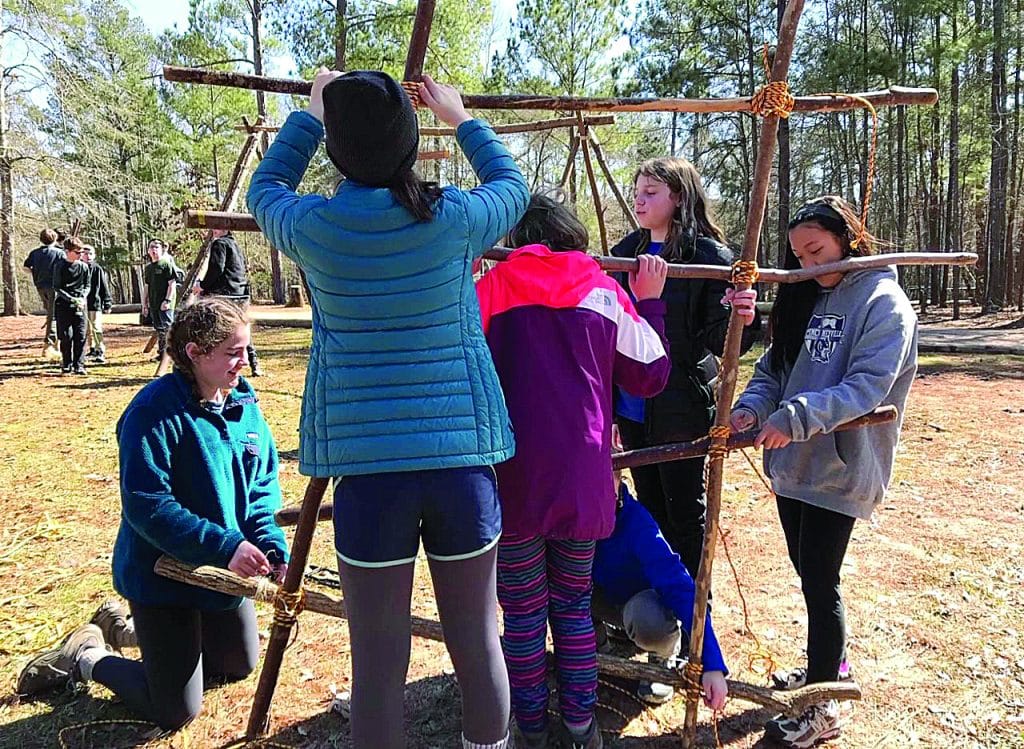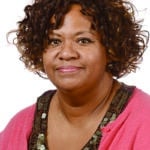 Arlinda Smith Broady
Arlinda Smith Broady is part of the Boomerang Generation of Blacks that moved back to the South after their ancestors moved North. With approximately three decades of journalism experience (she doesn't look it), she's worked in tiny, minority-based newsrooms to major metropolitans. At every endeavor she brings professionalism, passion, pluck, and the desire to spread the news to the people.